Why Nazanin Zaghari-Ratcliffe is free
Britain and Iran were under serious pressure to improve relations.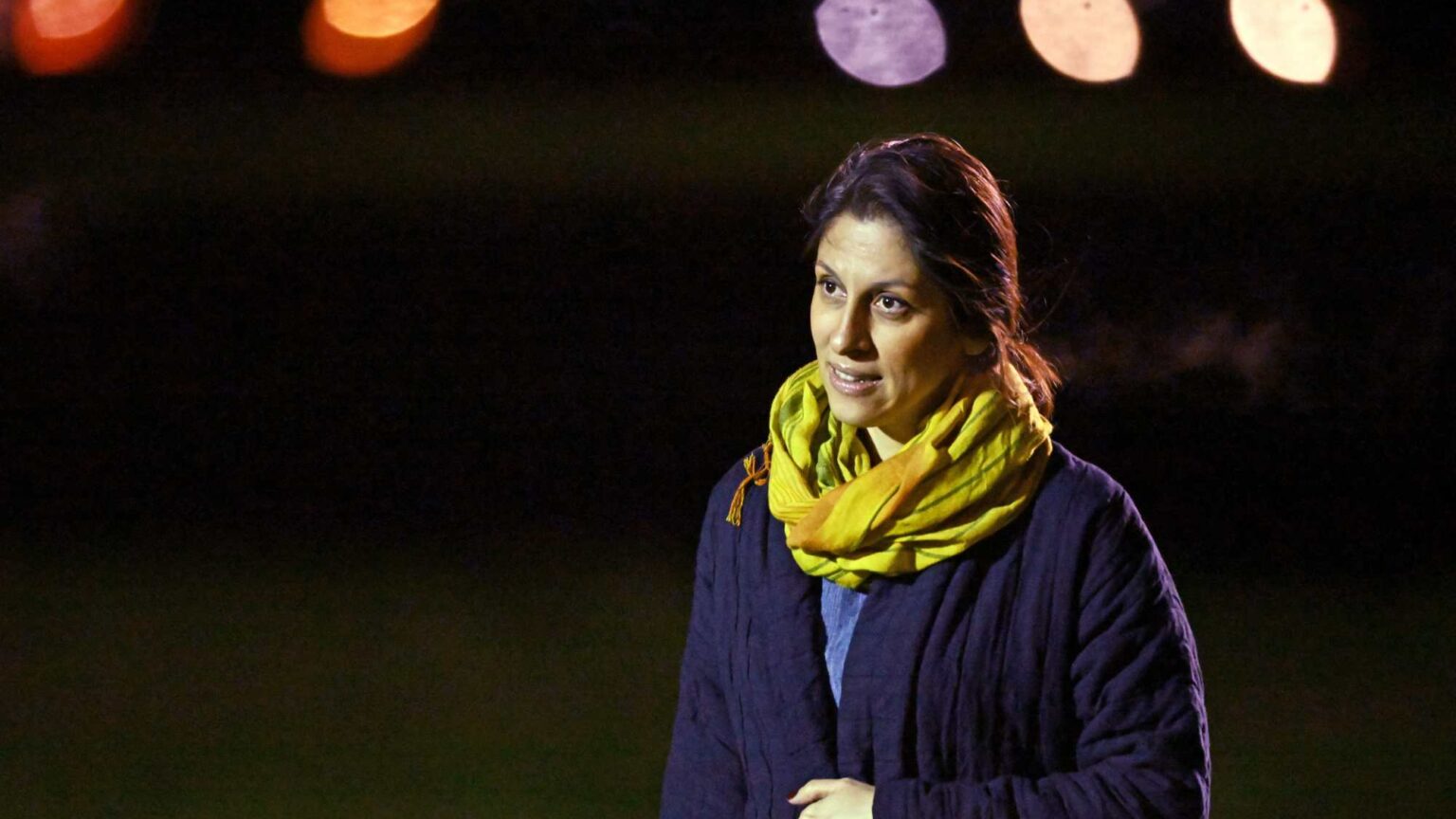 After several years locked up in an Iranian jail, British-Iranian citizens Nazanin Zaghari-Ratcliffe and Anoosheh Ashoori were finally released this week and allowed to return home. A third dual-national, Morad Tahbaz, who is also a US citizen, was freed from prison but only on furlough. His future remains uncertain.
Still, this must be a time of joyous relief for the newly released prisoners and their families. Zaghari-Ratcliffe's struggles, in particular, have been well-documented, thanks in part to the tireless, heroic efforts of her husband, Richard Ratcliffe, to publicise her plight.
Zaghari-Ratcliffe's torment began in April 2016, during a visit to Iran, with her 22-month-old daughter, Gabriella, to see her parents. After arriving at Imam Khomeini airport in Tehran, she was arrested by the Iranian Revolutionary Guards and held in solitary confinement, before being sentenced a few months later to five years in prison on secret charges. At the time, Zaghari-Ratcliffe, a one-time administrator at the BBC, was working for a charity, the Thomson Reuters Foundation. But that was not what Iranian prosecutors claimed. They said she was a spy. As Tehran's prosecutor general, Abbas Jafari Dolatabadi, asserted in October 2017, Zaghari-Ratcliffe had links to the British government and was training people in encryption.
None of it was true. But that didn't matter. Zaghari-Ratcliffe – like Ashoori (arrested in 2017), and Tahbaz (arrested in 2018) – was a pawn, a lever with which the Iranian regime could exert some degree of diplomatic pressure on Britain.
Zaghari-Ratcliffe's incarceration was brutal, punctuated by hunger strikes and, most painful of all perhaps, brief, tantalising moments of freedom – such as the few months in 2020 she was allowed, ankle-tagged and under strict conditions, to live with her parents in Tehran. That was cut short later that year, when she was subject to further unspecified charges. And in April 2021, she was given a further year's jail time. There was little expectation, given the way she could seemingly be re-sentenced on a whim, that Zaghari-Ratcliffe would be free any time soon.
But over the past year, negotiations behind the scenes between the Foreign Office and Iranian officials had been progressing. There was increasingly open talk from both sides about the settling of a historic £400million debt, dating back to 1979, when Britain cancelled an already paid-for order of Chieftain tanks after the Iranian revolution. It seemed at one point last year that Zaghari-Ratcliffe was on the cusp of freedom, only for the Ratcliffes' hopes to be dashed at the last minute.
But now it really has come to pass. Britain has settled a debt from a decades-old arms deal. And Zaghari-Ratcliffe has her life back. 'We can stop being a moment in history', said Richard Ratcliffe on Wednesday, 'and start being a normal family again'.
Few would begrudge the Ratcliffes their return to private life. After what they and the families of the other 'spies' have been through, they deserve some respite. But the fact of Zaghari-Ratcliffe's release is not a moment so easily detached from history. Quite the opposite. Her release is inextricably bound up with the geopolitical tensions now re-shaping inter-state relationships around the world.
After all, the question many are asking is why now? Why has Iran surrendered such a useful pawn at this point in time? And why has Britain only just decided – 43 years later – that it will pay back the Islamic Republic for undelivered tanks?
The simple answer is that British-Iran relations have improved dramatically over the past year or so. And this is in large part due to the fact that Iran is no longer the international pariah it became during the Trump years. His administration crashed the Iran nuclear deal – aka the Joint Comprehensive Plan of Action – in 2018, ramped up a punishing international sanctions regime, and even talked darkly of 'regime change'. Relations deteriorated further when the US executed top Iranian general Qasem Soleimani at the beginning of 2020.
But since Biden came to power, and made resurrecting the Iran nuclear deal a priority, Iran has gradually been brought back in from the cold. Indeed, it is reported that a new agreement on Iran's nuclear programme is near, with State Department spokesman Ned Price stating on Wednesday, that 'We are close to a possible deal'. According to officials, there are now only a very small number of issues that remain to be resolved.
There are obvious reasons, not unrelated to the war in Ukraine, for this nuclear-focused rapprochement between the Western powers and Iran. The US, UK and the EU were already under intense pressure to address their domestic energy crises before Russia's invasion. Now, the need to seek alternative sources of oil has rarely been greater. So improving relations with Iran, one of the world's biggest oil producers, has now acquired a certain urgency.
And the Iranian government is also coming under severe domestic pressure to improve relations with the West, and free Iran from the punishing sanctions regime it has been living under for nearly four years. Indeed, the Iranian economy is in dire straits at the moment. The rial, Iran's currency, has plummeted in value since 2018, and inflation has soared above 40 per cent. As the Financial Times put it, 'Private-sector companies have slashed jobs and it is estimated that losses of income during the coronavirus pandemic, combined with rising living costs, could push the poverty rate – defined as living on less than $5.50 a day – up by 20 percentage points.'
This economic stress is generating considerable social unrest, with protesters chanting 'death to the dictator'. Over the past six months alone, there have been violent demonstrations against water shortages, and strikes across Iran over pay cuts. While the immediate future of the Iranian regime is not thought to be in jeopardy, it has every interest right now in determinedly pursuing a more cordial relationship with the West – including, of course, the UK.
So this is the context in which Zaghari-Ratcliffe's release has to be understood. It is not a case, as some have suggested, of the UK paying a de facto ransom or 'blood money', and passing it off as a historic debt. No, it is a case of needs must – Iran and the West have been driven, by internal and external pressures, to reach a more cordial relationship. And in the context of such a relationship, the arbitrary detention of Zaghari-Ratcliffe and others no longer serves the interests of the Iranian state.
Her release provides a snapshot of international relations in flux. Yesterday's international pariah is today striking deals with desperate Western powers.
For now, though, let us cheer the Ratcliffes as they enjoy their break from history.
Tim Black is a spiked columnist.
To enquire about republishing spiked's content, a right to reply or to request a correction, please contact the managing editor, Viv Regan.