International Women's Day is about everything but women
Elite feminists don't even know what a woman is, let alone how to fight for women's freedom.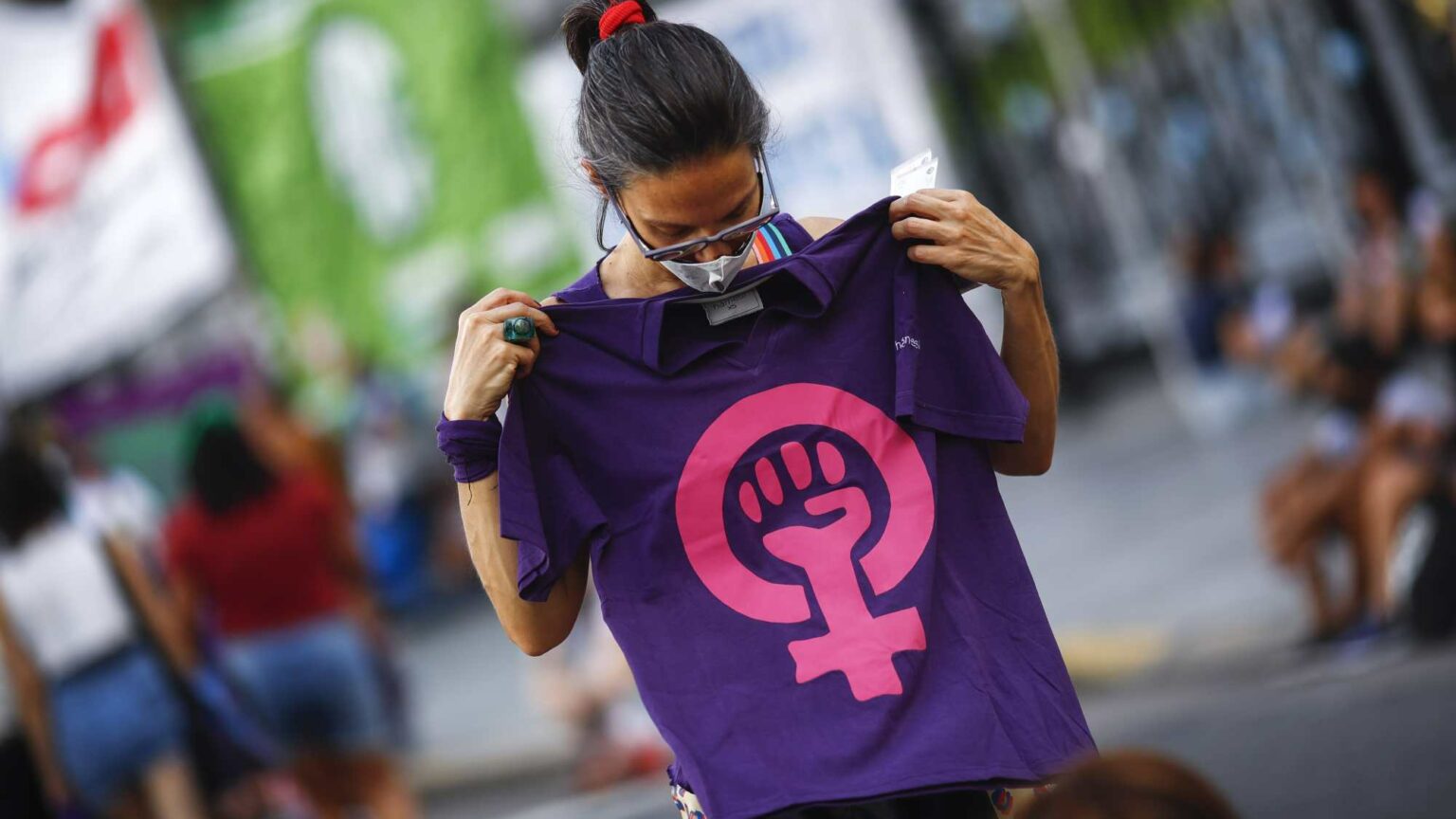 Google has updated its logo with a diverse bunch of cartoon women, the UN has a new hashtag trending and Labour MP Jess Phillips is gearing up to make a speech in parliament. All this can only mean one thing: it must be International Women's Day.
This year's celebrations are likely to be a muted affair, and not just because most people are too preoccupied with war in the heart of Europe to remember to post an inspirational bell hooks quote. It's also because we seem to have lost sight of what IWD should champion – namely, women's freedom. Indeed, today's IWD seems to be about almost everything else apart from the issues that directly affect women's lives.
The United Nations' theme for IWD, for instance, is 'gender equality today for a sustainable tomorrow'. That's right, the UN really seems to think that tackling climate change is a gendered issue. As the UN's secretary general António Guterres put it, we need 'more women environment ministers, business leaders and presidents and prime ministers' to 'push countries to address the climate crisis, develop green jobs and build a more just and sustainable world'. It's as if International Women's Day isn't about what is specific to women's lives at all.
That IWD seems to be concentrating on non-women's issues is odd given the pressing problems that women face today. For instance, in the UK, there is a fierce debate over women's safety, fuelled by the horrific murder of Sarah Everard last March. This opened up a national discussion about the threat men apparently pose to women in everyday life. It exposed the culture of fear at the heart of contemporary feminism. IWD could have focused on this issue. It could have championed women's freedom to live our lives as freely and easily as our male friends and colleagues do – without chaperones, police escorts or protective laws.
And what of the attempts by socially conservative governments and politicians around the world to limit women's bodily autonomy? Surely that ought to be a cause taken up by International Women's Day. After all, women's access to abortion services in the US now hangs in the balance, after a recent Supreme Court decision that potentially enables the strengthening of anti-abortion laws across several states. And in the UK, there are fresh parliamentary attempts to limit women's ability to make choices over their pregnancies in cases of Down's syndrome. So International Women's Day could have focused on autonomy. It could have provided a way to build solidarity around a woman's right to make decisions about her own body.
Instead, IWD appears to be about nothing very much. Twitter is no doubt awash with posturing images, journalists are dashing off articles celebrating some unknown female pioneer and CEOs are posting patronising messages about how much better the world would be with a few more women in charge. It makes for a tedious, empty spectacle.
But then again, what should we expect? Today, thanks to the prevalence of transgender ideology, no one can agree on who is and isn't a woman, let alone what the issues are that most affect women's lives. As a result, we are left with an International Women's Day almost entirely without a point.
Perhaps the organisers of this year's IWD should have looked to Ukraine for inspiration. There they would have seen women arming themselves with Molotov cocktails and Kalashnikovs, standing shoulder to shoulder with their brothers and friends to protect their fellow citizens. There they would have seen what really matters to women – our freedom.
Ella Whelan is a spiked columnist and the author of What Women Want: Fun, Freedom and an End to Feminism.
To enquire about republishing spiked's content, a right to reply or to request a correction, please contact the managing editor, Viv Regan.