It's time to make the moral case for abortion
Dobbs vs Jackson is the latest in a series of attacks on American women's reproductive rights.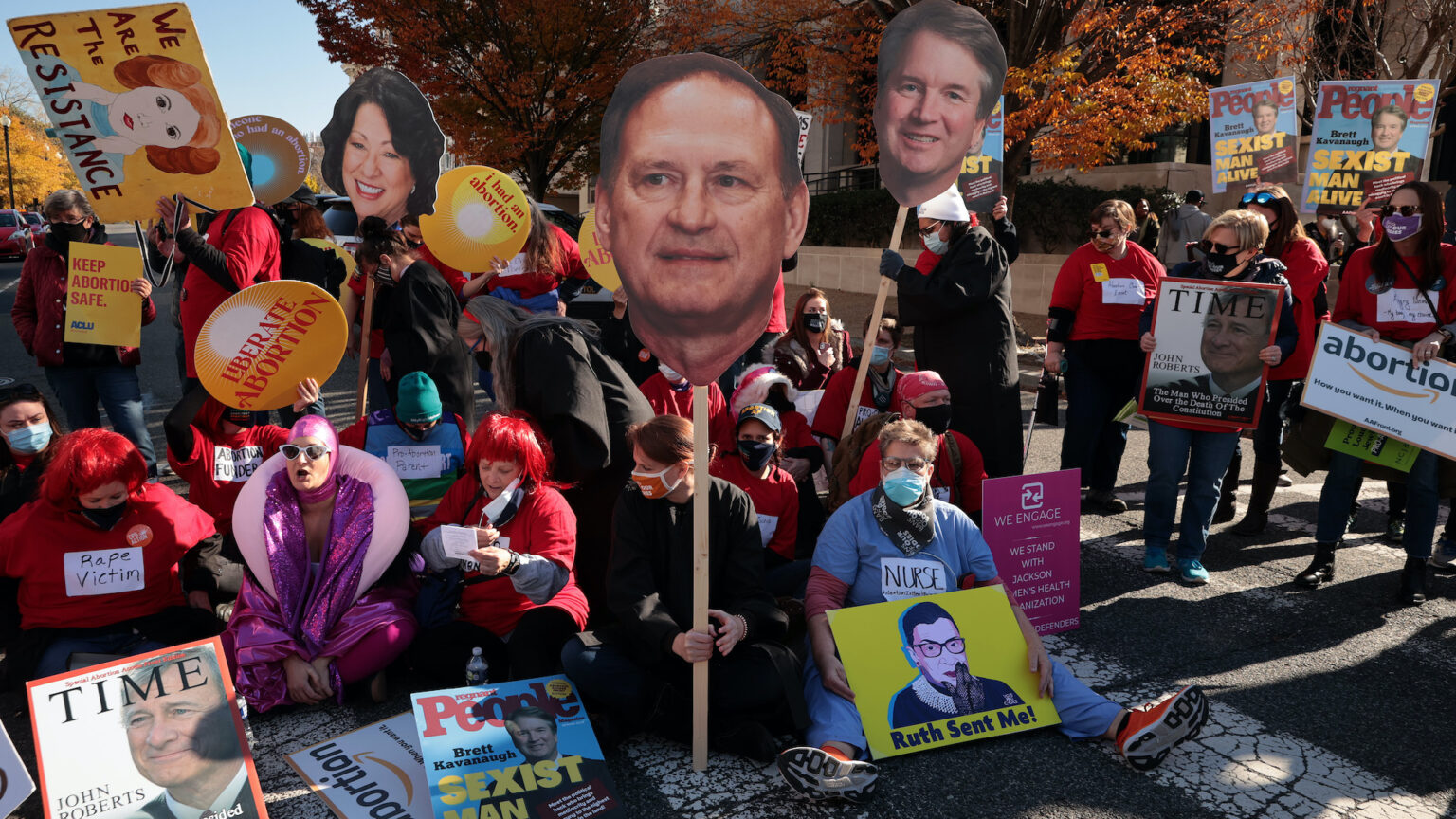 American women's ability to access abortion services is in peril.
On Wednesday, the US Supreme Court heard oral arguments in the case of Dobbs vs Jackson Women's Health Organization. Dobbs here is Dr Thomas Dobbs, the Mississippi health-department director. He is representing the Republican-governed state of Mississippi, which wants to ban all abortions after 15 weeks (except in cases involving medical emergencies or severe fetal abnormalities). Jackson Women's Health Organization, the last abortion clinic in Mississippi, is opposed to these plans.
If the Supreme Court rules in favour of Mississippi, that would threaten the landmark 1973 Supreme Court ruling, Roe vs Wade, which made women's access to safe and legal abortion a constitutional right. The Roe vs Wade ruling says that abortions should not be banned before the point at which a fetus can survive outside the womb – which has generally been set at 24 weeks.
While many pro-choice activists are angry at the threat posed to women's rights by Mississippi, they aren't surprised. Since the end of the Obama presidency, Republican politicians have become ever more vocally anti-abortion. And, as president, Donald Trump helped to mainstream anti-choice views. Indeed, he was the first president to join an anti-abortion rally – the March for Life – in 2020.
Since 2018 'Bible Belt' states – Ohio, Georgia, Louisiana, Missouri, Alabama, Kentucky and South Carolina – have all passed so-called heartbeat bills, which ban abortion after a fetal heartbeat is detected. Florida, West Virginia, Iowa and Utah are all making similar efforts to restrict access to abortion.
The fact that the Supreme Court has swung to the right after the appointment of Republicans Amy Coney Barrett and Brett Kavanaugh should also be cause for concern.
Anti-abortion sentiment is not at the level it was in the 1980s, when anti-abortion activists carried out bombings and arson attacks on clinics. But it is clear that Republican state legislators across America are mounting a considered assault on women's access to safe and legal abortion. Even without prospective law changes, access to abortion has been slowly and subtly undermined for years. Clinic closures, price hikes and funding shortages have meant that even in those states where the law isn't breathing down women's necks, it can be too expensive or too difficult to access abortion services. In the land of the free, more and more women are finding themselves unable to make decisions about their own bodies.
The overturning of Roe vs Wade would be catastrophic in the short term. Many states have laws-in-waiting on the statute books, ready to make abortion illegal the minute Roe falls.
Yet challenges to the Roe ruling, like that being undertaken by Mississippi, do expose its chief flaw – namely, that it bases abortion law on fetal viability. In 1973, when the Roe ruling came in, a fetus was viable outside the womb from about 28 weeks. Yet as medical technology has improved, so fetuses can now survive outside the womb at ever earlier stages. Anti-abortion activists argue, therefore, that the time limit for abortions should be lowered to reflect fetal viability today – hence Mississippi's decision to reduce it to 15 weeks.
What many anti-choicers don't realise is that most women celebrate the fact that premature babies are surviving outside the womb at ever earlier dates. But for those women who don't want to be pregnant, the viability of a fetus, whether it's at six or 26 weeks, should not affect her freedom to choose what happens to her body.
The final ruling on Dobbs vs Jackson Women's Health Organization is not expected until June 2022. But the tone of the Supreme Court justices' questioning suggests it's not looking good for pro-choicers. Chief Justice Roberts suggested that the case 'doesn't have anything to do with choice'. And Kavanaugh showed he was leaning towards Dobbs when he asked whether the constitution should leave 'the issue [of abortion] to the people to resolve in the democratic process' – meaning states could decide what abortion laws they want to have.
Kavanaugh's point about democracy is worth considering. According to Gallup polling, support for making all abortion illegal has plateaued around the 18 to 20 per cent mark in the past decade. Over the same time period, support for allowing abortion under any circumstances has risen to 32 per cent. Polling carried out by the Pew Research Center showed similar results, with 59 per cent saying abortion should be legal in all or most cases, and 39 per cent saying it should be illegal in all or most cases. Republican politicians might have decided to wage war on women's freedom, but they don't necessarily have the support of voters.
Dobbs vs Jackson Women's Health Organization should serve as a wake-up call to pro-choice activists. They need to start making the moral case for abortion, on the grounds of women's freedom, rather than relying on a scientific technicality like fetal viability. Otherwise the legal challenges will just keep on coming.
Ella Whelan is a spiked columnist and the author of What Women Want: Fun, Freedom and an End to Feminism.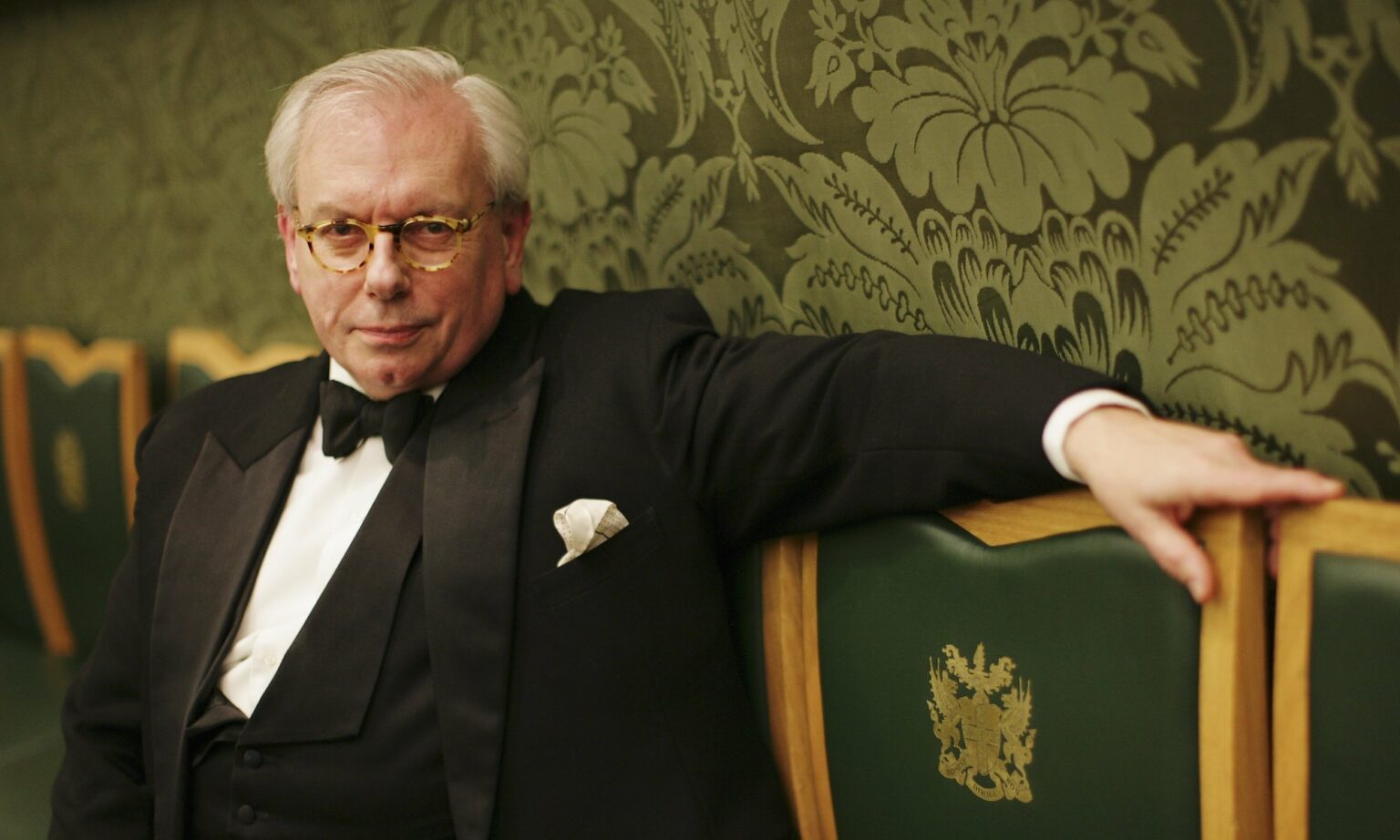 David Starkey and Brendan O'Neill – live and in conversation
ZOOM EVENT
Tuesday 14 December – 7pm to 8pm
Tickets are £5, but spiked supporters get in for free.
To enquire about republishing spiked's content, a right to reply or to request a correction, please contact the managing editor, Viv Regan.