Sir Gavin's knighthood is an insult to children
Why is the 'worst education secretary ever' being rewarded for failure?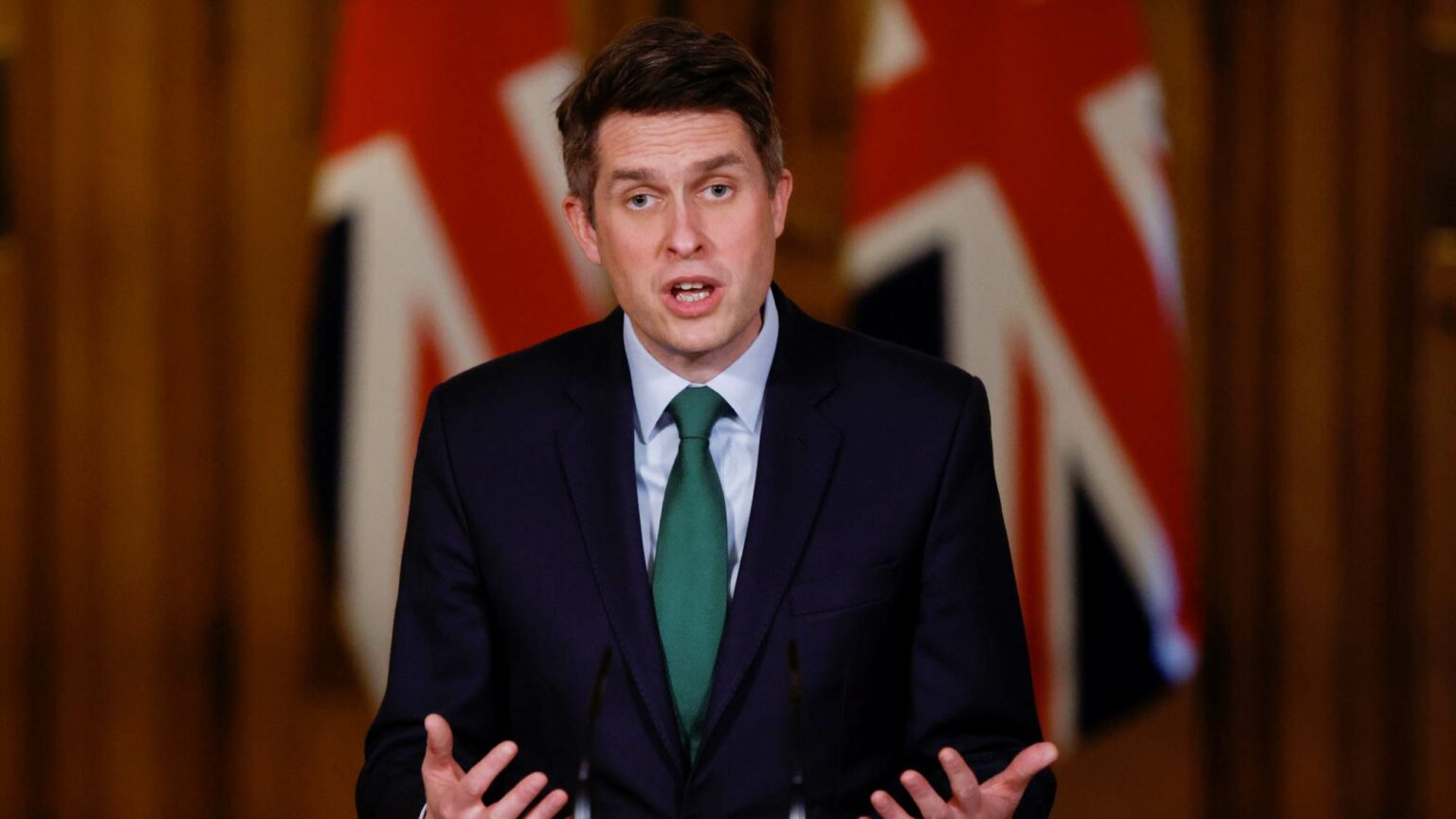 What is Gavin Williamson's secret? The twice-sacked former government minister has yet again confirmed his remarkable knack for failing upwards. To the dismay of parents and teachers everywhere, it was announced this week that Williamson will be knighted.
Sir Gavin (for this is how he will soon have to be addressed) was widely believed to be the 'worst education secretary ever', and it is not hard to see why. During the pandemic, children were kept out of classrooms for almost half of the two years Williamson was in charge of schools in England. This was a longer period of closure than anywhere else in Europe, save Italy. All children suffered from such lengthy periods of forced isolation, but those from poorer families suffered most of all. It became immediately clear that home schooling was a very different prospect for children with ample access to technology, books, a quiet space to study and a willing parent on hand compared to children with none of these advantages. Yet school closures continued – and the academic attainment gap grew – backed by both teaching unions and the Labour Party.
Back in the summer of 2020, children could hang out with their friends in shopping centres or theme parks, and adults could enjoy an evening eating out to help out the economy. But children were still not allowed to sit in a classroom. This tells us all we need to know about the relative importance of both children and education to the government. As education secretary, Williamson's role was to fight for both – and he utterly failed.
Even when schools were open, chaos reigned. In December 2020, Williamson threatened legal action against a local council which advised headteachers to close early for Christmas. Primary school pupils then returned after the Christmas break for a grand total of one day before a national lockdown led to all schools being closed once more. His failure to stand up to the teaching unions meant that schools were far more restrictive than necessary. Hundreds of thousands of perfectly healthy children were forced to stay at home for days on end just because they happened to share a year-group 'bubble' with a child who had tested positive for Covid.
Exams also got the better of Williamson. He rushed headlong into cancelling GCSE and A-level exams early in 2020 – seemingly without any thought as to what might replace formal assessments. Determining grades by algorithm meant hard-working, talented pupils from historically poorly performing schools were penalised – as Williamson had been warned weeks beforehand. When this injustice came to light, and students started to protest, Williamson was on holiday. His last-minute, cobbled-together solution was to switch to teacher-assessed grades. But by this time many teenagers had already lost university places.
To the surprise of absolutely no one, it turns out that teacher assessment also favours pupils from better-off families. Private-school children gained A or A* in an incredible 70 per cent of A-level subjects in 2021. Whether this is because the independent sector has more of an eye to pleasing fee-paying parents or whether private pupils received better online tuition is uncertain. But it is clear that both rampant grade inflation and social inequality will now be baked into our education system for many years to come. Academic standards will take a long time to recover.
University students also suffered under Williamson's reign. Campuses closed and students at many universities are still to see the return of face-to-face lectures. In Bristol, first-year maths students recently got to the end of their online programme, only to learn that the lecturer had tragically died some months previously. But Sir Gavin had little authority to order a return to normality. When he addressed a meeting of university leaders about the need for in-person teaching, he used a videolink to deliver his speech.
To give credit where it's due, on occasion Williamson did muster up a half-decent idea – Latin lessons for children in state schools and legislation to protect free speech in universities were two such examples. But when set against his inability to get children back to school and students back to lectures, Williamson was an utter failure.
And let's not forget that before becoming minister for education, Williamson was sacked as defence secretary. Dubbed 'Private Pike', after the weedy Dad's Army character, Sir Gavin famously said that Russia 'should go away and should shut up'. That told Putin. Theresa May put him out of his misery, following suspicion Williamson had leaked sensitive information about the UK government's deal with Huawei.
The queen is said to be 'pleased' to approve Williamson's knighthood. She must be the only one. His reward for failure is an insult to every pupil, student, teacher and parent in the country.
Joanna Williams is a spiked columnist and the director of Cieo.
To enquire about republishing spiked's content, a right to reply or to request a correction, please contact the managing editor, Viv Regan.