What's really behind the rise of activist teachers?
We need to reclaim the classroom from political indoctrination.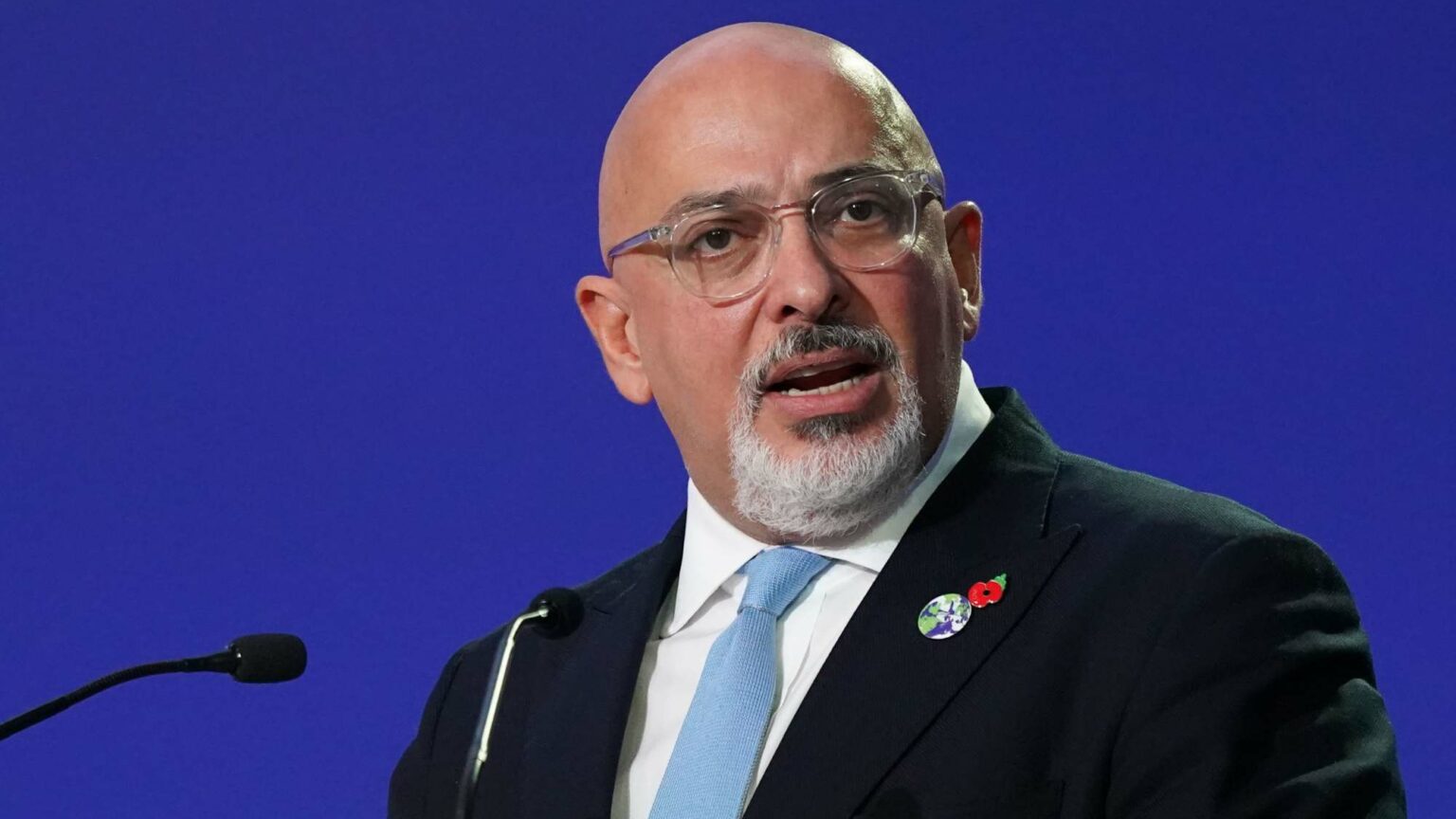 UK education secretary Nadhim Zahawi has called on schools to root out 'activist' teachers. This follows reports that Year 6 children at Welbeck Primary School in Nottingham had been urged by their teacher to write letters criticising Boris Johnson over 'partygate'.
Writing in the Sun, Zahawi said: 'No school should be encouraging young people to pin their colours to a particular political mast.' The government is now offering fresh guidance to schools requiring 'teachers to make a balanced presentation of opposing views on political issues'. In Zahawi's words, schools should provide 'education, not indoctrination'.
Zahawi's statement did not go as far as a similar one issued in 2020 by women and equalities minister Kemi Badenoch, who warned that schools promoting partisan political opinions as fact would be breaking the law. But that didn't stop critics of the government taking to Twitter to brand Zahawi's comments as 'fascism' and to accuse him of making up a fictitious problem to deflect from the government's many scandals. LBC radio host James O'Brien claimed Zahawi was trying to prevent children from learning about politics. He declared the guidance to be 'one step down from book-burning'.
This is a hysterical overreaction. Zahawi is attempting to address a real problem – namely, the increasing politicisation of teaching in schools.
The evidence for such politicisation is rife. Only this week reports emerged of a teacher-training session, funded by the National Education Union, which called on schools to replace gendered words, such as 'boys' and 'girls' or 'son' and 'mother', with gender-neutral terms. In November last year, boys at an Edinburgh primary school were put under pressure by staff to take part in a pro-trans 'wear a skirt to school day'. And last summer, a leading girls school sent out a newsletter promoting breast-binding to pupils as young as 11, without the knowledge of parents.
It isn't just trans ideology that is getting a frequent airing in the classroom. Teachers have also backed pupils skipping school to take part in so-called climate strikes or Black Lives Matter protests. Sometimes teachers have even marched alongside their pupils.
Some of the most troubling instances of classroom activism involve the teaching of critical race theory. Brighton and Hove City Council, for example, is currently running workshops in racial awareness for local teachers. These workshops are reportedly telling teachers that seven-year-olds are 'not racially innocent'. As a result, some local parents are now petitioning the council to 'stop teaching our kids that they are racists or victims of their classmates'.
The Channel 4 documentary The School That Tried to End Racism laid bare the effect this type of CRT-fuelled teaching has on children, when it showed pupils at Glenthorne High School in Surrey being put into racially segregated groups. The white children were accused of harbouring 'white privilege'. In one scene, a boy is so traumatised that he breaks down and runs from his classroom.
So Zahawi is right to be concerned about the politicisation of teaching by activist teachers. But he is ignoring the role of the education establishment and the government in creating this problem.
After all, at last autumn's COP26, it was Zahawi himself who launched a new science curriculum that would 'put climate change at the heart of education' and, crucially, encourage teachers and students 'to take action on the environment'. And Zahawi's predecessor, Gavin Williamson, was just as guilty of trying to politicise education, notably in his hamfisted attempt to force schoolkids to sing a politically inspired anthem, North Korea-style.
Arguably the most insidious threat of indoctrination comes from the state-sponsored programmes enforced by the schools inspectorate, Ofsted. Inspectors can put schools and colleges into punishing special measures if they feel schools are failing to teach 'British values', failing to report children as potential terrorists to the Prevent strategy, or failing to implement controversial moral advice on sensitive issues, such as consent, as laid out in the relationships, sex and health guidance.
Teaching has long been regarded as a left-leaning, unionised profession. But, thanks to the state-backed programmes mentioned above, many teachers are now activists without realising it. And this is undermining the profession of teaching itself.
Teachers used to understand that their authority derives from their subject knowledge, and that when they go off-topic into politics, relationships or morals, they begin to lose authority. And that is the problem with today's educators – they are being encouraged from the top to involve themselves in the personal, moral and political development of the learner instead of passing on their subject knowledge.
We need to separate education from all forms of indoctrination.
Gareth Sturdy is a physics adviser and co-organiser of the upcoming Academy of Ideas online debate 'Has Ofsted become too political?' on Monday 21 February. Further details / tickets here.
To enquire about republishing spiked's content, a right to reply or to request a correction, please contact the managing editor, Viv Regan.