Keep gender-identity ideology out of schools
A primary school encouraging boys to wear skirts shows how trans thinking has seeped into schools.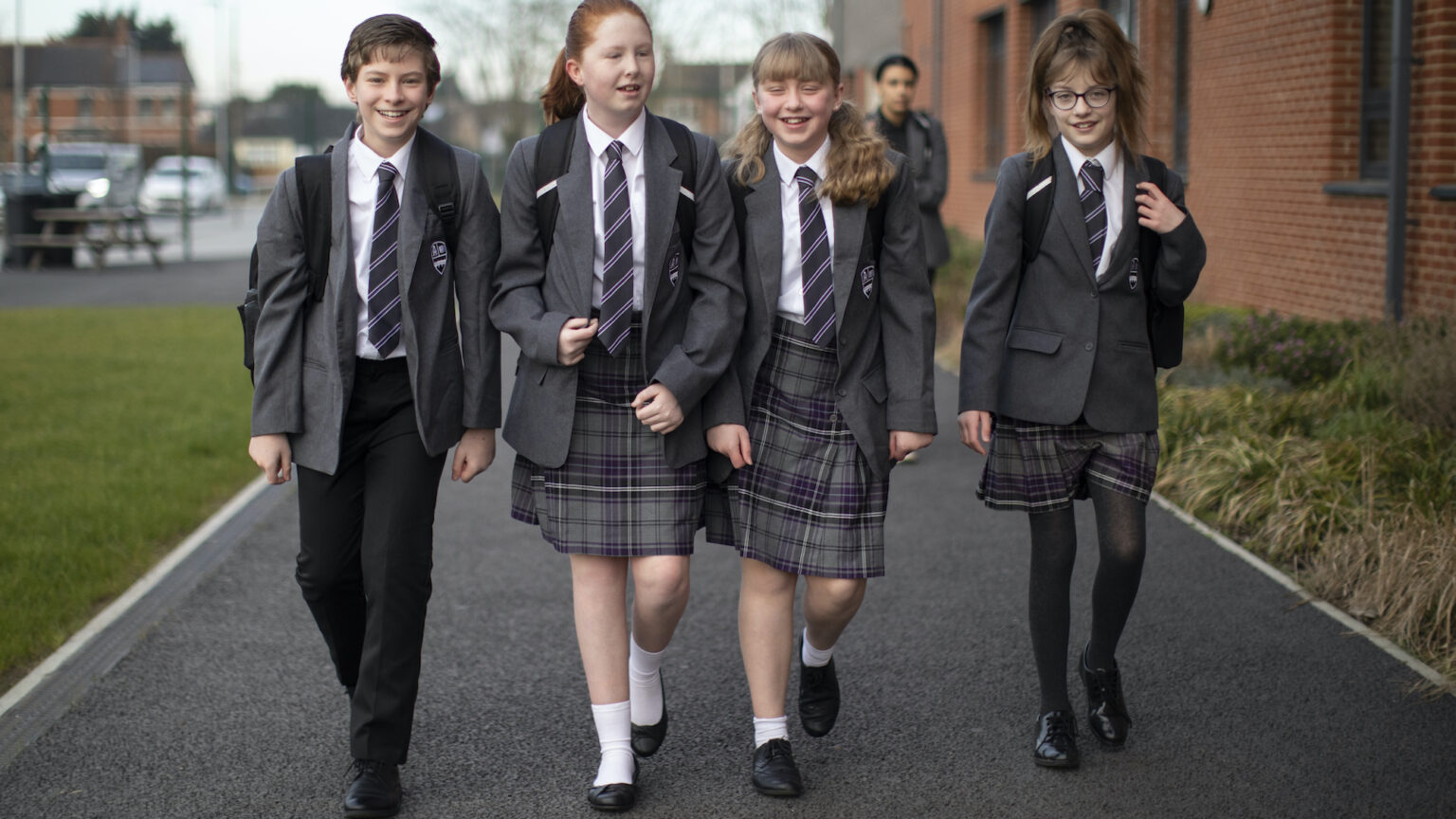 Earlier this week, Castleview Primary School in Edinburgh held a 'Wear a skirt to school day' in which all pupils and staff were 'encouraged' to take part.
This was intended to raise awareness of a social-media campaign, #ClothesHaveNoGender, which started a year ago after teenager Mikel Gomez was excluded from a school in Spain for wearing a skirt. Gomez claimed his actions were in support of diversity and feminism. In protest at Gomez's exclusion and subsequent referral to a child psychologist, Spanish maths teacher Jose Pinas began to wear a skirt to school and other Spanish teachers soon joined him. However, the campaign has not gained much attention outside Spain. Until now.
Despite the campaign's lack of coverage in the UK, teachers at Castleview claim that some of their final-year pupils were interested in it. So much so, in fact, that these 10- and 11-year-olds, so the teachers claim, wrote to the school leadership seeking permission to organise a skirt-wearing day in solidarity.
Does this sound plausible? It seems far more likely that the teachers directed their pupils towards the campaign.
After all, as Castleview's own website shows, trans ideology is already a big influence on school activities. Although it is a primary school, it is even a signatory to an LGBT Youth Scotland charter, designed to assist secondary schools in incorporating trans and intersex issues into the curriculum and school life more generally. Indeed, Castleview's teachers have proudly tweeted about running lessons on the importance of breaking down gender stereotypes.
The debates over uniform go well beyond Castleview, of course. School uniform has long been a concern for feminists, who argue that uniforms reinforce gender stereotypes. As a result, some campaign groups, such as Let Clothes Be Clothes, have called for schools to implement gender-neutral uniforms.
However, equality between the sexes is not the main motivation of those calling for boys to wear skirts at places like Castleview. Rather, some trans activists have realised that they can use uniforms as part of their campaigning. For them, having boys wear skirts is a way of normalising the idea that gender is a social construct and a matter of personal choice.
You can see the appeal of schools, especially primary schools, to trans activists. Kids trust the adults standing in front of them in their classrooms. They believe that what the adults are telling them is truth, not opinion. At primary-school age, they have little to no capacity to take on board high-concept thinking and debate about gender stereotyping. They simply take it all in as gospel.
As the name indicates, a school uniform is a visual statement of uniformity. It suggests that all wearing it share in a set of values. By putting on a school uniform, a pupil is therefore at least paying lip service to a school's values. To disobey the clothing code is to mark a pupil out very publicly as a dissenter. While some parents are happy to send their child to school with, say, a provocative haircut, because they believe it displays an edgy, individualist personality, most will shy away from sending their child in dressed as a potential target for moral disapproval. And, as a result, a climate of conformity takes hold among both parents and children. In this way, trans activists are using school uniforms as an instrument of coercion.
We should expect to see more attempts by identitarians to use school uniforms in this way – namely, as an attempt to force through their ideas without having to debate them.
The creeping influence of gender ideology in schools can be resisted, but only if headteachers push back on attempts by activists to use schools as laboratories of social engineering.
Gareth Sturdy is a physics adviser and former teacher.
Picture by: Getty.
To enquire about republishing spiked's content, a right to reply or to request a correction, please contact the managing editor, Viv Regan.