Critical race theory has no place in the classroom
Teachers in Brighton are being trained to see their pupils as potential white supremacists.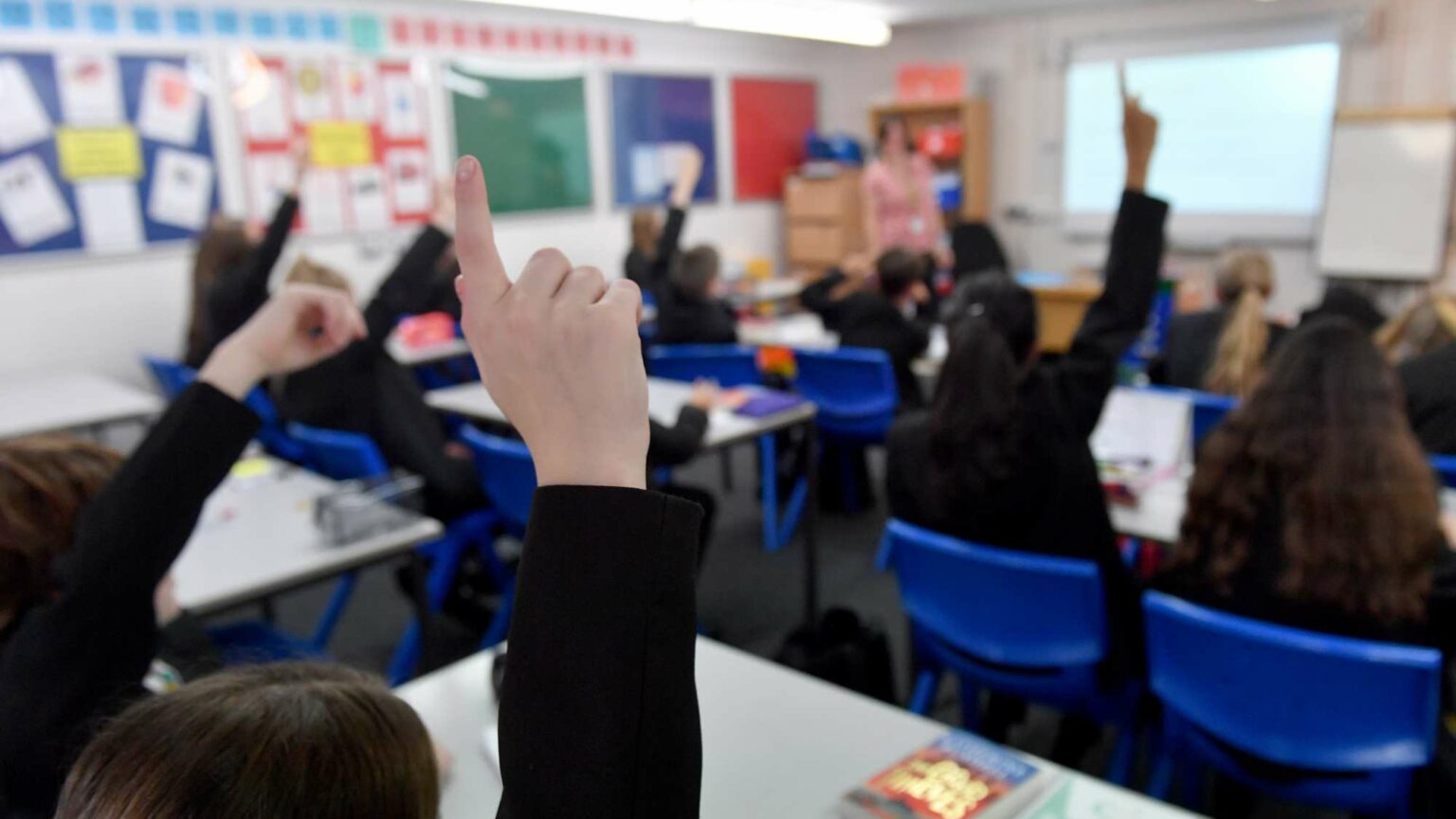 'Children are not racially innocent… [They] attach value to skin colour; white at the top of the hierarchy and black at the bottom.' No, this is not an extract from a racist screed — it is how teachers in Brighton are being taught to view their youngest pupils.
Brighton and Hove City Council is running workshops in racial awareness for teachers in the city's schools. The hour-long 'Racial Literacy 101' course takes the prevalence of white supremacy in modern Britain as its starting point. It aims to equip teachers to differentiate between overt and 'covert white supremacy', through instruction in the history of the slave trade and discussion about the nature of racism in contemporary society. Participants are taught that examples of covert white supremacy include 'denying the existence of white privilege', 'eurocentric curriculums' and 'saying "it is just a joke" when a person of colour becomes offended'.
Concern has been growing about Brighton council's racial-awareness training for some time now. Brighton resident, parent and spiked contributor Adrian Hart has worked hard to draw attention to what is happening in the city's schools. A petition he helped organise with campaign group Don't Divide Us demands the council stop 'teaching our kids that they are racists or victims of their classmates'. It has gathered over 4,700 signatures. Last week a group of MPs asked the Equality and Human Rights Commission to investigate the staff training initiative 'definitively and immediately'. Now, education secretary Nadhim Zahawi has intervened and sent a team of officials to investigate exactly what is going on in Brighton's schools.
We know that, so far, around 300 teachers, governors and other school staff are reported to have completed the 'racial-literacy training' which is based on principles of critical race theory and funded to the tune of £100,000 for each of the next five years. Course materials, seen by the Telegraph, claim there is 'ample evidence' to counteract 'the widespread view' that young children are 'racially innocent'.
Not racially innocent. What a phrase. It means that children barely older than toddlers are to be apportioned blame in direct proportion to the lightness of their skin colour. This is original sin reinvented for the 21st century, with all the old practices of chastisement, guilt and atonement brought along for the ride. And it is safe to assume that children who do not see themselves as belonging to a particular racial group and do not judge others according to the colour of their skin most definitely will once they have been taught to do so by one of Brighton's fully trained-up, newly racially aware teachers.
Another gem being doled out to course participants is the warning not to teach that 'race doesn't mean anything and everyone can work hard and be successful'. The danger with this message, teachers are warned, is that it might leave pupils 'vulnerable to concluding that white people must just be better'. 'In the absence of any explanation for the racial disparity that they see everywhere', the instruction continues, 'we do leave them vulnerable to come to some troubling conclusions'. Those on the '28-day journey for understanding white privilege' know that it is far better to teach white children that they are responsible for oppression and black children that they are victims, than risk anyone coming to their own 'troubling conclusions'.
Brighton and Hove City Council's lack of transparency has contributed to the anger felt by many parents. The authority had consistently refused requests issued under the Freedom of Information Act for its training materials to be released, citing the commercial interests of its training providers as an explanation. The council's 'Anti-Racist Schools Strategy' points to a more sinister motivation for the secrecy. It describes parents (including BAME parents) who do not support the council's 'anti-racist work' as being 'potential barriers to implementation'. It holds out the threat that 'mandatory engagement comes further down the line' and that, potentially, 'schools may need to offer racial-literacy programmes for parents'. As the Don't Divide Us petition rightly suggests, 'to describe dissenting views in this way while favouring commercial interests is patronising and anti-democratic'.
Nadhim Zahawi has reasserted the Department for Education's stance that 'contested theories and opinions', like those inspired by critical race theory, 'must not be presented to young people as facts'. He said, 'I know as well as anyone that race can be a tricky issue to cover, but we should strive to show young people that those things that we have in common are much greater than anything that might separate us'. He is absolutely right. Schools should embody the spirit that pupils have more in common than that which divides them in everything they do.
It is good that the education secretary has made this statement. But it is worth noting that Brighton's racial-literacy training would have gone unnoticed were it not for the efforts of determined parents and campaigners to get a hearing for their concerns. Parents should trust that their children's teachers are experts in their specialist subjects while knowing that this does not qualify them to impart divisive messages about race. The lesson from Brighton is that parents need to speak out collectively if they oppose the politicisation of their children's education.
Joanna Williams is a spiked columnist and the director of Cieo.
To enquire about republishing spiked's content, a right to reply or to request a correction, please contact the managing editor, Viv Regan.