Kate Clanchy: how publishers became the book-burners
When even the most liberal authors are failing the purity test, we are in deep trouble.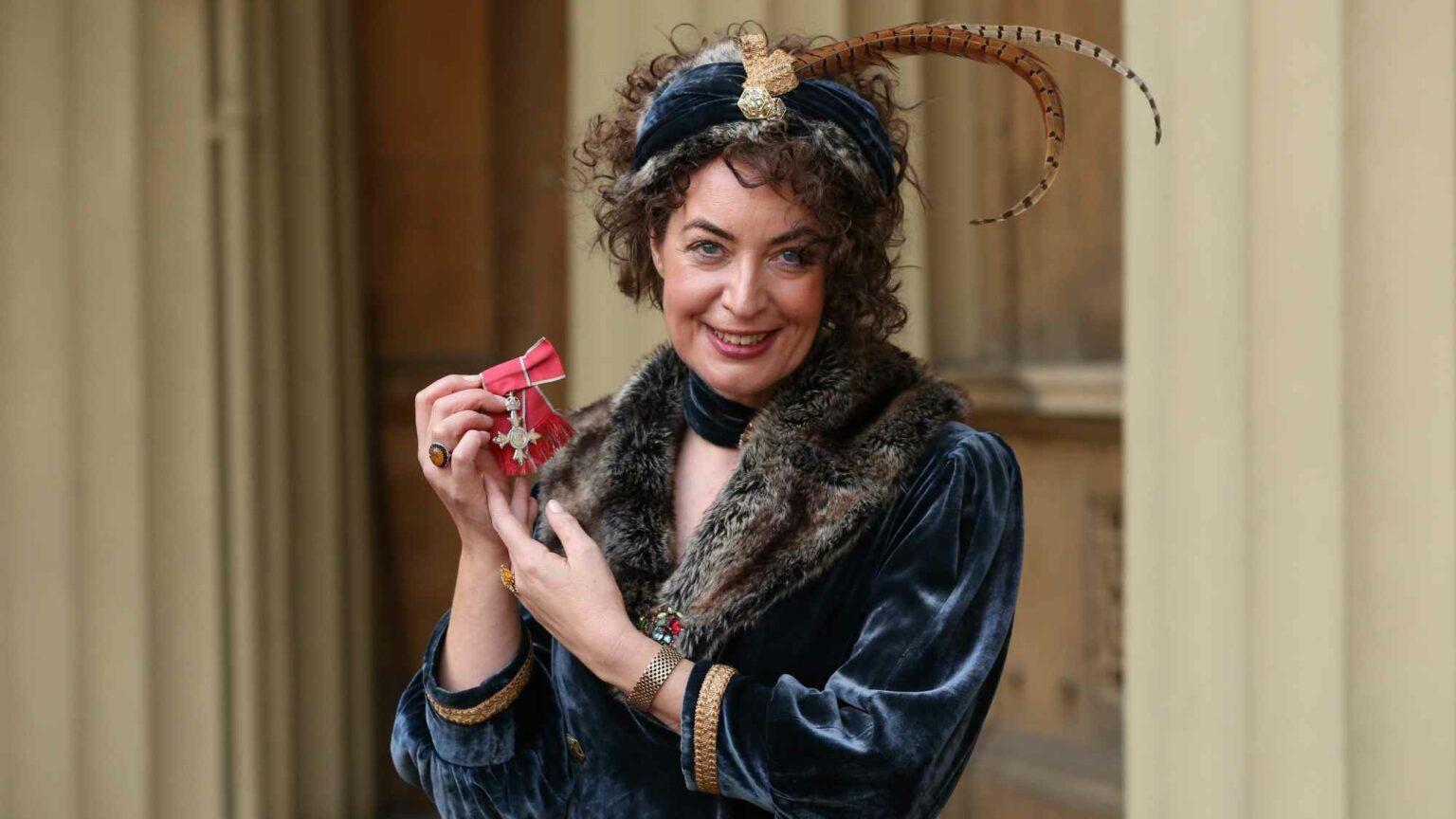 In 2021 author, poet and teacher Kate Clanchy gained an unwelcome new accolade: the award for the most liberal target of a cancellation yet. Clanchy's much-celebrated Some Kids I Taught and What They Taught Me, about her experiences of teaching poetry to disadvantaged children around the UK, won the Orwell Prize in 2020. But a year later, thanks to a handful of the book's sentences being shared out of context on social media, she found herself publicly shamed by today's self-appointed moral guardians. She went from being applauded for bringing poetry to working-class children to being humiliated into accepting sensitivity-reader approved rewrites of her work.
It might be a new year but Clanchy's punishment beating continues. It was announced last week that plans for a woke rewrite of Some Kids I Taught had been dropped – not because it was a God-awful idea to begin with, but because Clanchy and her publisher, Pan Macmillan, have decided to part company 'by mutual agreement'.
The publisher's statement notes: 'Pan Macmillan will not publish new titles nor any updated editions from Kate Clanchy, and will revert the rights and cease distribution of Some Kids I Taught and What They Taught Me and her other works.' This is an astonishing attempt by a publishing company to distance themselves from an author and her work.
Let's cut through the 'by mutual agreement' fluff. Few authors volunteer for the distribution of all their work – past, present and future – to cease. Pan Macmillan has washed its hands of Clanchy, not because of anything she has said or done post-publication, but because it has retrospectively decided her work is no longer sufficiently woke. Sentences that were not considered racist at the time of publication no longer meet Pan Macmillan's purity test. And as Clanchy herself is deemed tainted, everything must go. Clanchy's books are being sent down a memory hole to fade from public consciousness. This is beyond cowardly – it is despicable.
Clanchy is not just being cancelled. She is being obliterated. And her crime? She described an Asian pupil she taught as having 'almond-shaped eyes' and wrote of a black child with 'chocolate-coloured skin'. Not that the children themselves minded. 'I do have almond-shaped eyes', wrote one in The Times. Several got together to write an open letter praising the 'unequivocal care and support' Clanchy had always shown them.
If Clanchy's experience teaches us anything it's that nothing is to be gained from acquiescing to the woke mob. In Some Kids I Taught, Clanchy goes out of her way to check her middle-class privilege. When criticisms of her work were first raised, she issued apologies and excuses. She agreed to rewrites. She described the experience of being cancelled and 'the strength, clarity and immediacy of the suicidal ideation' that came with it. But none of this has saved her. The sinner needs to be punished and must be seen to suffer. Pan Macmillan seems worried it now carries guilt by association: every trace of Clanchy must be purged.
We have grown far too accustomed to cancel culture. News of feminists being No Platformed, books tagged with trigger warnings and classic texts removed from reading lists no longer shock us. But even in this climate of censorship, what has happened to Clanchy beggars belief. The notion of publishers passing retrospective political judgement on a book sets an incredibly worrying precedent. This may not be book burning with matches and flames but it has exactly the same effect. Removing from circulation every book that no longer meets woke standards leaves every book ever written open to being pulped.
Clanchy's experience should give us all pause for thought. Her cancellation was set in motion after just a handful of readers took to Goodreads and Twitter with their accusations of racism, classism and ableism. But so what if some people don't like a particular book? No author expects to appeal to everyone all the time. Publishers should be prepared to defend the authors they work with. The prospect of rewrites and cancelled contracts shifts power from authors to whichever critic shouts the loudest.
Major publishing houses no longer seem driven by a desire to make money from turning authors' words into marketable commodities. Nor do they seem concerned with bringing knowledge or literary merit to the public. Instead, many of today's publishers see their role as that of a moral guardian, putting books through political purity tests and serving up only those which pass.
People are beginning to notice that publishing has its own diversity problem. As an industry, it is overwhelmingly dominated by women. A recent survey by the UK Publishers Association showed that women account for 78 per cent of those working in editorial roles, 83 per cent of marketing staff and 92 per cent of publicity staff. We could add to this that publishing is almost 100 per cent middle class. None of this would be a problem were it not for the tendency of these middle-class women to publish books by people like them, for people like them. Even the Guardian points to the scarcity of male authors from the shortlists of all the major first-novel awards. We could add to this that it's not just men who are missing but also working-class writers and authors whose views might challenge today's woke orthodoxies.
In cancelling Clanchy, Pan Macmillan will also no longer distribute Friend: Poems by Young People, the planned anthology of poetry written by the many diverse groups of children Clanchy has worked with in recent years. It had been scheduled for release in March. Clanchy may be the one taking the most severe beating, but when publishing goes woke, we all suffer.
Joanna Williams is a spiked columnist and the director of Cieo.
To enquire about republishing spiked's content, a right to reply or to request a correction, please contact the managing editor, Viv Regan.