Australia has humiliated itself
Australia's treatment of Novak Djokovic has been cynical, unfair and cruel.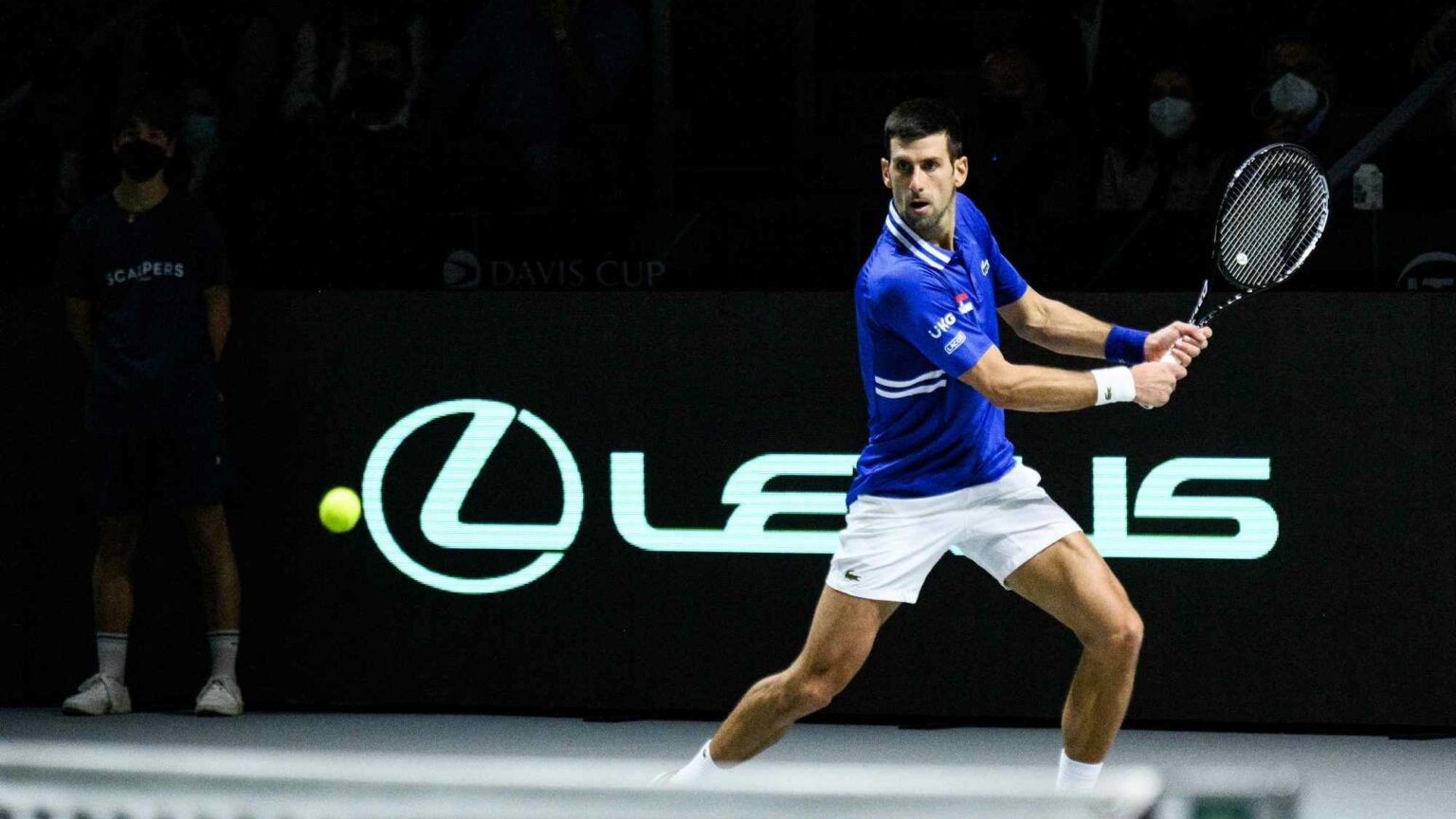 So, the Australian authorities' petty, vindictive, back-covering campaign against Novak Djokovic has backfired spectacularly. Oz politicians and blowhard members of the Australian media elite tried to make an example of Djokovic. They turned him into a global spectacle, implicitly inviting people across the world to point a bony finger of judgement at this rich, arrogant sportsman and to say: 'It's because of people like him that we're in this Covid mess.' They tried, essentially, to humiliate him before the closely watching eyes of the global media. But they ended up humiliating themselves. They made a spectacle of their own dearth of principle and their addiction to Covid authoritarianism. It is Australia itself that now stands exposed before the world as a once great nation that has thoroughly and tragically lost the plot.
The latest news from Down Under is that Djokovic has won his court battle to stay in Australia. Djokovic arrived in Melbourne at the end of last week, planning to take part in the Australian Open and hoping to win it for a tenth time. But shortly after he arrived his visa was dramatically and abruptly cancelled. The problem? He's unvaxxed. And to get into Australia these days, you need either to be vaxxed or to have a medical exemption from vaccination. Djokovic was hurried away to a 'drab refugee hotel' to be detained while the legal wrangling over his visa was hammered out. Today, the court ruled that border officials did not follow the proper procedure when cancelling Djokovic's visa, and so Djokovic can stay. The irony is almost too much. For the past four days irate officials and Covid fanatics barked about how 'we can't have one rule for ordinary people and another rule for rich, famous folk like Djokovic'. But it turns out it was the Australian state itself that applied the rules differentially and unfairly. In this case '[the normal] rules were not observed', said Judge Anthony Kelly. And 'we all play by the same rules', he reminded those who cancelled Djokovic's visa in a rushed, uneven fashion.
From the very start, the Djokovic affair has offered a far graver indictment of Australian officialdom than it has of Djokovic himself. All Djokovic has done is decline a vaccine. We are perfectly at liberty, of course, to agree or disagree with Djokovic's seemingly eccentric vaccine-sceptical views (I disagree with them). But we can surely accept that neither this incredibly healthy 34-year-old man nor the people of Australia, where Omicron is already soaring, will be impacted upon in a negative way by Djokovic's rejection of the jab. No, it is the behaviour of Oz officialdom that has been disturbing. Djokovic was allowed to get to Australia by the authorities. He was granted a medical exemption – reportedly on the basis of two previous Covid infections – by medical panels set up by Tennis Australia and the state of Victoria. 'Come', they essentially said. Yet when he did, they humiliated him, cancelled him, detained him. The amateurishness and outright cynicism of the authorities' belated rescinding of Djokovic's visa cannot be overstated.
It is difficult, if not impossible, to avoid the conclusion that Australia's political elite leapt upon the Djokovic affair to try to bolster their own reputations, especially as serious warriors against Covid. To hell with normal border procedure and to hell with the fact that Djokovic was expressly told that he could come – there are retweets to be had and headlines to make! As Tom Slater argued on spiked last week, Oz PM Scott Morrison's about-face on Djokovic – initially he was cool about him coming, later he went mad about it – is undoubtedly linked to politics and to the upcoming election. In short, Djokovic played entirely by the rules. He got the right exemptions, he got the right visa, he turned up when he said he was going to turn up. It was the establishment that ripped up the rulebook. It was the elites that sacrificed procedure to political point-scoring and which went back on its word to one of the world's greatest sportsmen.
It is still possible, even after all of this, that Djokovic could be deported. The immigration minister, Alex Hawke, can override the court's decision and apply the nuclear option of cancelling Djokovic's visa and banning him from Oz for three years. Hawke will apparently announce his decision tomorrow. If they kick Djokovic out it will utterly compound the humiliation Australia has brought upon itself during this affair. It will make Australia look like an unserious, vindictive country. It will represent a scapegoating of Djokovic in a desperate effort to deflect attention from Australia's own scandalous mishandling of this issue. The Australian authorities need to accept that they erred gravely in this matter and stop demonising Djokovic.
The demonisation of Djokovic is the most nauseating aspect of this affair. It seems very clear now that people are using Djokovic as a conduit to express their pent-up fury with the extraordinary and inhuman restrictions they have lived under for the past 22 months. Australia turned itself into a Zero Covid state. The consequences were dire. Australians overseas were kept out of the country. Cross-state travel within Oz was severely curtailed. Lockdowns were frequent and punishing. People were kept away from dying relatives, from loved ones' funerals, from family and friends. 'We suffered all of that and yet Djokovic can waltz into the country and play tennis?', some are saying. But this is the wrong way to look at it. It isn't Djokovic's mythical flouting of the rules that is the problem – it is the rules themselves. Some seem to be bitter about the fact that they allowed themselves to be ground down by officialdom for close to two years, and they're taking it out on Djokovic. But isn't that on you, not Novak? A little less Djokovic-hate and a little more self-reflection is the prescription Australia needs right now.
Brendan O'Neill is spiked's chief political writer and host of the spiked podcast, The Brendan O'Neill Show. Subscribe to the podcast here. And find Brendan on Instagram: @burntoakboy
To enquire about republishing spiked's content, a right to reply or to request a correction, please contact the managing editor, Viv Regan.