The demonisation of Novak Djokovic
The Aussie fury against the unvaccinated tennis star is really getting out of hand.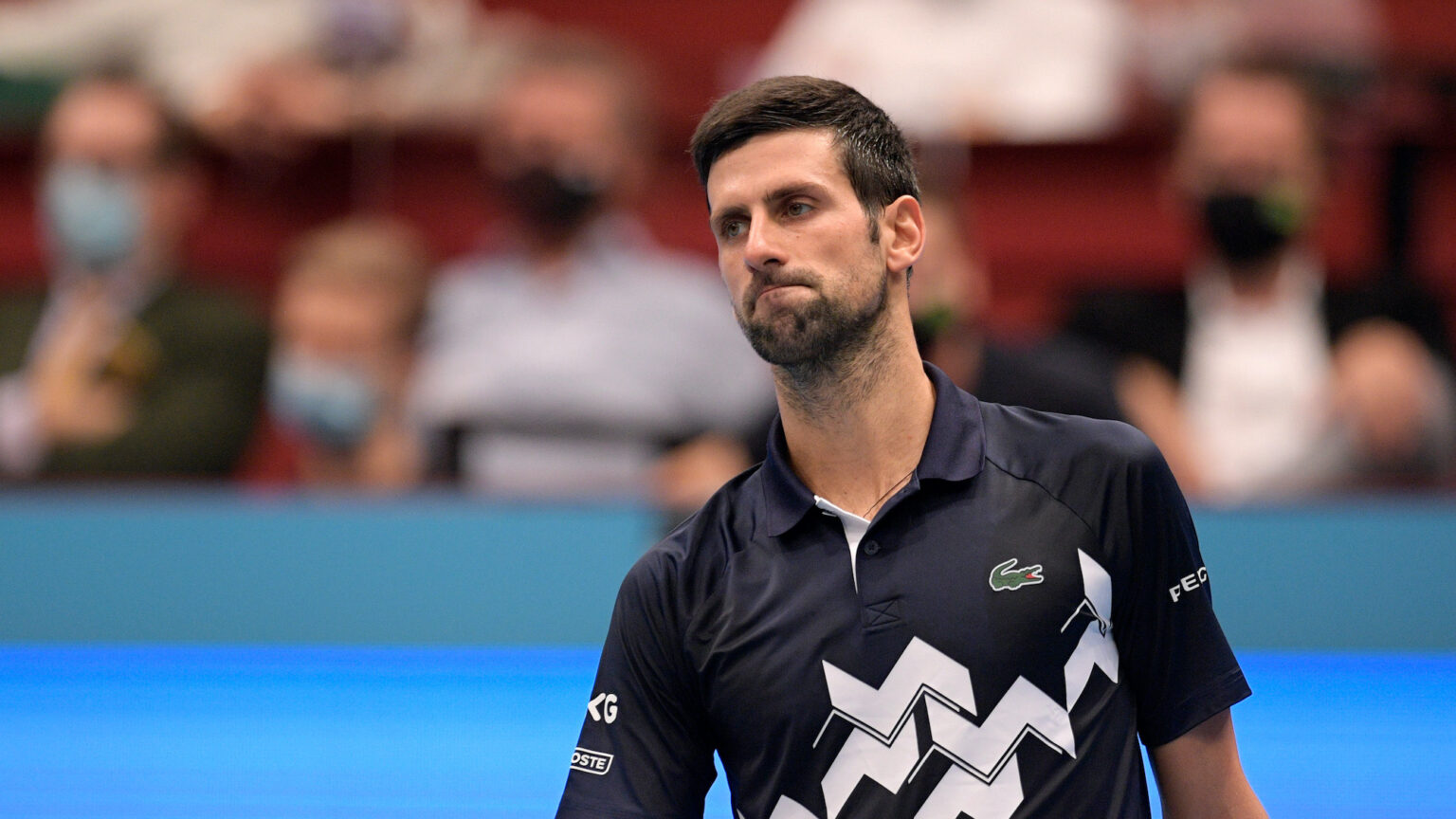 Are you a regular spiked reader? Then please consider making a donation. You can do so here. Thank you!
Not for the first time in the pandemic, Australia has lost its mind. After firing rubber bullets at protesters, killing rescue dogs and instructing people to wear masks outside while drinking in an effort to keep Covid at bay, the fanatical Aussie authorities have now sparked a full-blown diplomatic incident after detaining the world's greatest men's tennis player at the border for the crime of being unvaccinated.
Novak Djokovic was refused entry to Australia yesterday, ahead of the Australian Open later this month. Full Covid vaccination is a condition of entry to Australia and to compete in the Open. Djokovic, who is unvaccinated, was given a medical exemption from the relevant authorities for undisclosed reasons. But following a mix-up with his visa he was denied entry and is appealing the decision from a grotty immigration hotel in Melbourne's Carlton district, where he faces the threat of deportation.
Something that could have just been hashed out between Djokovic and the powers-that-be has turned into an international furore. Serbia's president has accused Australia of 'harassing' his nation's sporting star. Meanwhile, Djokovic's dad has been doing interviews from Serbia, threatening to 'gather on the street' if his son isn't released. So far a handful of Serbs and anti-vaxxers have gathered outside Djokovic's hotel to show their support.
Djokovic is now basically a folk devil Down Under. TV news and talk radio are fuming about this multimillionaire bending the rules, and with an election coming up Australian PM Scott Morrison decided to get involved. When news first broke that Djokovic was on his way to Australia, Morrison shrugged that this was a 'matter for the Victorian government'. Just a few hours later, following considerable blowback, he threatened to put Djokovic on 'the next plane home' if he failed to provide the proper paperwork.
The other context for all this is Australia's often brutal lockdown policies. Melbourne, where the Open is held, has been locked down for a total of 256 days over the past two years – making it the most locked-down city in the world. At various points during the pandemic it has been all but impossible for Australians abroad to return home due to incredibly tight border policies. There were even internal travel restrictions put in place across the nation.
Australians have had to deal with some of the toughest measures in the democratic world. With some states pursuing a Zero Covid policy in all but name, lockdowns have been an ever-present threat. And police have carried on in an often dystopian fashion. In Victoria, a pregnant woman was arrested in September 2020, in her own home, for posting on Facebook about an anti-lockdown protest.
Like many other countries, Australia has also been roiled by stories of lockdown hypocrisy and double standards. There was fury last year over a bunch of celebrities jetting into the country, and in some cases given permission to quarantine at home rather than in hotels, while 40,000 Australian citizens were still stranded overseas. Last year's Open also sparked anger, because elite players and coaches were being welcomed into the country at a time when many Australian citizens were still unable to get a flight home.
But none of this is Novak Djokovic's fault. Of course it shouldn't be one rule for rich sportsmen and another rule for ordinary Australians. But you could just make the rules more sensible and be done with it. North of 90 per cent of Australians aged 16 and up are double vaccinated. So long as Djokovic doesn't have Covid he's no threat to anyone. Why are people angry at him, rather than at the onerous and unscientific rules they're suffering under?
Djokovic's views on the pandemic and vaccines are well known. Way back in April 2020 he said that he was 'opposed to vaccination' and 'wouldn't want to be forced by someone to take a vaccine in order to be able to travel'. He caught Covid in June that year after holding a series of ill-advised exhibition events in the Balkans. He also has a history of kooky, somewhat new-age views on health – including that good vibes can purify water.
There's nothing big or clever about being anti-vax. But we shouldn't be looking to sportsmen for medical or moral advice. The glee with which the media and political classes have gone after Djokovic these past 24 hours, not just in Australia but around the world, is more about these people getting their moral rocks off than worrying about the fairness of the rules in Australia, or the threat to Australians' health.
Djokovic has just become a convenient target for the pent-up hysteria that months of lockdown inevitably seem to brew. And a punchbag / proxy for the cursed unvaccinated, who seem to become more demonised the more the threat of Covid recedes. The Australian authorities should let him play, and let everyone else get on with their lives.
Tom Slater is editor of spiked.
To enquire about republishing spiked's content, a right to reply or to request a correction, please contact the managing editor, Viv Regan.