'We cannot eradicate our cultural legacies'
Katharine Birbalsingh on why the worst off lose the most from the culture war in education.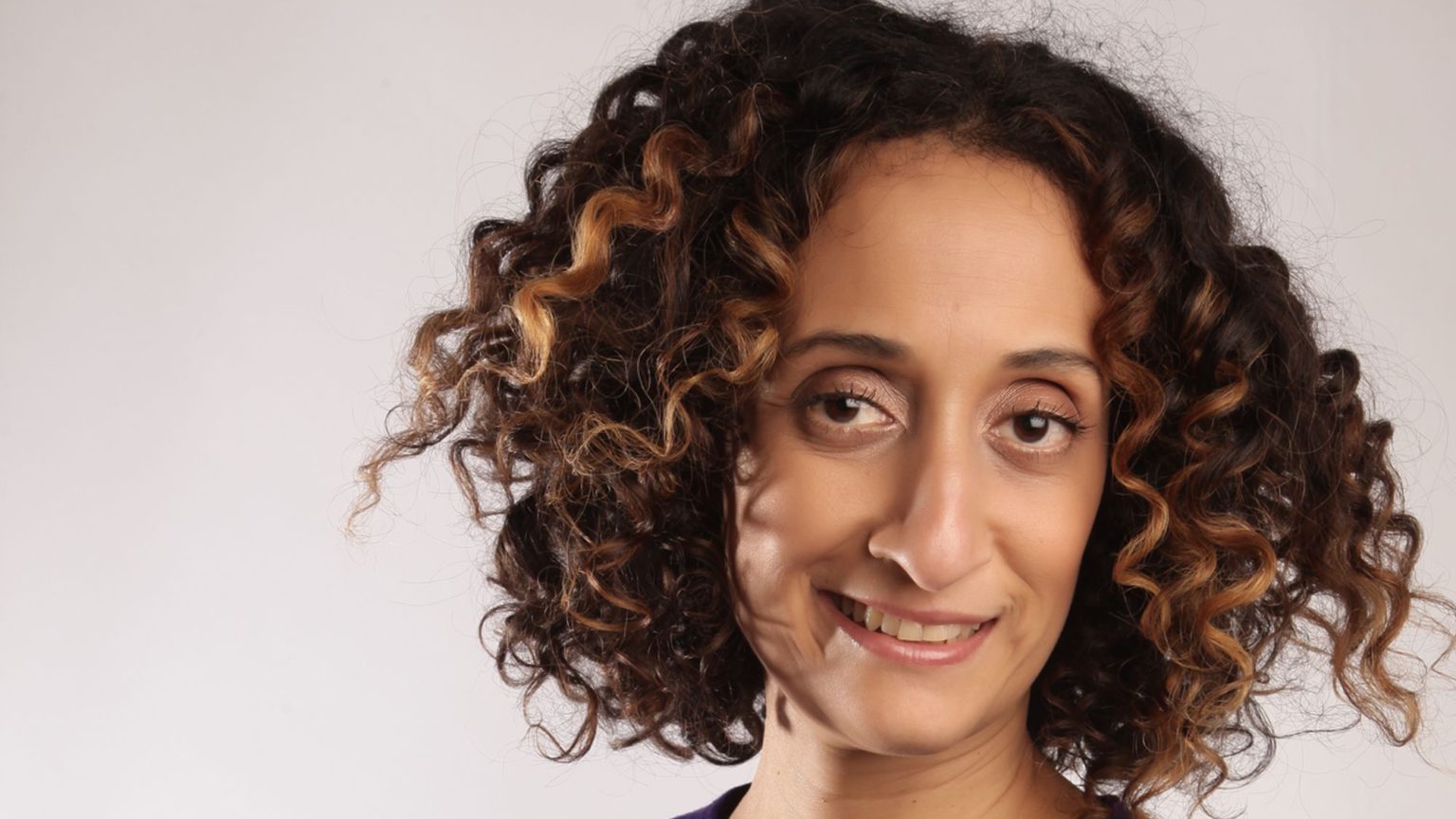 Are you a regular spiked reader? Then please consider making a Christmas donation. You can do so here. Thank you!
The culture wars have entered the classroom. For some in the education establishment, traditional, knowledge-based education has had its day. They say the curriculum should be decolonised, that there's no need for children to learn about the 'dead white males' who have been part of the canon for centuries. Instead, children should be taught about what is relevant to their lives, and social issues like racism should take centre stage. But is this really what education is for? And what is lost when children are denied access to the great cultural treasures of the past?
Katharine Birbalsingh is the newly appointed chair of the Social Mobility Commission and headteacher of the Michaela Community School. She joined Brendan O'Neill for the latest episode of his podcast, The Brendan O'Neill Show. What follows is an edited extract from their conversation. Listen to the full episode here.
Brendan O'Neill: Your school, Michaela, has a fairly high number of disadvantaged kids. There are lots of kids from ethnic-minority backgrounds. They get a very high level of education. They also sing the national anthem and there is a sense of community. One of the reasons 'progressive' teachers have a problem with that is, as you have argued, that they see those things as almost an alien imposition on disadvantaged and ethnic-minority kids. They think that those kids should be allowed to express themselves in their own way, cleave to their own culture and not have this external expectation of excellent behaviour and education. Is the problem here that when it comes to working-class and ethnic-minority children, there are staggeringly low expectations of what they are capable of achieving?
Katharine Birbalsingh: That is exactly the problem. Not just for ethnic-minority kids – for the white working class as well. I always used to say that the white working classes were the new black people. There is a kind of othering – the idea that these types of people are not like us and so they cannot do the same things as us.
Shakespeare is a good example. People say that these kids cannot possibly learn how to access Shakespeare. Instead, they say that we need to teach something more relevant to them, like a book about knife crime in the inner city. But the whole point of school is that you are meant to expose children to things they would not otherwise be exposed to.
Similarly, there is this campaign to teach Stormzy instead of Mozart. What the hell is the point of teaching Stormzy when they're all already listening to Stormzy constantly, and they don't know who Mozart is? I remember once giving an assembly about Beethoven's Fifth Symphony. I was saying how difficult it was for these kids growing up now, because they have Cardi B and Nicki Minaj and all these people, whereas when I was growing up in the 1980s, the worst we had was Kylie Minogue in her little shorts. Later, I was having lunch with the kids and I realised that they thought Beethoven and Kylie Minogue were contemporaries.
If you come from a more disadvantaged family, you will not know about any of this stuff, unless your school is teaching it. And obviously, if your school has great discipline, you have more time in your lessons. All of this makes a huge difference to social mobility for the children who need it most. And yet the extreme left, who say they care about social mobility, are the ones who are preventing it.
O'Neill: What do you think are the longer-term consequences of this outlook in education? Of a system that sees Shakespeare as not having enough relevance in kids' lives, or Beethoven as being far too alien to teach to young children? One in which sections of the teaching establishment think dead white males have nothing to say to black children? A central role of education is to impart the great wisdom, achievements and culture of the past to the next generation. When that no longer happens, what does it mean for those kids and for society?
Birbalsingh: You are saying some very controversial things there. You are essentially saying there is such a thing as the best that has been thought and said. That is where the extreme left will take issue with you.
They say we need to teach more black authors. Well, I am a black author. So should we be teaching things I have written over Shakespeare? No, because I have not been influencing literature for 400 years. I do not understand why I have to argue this.
That's not to say that you can only teach dead white men, but you definitely need to include them because they are a huge part of our literary canon. It does not mean that white men are better. It's just that women and black people were doing different things in those days – there was slavery, some women were were not allowed to write and so on.
The Social Mobility Commission did some analysis showing that to rise up in the civil service, people needed to be able to speak Latin by the watercooler. What they were saying was that there is a certain cultural literacy that you need. In any job, you have got to connect with your bosses somehow. People do that by wearing suits and looking smart and turning up on time. And being able to talk about the kind of things your bosses might find interesting helps. So we had better teach them some Latin.
We cannot eradicate all of these cultural and historical legacies. They are actually quite beautiful in many ways. If you have never heard of Leonardo da Vinci, that is a bit sad. It makes your life a lot poorer.
O'Neill: This new approach to education, based on low expectations, is often presented as making disadvantaged kids feel more comfortable in their own skin. But doesn't this actually increase the social divide? We know that a section of society goes to private school and gets the best education imaginable. Another section goes to either a grammar school or an excellent state school. It's considered fine that they should all get this incredibly high standard of education, while at the same time, the education blob is institutionalising a far poorer form of education for more disadvantaged children. Surely that just broadens the gap between the privileged and the underprivileged?
Birbalsingh: That is exactly right. The extreme left are the ones preventing disadvantaged children from succeeding. The same thing applies when it comes to the pandemic. Everyone goes on about how, in order to access learning, we should just give out loads of laptops. So the government dutifully goes around giving all the schools laptops. What nobody gives any thought to is that, in fact, lots of those poor kids then use those laptops for social media, which undermines their learning. In disadvantaged homes especially, where the parents are not necessarily on top of what the kids are doing, they may not actually learn anything.
That is unfortunately the name of the game in education – tick a box, make it look good and move on. But the problem with education is that it takes years to prove whether something works or does not work. Results take years to catch up with the new fads. And people misunderstand what is working and what is not working.
The good news is that in the past decade or so we have made huge strides in education, especially in the UK. Places like New Zealand, Australia and Canada, on the other hand, are in such dire straits with progressivism in education. Critical race theory is a massive issue in the US. But we are really fighting these things here. And we are winning.
Katharine Birbalsingh was talking to Brendan O'Neill in the latest episode of The Brendan O'Neill Show. Listen to the full conversation here:
To enquire about republishing spiked's content, a right to reply or to request a correction, please contact the managing editor, Viv Regan.