The Tory war on liberty
Lockdown may be over, but the government is just as authoritarian as ever.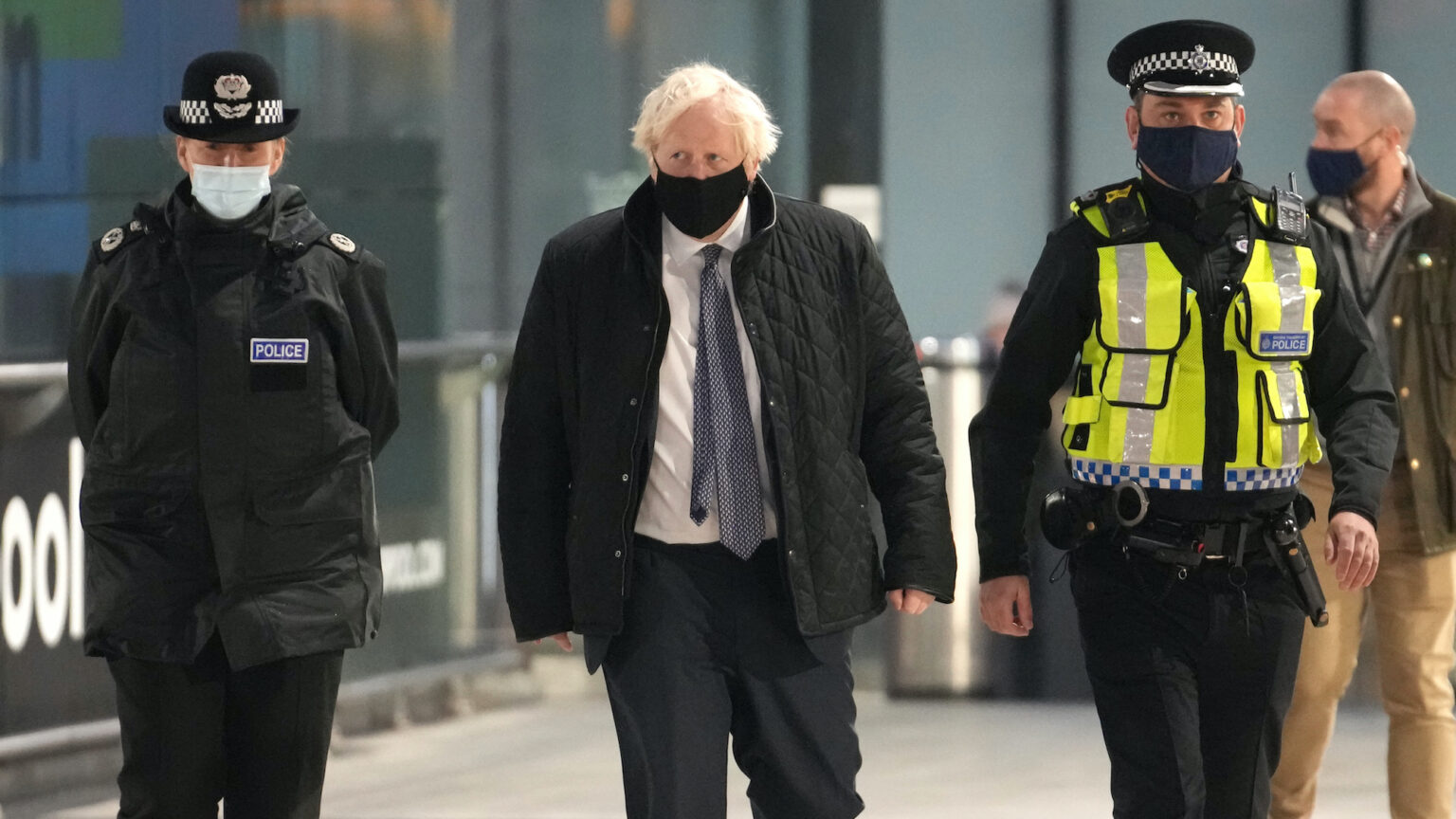 The government is heading down a grimly authoritarian road. During the pandemic, it was empowered to interfere in public and private life in unprecedented ways. Now it is pursuing a raft of illiberal policies in areas as diverse as drug policing, citizenship and the right to protest.
One example of the Tories' authoritarian turn is a set of new draconian penalties for drug use. People caught with Class A drugs could face losing their passports or their driving licences if they refuse to go to drug-awareness lessons. The government says it wants to target middle-class users who it believes are driving much of the demand for drugs like cocaine.
There is more than a hint of hypocrisy here. Drug taking in parliament is apparently so rife that, over the weekend, House of Commons speaker Lindsay Hoyle said he may have to call in the police to deal with it. But it isn't only the double standards of the proposals that grate – they are also excessively punitive and could undermine due process.
It's fine to want to tackle Class A drug consumption. But taking away a person's passport or driving licence because he or she took cocaine at a few parties seems more than a little excessive. Indeed, if enforced properly, the new rules could mean stripping hundreds of thousands of people of the ability to travel overseas and even just to get around day to day. And just imagine how many young people would suffer. They could have their future freedoms severely curtailed due to nothing more than the spirit of youthful experimentation.
Worse still, these orders confiscating ID documents will be issued out-of-court. This is an extreme penalty to impose without due process.
Then there's the government's planned changes to legislation surrounding the removal of citizenship. The government already has the power to revoke an individual's citizenship, as it did in the case of Shamima Begum. But under the Nationality and Borders Bill, this power will be supercharged. The government would be able to strip someone of their citizenship without having to give any notice to the individual involved – on the grounds of 'national security', 'diplomatic relations', the 'public interest' and, vaguer still, 'reasonable practicality'.
Obviously, there are rare occasions when removing citizenship in this way will be necessary. And claims that as many as six million people could be at risk of losing their citizenship are overblown. But these proposals should still trouble everyone who cares about freedom. The vague language of the bill, with opaque references to the 'public interest' or 'reasonable practicality', allows for huge state overreach and arbitrary enforcement.
Most alarming of all, though, is the government's assault on the right to protest. It is here that ministers' authoritarian turn is most clearly visible. The Police, Crime, Sentencing and Courts Bill was bad enough when it first passed in the Commons earlier this year. New amendments to it make it even more dangerous. If the bill passes, as it likely will, courts will gain the power to imprison people who chain themselves to railings or block roads for as long as six months. They will also be able to place prevention orders on protesters even when they have not been convicted of anything illegal. And police will be free to stop and search protesters regardless of whether or not they believe a crime has taken place.
The amendments are a response to the disruptive activities of groups like Insulate Britain, which the police did handle with kid gloves. But imprisoning protesters for half a year is a huge overstep. And subjecting them to state scrutiny when they have not committed any offences undermines the principle of fair judicial process.
This wave of authoritarianism has not come out of nowhere. It follows on directly from the authoritarian form of government established during the pandemic. During this 18-month period, the government was given carte blanche to interfere in all aspects of public and private life – and, as these new proposals show, it clearly does not want to let go.
Ministers think they can get away with huge, arbitrary restrictions on our freedom. We need to let them know otherwise. Our liberties must not be taken for granted.
Paddy Hannam is editorial assistant at spiked. Follow him on Twitter: @paddyhannam.
To enquire about republishing spiked's content, a right to reply or to request a correction, please contact the managing editor, Viv Regan.