Who will defend freedom?
Neither the left nor the right can be trusted with our liberties.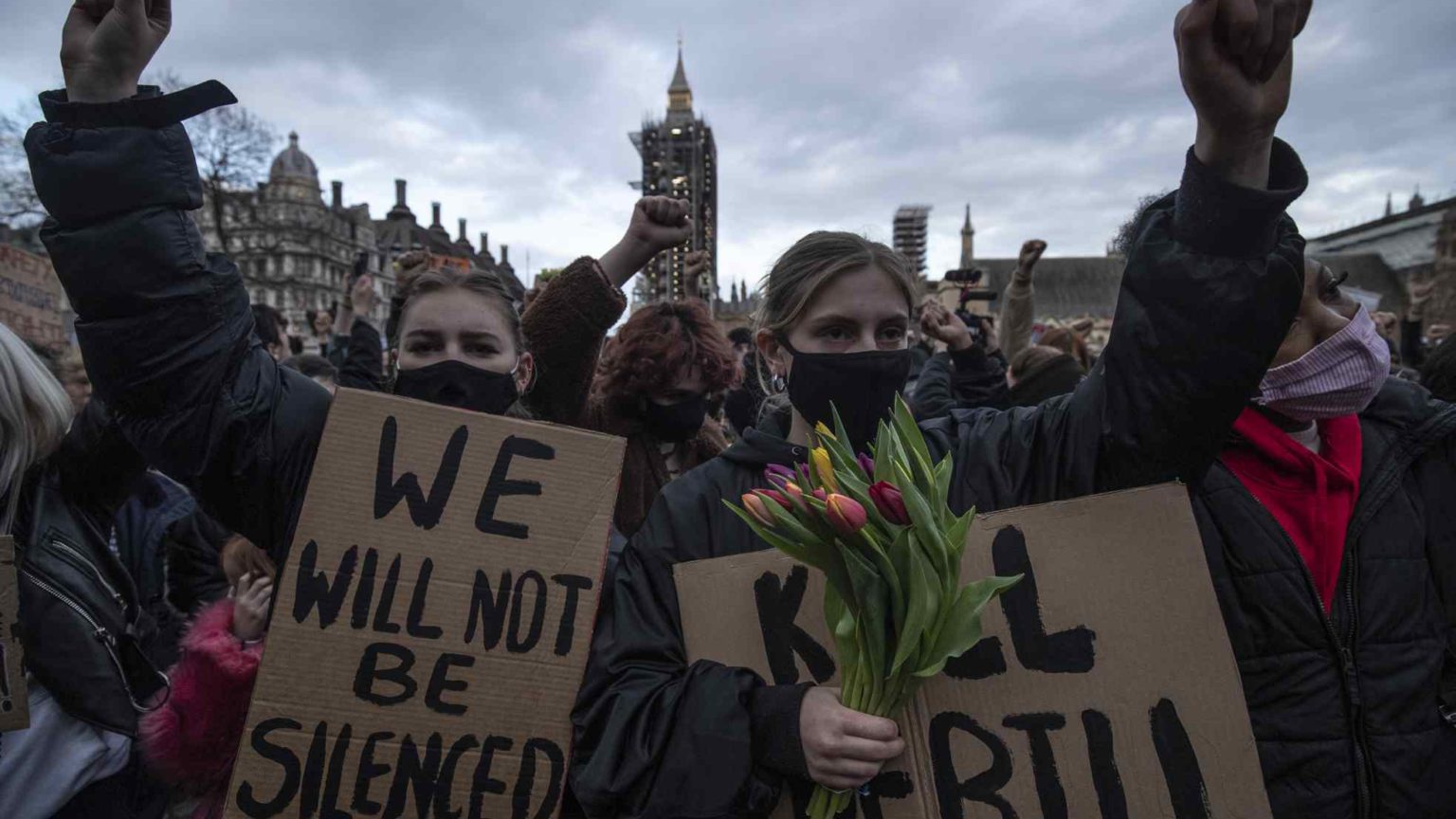 These are dark days for freedom and democracy.
Last night, the Police, Crime, Sentencing and Courts Bill, passed the House of Commons at second reading by 359 votes to 263. This mammoth piece of legislation, tackling everything from knife crime to dangerous driving, contains within it the most draconian restrictions on protest for a generation.
The scale of it is breathtaking. Building on the Public Order Act 1986, the bill states that conditions can be imposed on demonstrations if the noise generated 'may result in serious disruption to the activities of an organisation' or may 'have a relevant impact on persons in the vicinity of the protest'.
The thresholds for imposing restrictions are remarkably low. The 'impact' on others extends even to passers-by, and limits can be imposed even on 'one-person protests'. If that wasn't enough, the home secretary would be handed powers to redefine unilaterally what constitutes 'serious disruption' in order to catch any demo that somehow evades the bill as is.
This is a blank cheque to shut down protests of any stripe. After all, the entire point of protests is to make noise, disrupt and impact upon others. Otherwise you might as well stay at home.
The government and its supporters say this is about dealing with the 'radical new tactics' of groups like Extinction Rebellion. But that is bullshit. The only new ground XR has broken is in creepy political street theatre. Plus blocking roads or gluing oneself to the DLR are obviously already covered by existing law.
If a year of on-and-off house arrest hadn't already disabused right-wing commentators of the notion that Boris Johnson is a freedom-loving PM, we can only hope this will. The sweeping restrictions on protests during the pandemic have effectively been put on a permanent statutory footing.
Meanwhile, 'libertarian' Tory backbenchers have once again proven themselves to be worse than useless. Steve Baker – who cried in parliament about the authoritarian Coronavirus Act before voting for it anyway – offered the policing bill his qualified support.
No one comes out well from this. Left-wingers currently wailing about a 'Tory dictatorship' were completely silent when insane £10,000 fines were handed to organisers of anti-lockdown protests, even though they supported (or even participated in) Black Lives Matter demos last summer.
Precious few are opposing this bill as a matter of principle. The brutal breaking-up of the Sarah Everard vigil in Clapham on Saturday is what convinced Labour to oppose the bill. But had it been Piers Corbyn et al and their mad 5G placards, those scenes almost certainly wouldn't have bothered them.
There are those who say there is a difference between emergency measures taken during a pandemic and permanent restrictions on protest. And they're right. The problem is that, as history shows us, temporary restrictions on liberty have a habit of becoming permanent.
This is not because all democratically elected governments harbour ambitions to become tinpot dictatorships. But more power and less accountability is always going to be attractive to those in government. The naivety of those who thought everything would automatically go back to normal post-Covid is staggering.
Whether or not you support lockdown, imposing it while limiting our ability to protest against it should have raised more eyebrows than it did. Not least because, as chief scientific adviser Patrick Vallance recently admitted, there is still no evidence that outdoor gatherings lead to major Covid outbreaks.
Then there is the way in which lockdown was introduced. Parliament was sidelined and regulations were made and remade at the stroke of a ministerial pen. Just as Priti Patel may soon be able to amend our protest laws on a whim, Matt Hancock has been doing so with the coronavirus laws for a year.
The left has barely said a peep about all this – not least because its primary attack line on Boris Johnson has been that he didn't usher in his police state hard or fast enough. Worse, those who did raise concerns about civil liberties have been dismissed as cranks or selfish people who only care about going to the pub.
'Boris Johnson is a champion of liberty – but only for people like him', reads the headline of Owen Jones' latest Guardian column. This is a case of almost comical projection. On matters of freedom the Corbynista left is at least as hypocritical.
After all, these people are rallying around the right to protest while waging cancellation campaigns at those they dislike. They (rightly) think people shouldn't be banged up over a BLM protest, but are remarkably quiet about people being banged up over offensive tweets.
As our 'war time' restrictions become permanent we need to fight for liberty all over again. Right now, neither the left nor the right can be trusted to do so.
Tom Slater is deputy editor at spiked. Follow him on Twitter: @Tom_Slater_
Picture by: Getty.
To enquire about republishing spiked's content, a right to reply or to request a correction, please contact the managing editor, Viv Regan.