How the BBC is crushing the climate debate
BBC News is equating criticism of the green agenda with conspiracy theories and science denial.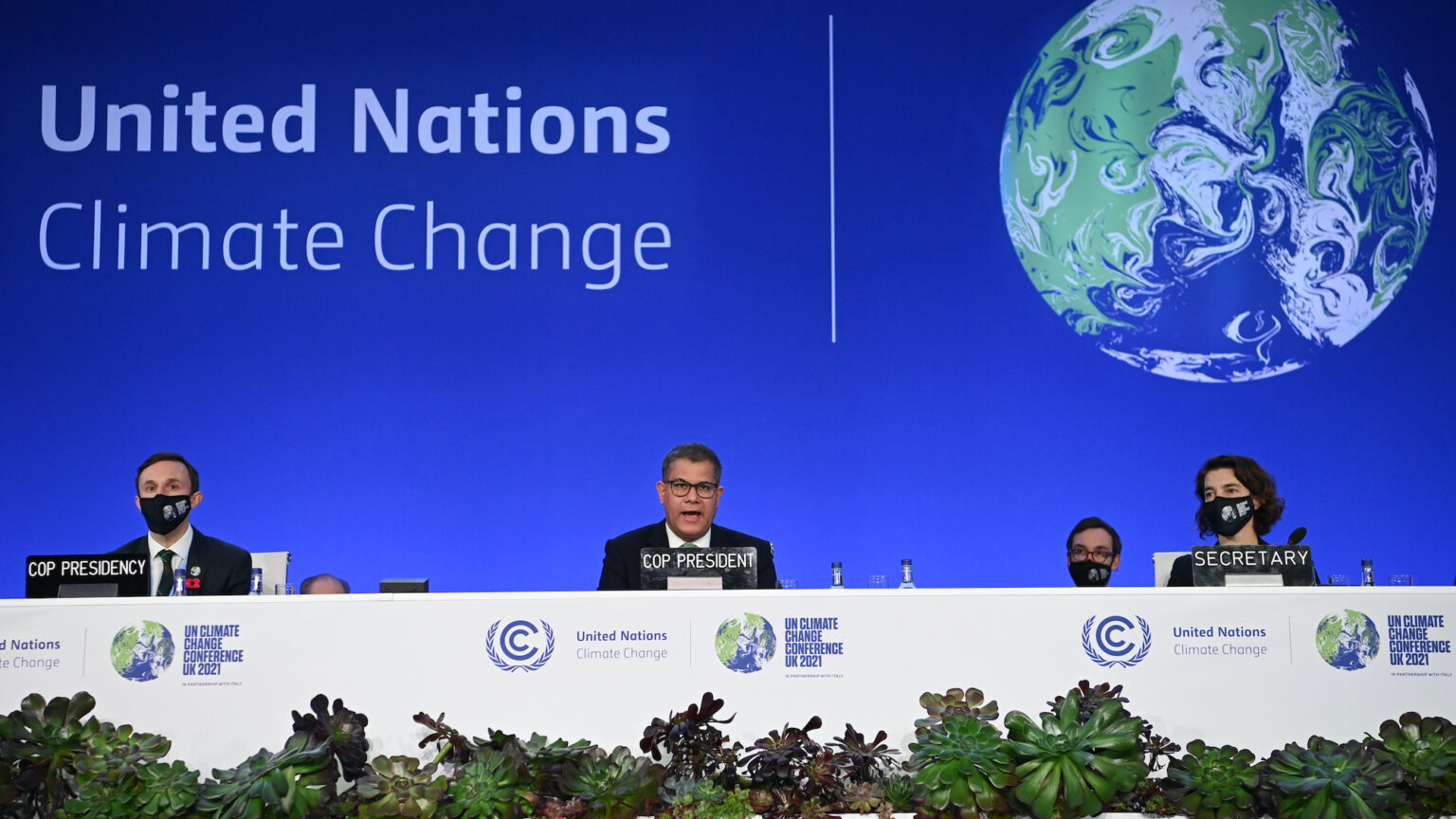 BBC News carried two articles last week denigrating and demonising the critics of climate-change alarmism.
The first was by Marianna Spring, the BBC's 'specialist disinformation reporter'. She asserted that criticism of environmentalism was being fuelled by right-wing conspiracy theorists who had switched 'from Covid denial to climate denial'. And the second came from reporters Rachel Schraer and Kayleen Devlin, who are both part of the BBC's 'Reality Check' team of fact-checkers. They claimed to have exposed 'the truth behind the new climate-change denial'. Both articles are travesties of journalism.
Take Schraer and Devlin's piece, which claims to debunk four claims supposedly made by climate deniers: that a 'Grand Solar Minimum' will halt global warming; global warming is good; climate-change action will make people poorer; and renewable energy is dangerously unreliable.
Despite the article's dismissive approach, it completely fails to debunk what are plausible claims. For instance, the 'Grand Solar Minimum' – when the Sun gives off less energy as part of its natural cycle – is, as the article admits, a real phenomenon. Whether it will reduce the Earth's global temperatures by a significant enough amount to offset climate change is up for debate, but it is a debate worth having. To write off theories of solar influence on climate in two perfunctory paragraphs, when there is still so much to research and understand, seems highly premature.
Or take the claim that global warming is 'good'. There is certainly plenty of evidence to suggest that a warming climate is not the terrible catastrophe many hype it up to be. Indeed, thanks to social and economic progress, fewer people today die or suffer from events and phenomena attributable to the climate than at any point in the past. And there is plenty of reason to think that such progress will continue in the future.
And what of the claim that climate-change action will make people poorer? Again, that seems like a fair comment. After all, it is precisely because of the impoverishing consequences of decarbonisation targets that so many developing nations are resistant to them – as the failure of COP26 to eliminate coal power showed. And as for renewable energy, it is unreliable precisely because much of it depends on the weather. If the conditions aren't right, then wind turbines or solar panels do not produce energy. This is not a crack-pot theory. It is a simple fact.
Marianna Spring's article is arguably more wrong-headed still. She contends that Covid conspiracy theorists have moved on from the pandemic to spread conspiracy theories about climate change. Spring argues that the so-called deniers claim the climate, like Covid, is being used by a shadowy elite to establish a New World Order. But the article goes beyond criticising obvious conspiracy theories. Spring claims that the notion of a 'climate lockdown' – that is, the 'idea that in the future we might have Covid-style lockdowns to counteract climate change' – is 'completely unfounded'.
The only problem with this narrative is that, as I reported on spiked in 2020, it wasn't a rag-tag band of conspiracy nuts who first connected Covid to climate change in this way. It was environmentalists themselves, aided and abetted by the great and the good. Indeed, almost from the moment we were first locked down in spring 2020, greens speculated about the possibility of using something akin to a lockdown in order to remake society along 'sustainable' lines.
In September last year, left-leaning economist Mariana Mazzucato even used the phrase 'climate lockdown' when speculating about the need for 'a radical overhaul of corporate governance, finance, policy and energy systems'. And in April this year, Time ran the headline, 'The pandemic remade every corner of society. Now it's the climate's turn.' If anything, all the Covid-cum-climate conspiracy theorists have done is take politicians', journalists' and activists' arguments at face value.
But there's something else about these two BBC articles that tells us much about journalism and the green agenda today. That is, they both ground their claims on the views of political campaigners – which they then pass off as neutral, expert opinion.
For instance, both draw substantially on the views of Jennie King, senior policy manager at the Institute for Strategic Dialogue (ISD). The ISD is a think tank devoted to combating 'extremist movements, hate groups and conspiracy-theory networks worldwide'. This is not a neutral organisation. It is a politically driven one, in which what it views as 'extremism' encompasses not just neo-Nazis, but also people concerned about the effects of wind turbines on bird populations. It demonises criticism of the green agenda as extremism.
In this sense, the ISD is very much a wing of the establishment, peddling the establishment line on climate change. And no wonder. It is run by Lord Turner, whose past roles include: chairman of the Financial Services Authority, chairman of the Pensions Commission, chairman of the Committee on Climate Change and director-general of the Confederation of British Industry. For an organisation that claims to be 'fiercely independent', its staffers' CVs look remarkably establishment-oriented. The ISD is also funded by the British state, among other sources.
And now the ISD is bolstering tendentious articles on the BBC News website. These two articles, published by the UK's national broadcaster, are not the products of objective, dispassionate journalism, then. They are the products of spoon-fed 'churnalism', a re-packaging of the views of an establishment think tank. And their purpose is to denigrate and demonise any dissent from green ideology.
This shows how difficult it is to challenge climate-change alarmism today. It is being pushed not just by the political elite and the state, but also by supposedly independent think tanks and the media, which uncritically and credulously toe the green line. As any deviation from the establishment line is rebranded as 'misinformation', the space for debate gets ever narrower. This does not bode well for democracy.
Ben Pile blogs at Climate Resistance.
Picture by: Getty.
To enquire about republishing spiked's content, a right to reply or to request a correction, please contact the managing editor, Viv Regan.