Why the failure of COP is good news
India and China have nothing to apologise for in refusing to eliminate coal.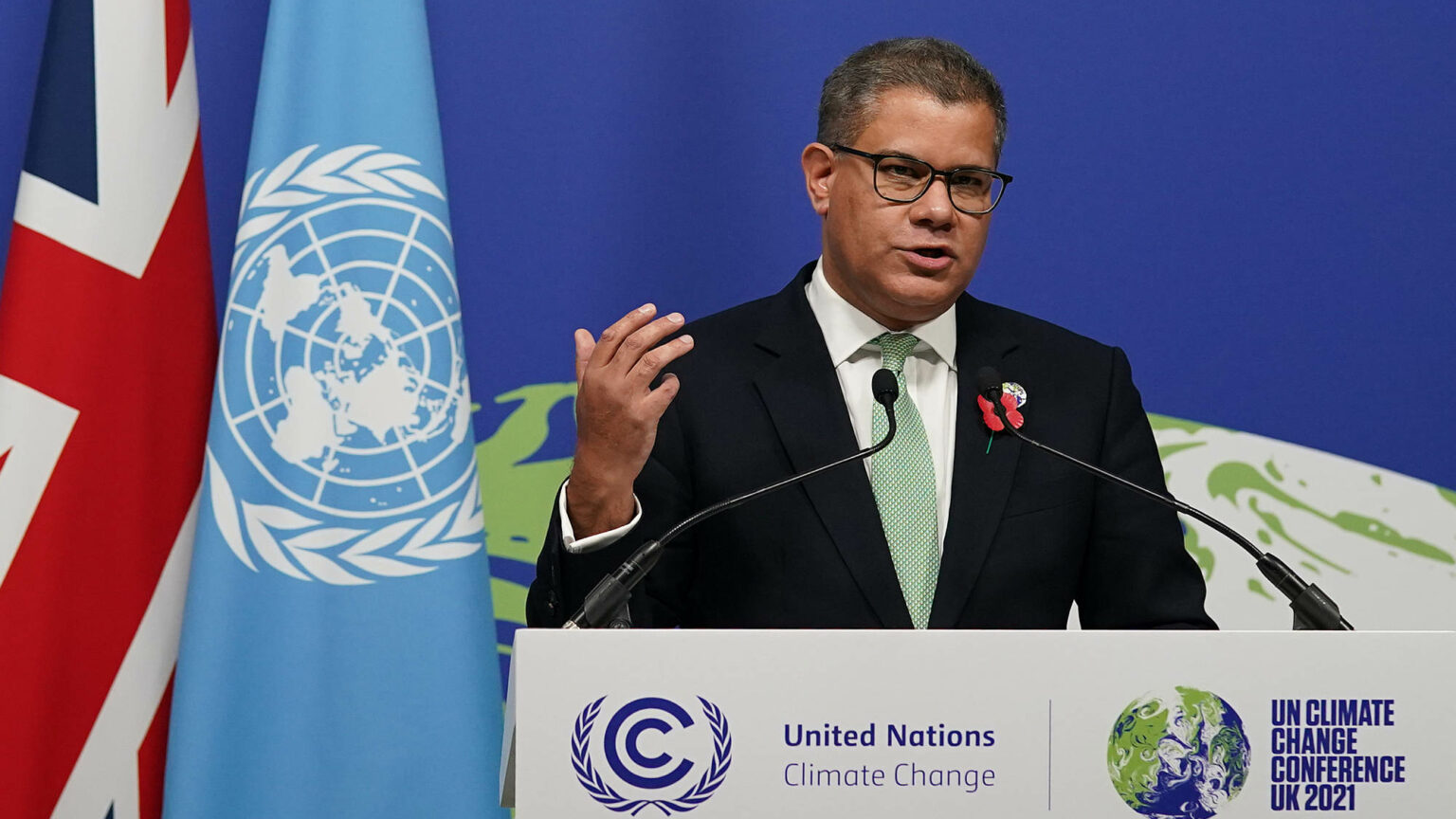 Alok Sharma could barely hold back the tears. The COP26 president, in the closing stages of the meeting on Saturday, said he was 'deeply sorry' for 'how the process unfolded'.
Sharma's key aim for COP was to secure the global elimination of coal power. Coal, after all, is responsible for 42 per cent of the world's carbon emissions and is far more polluting than other energy sources, including other fossil fuels like gas and oil. But at the eleventh hour, India and China forced a change of the Glasgow Climate Pact – from a commitment to 'phase out' the use of coal power to a much vaguer sounding promise to 'phase [it] down'.
Environmental groups are in uproar. Hundreds of delegates from green NGOs staged a walkout on Friday, after the watered-down language appeared in draft form. Greta Thunberg revived her catchphrase of the conference to dismiss the talks as yet more 'blah, blah, blah'. The Guardian's resident doom-monger George Monbiot claimed that the failure of COP26 to rid the world of coal means we are now in a 'straight fight for survival'. Conservationist Chris Packham, feeling 'angry, scared and betrayed', denounced 'the stupid, the greedy and the evil' for putting the planet in mortal danger.
Sharma has since tried to defend the deal, hailing the very text that reduced him to tears as 'historic' on Sunday as it is the first COP agreement to mention coal explicitly. But he has also demanded that China and India 'explain themselves' for refusing the full-on elimination of coal.
In truth, China and India's reticence to eradicate coal is completely self-explanatory. They have nothing to apologise for. While green elites fret over energy production being too 'dirty', emerging and developing countries worry about not having enough energy at all.
Globally, the number of people lacking access to electricity actually rose last year to 800million – around 200million of whom live in India. Meanwhile, around 2.5 billion people around the world are still cooking with wood, charcoal or dung because they are not connected to a gas grid or cannot cook with electric appliances.
The average person in a developing country consumes 50 times less electricity than his or her counterpart in the developed world. Dragging the world's poorest countries out of poverty and allowing them to enjoy Western standards of living will necessarily mean a drastic increase in energy production. This is a prospect to embrace, not to fear. The increased living standards that will result will also mean greater health, greater life expectancy and even greater protection from environmental hazards (thanks to fossil-fuelled economic development, the death toll from climate-related disasters has shrunk by around 99 per cent over the past 100 years).
It is not 'greedy', 'selfish' or 'evil' to recognise this. On the contrary, as Jason Bordoff, co-founding dean of the Columbia Climate School and former adviser to Barack Obama, puts it: 'There is no ethical way around energy use in the developing world rising sharply for many years to come.'
In the real world, away from the green fantasists gathered at COP, meeting energy demand tends to come before environmental concerns. This became abundantly clear just weeks before COP, when China scrambled to reopen coal power plants to deal with blackouts. It is why India will continue to burn coal, and will open more mines in the future.
Meeting the energy demands of 1.4 billion Indians is no mean feat. More than 70 per cent of India's power is currently generated by coal and coal-use has doubled in the past decade. Coal is not only relatively cheap to extract and burn for energy – it is also available domestically (India has some of the world's largest reserves) while components for renewables often need to be imported at much greater expense. India's coal industry employs some four million people and contributes substantially to tax revenues. What's more, India's energy needs are set to rise more than any other nation's in the next 20 years according to the International Energy Agency. It would be challenging enough to meet current energy needs without coal, let alone meet the needs of the future.
Although many are keen to admonish India and China as climate bad boys, it is an unstated truth, even in the climate-obsessed West, that securing energy supplies in the short term must come ahead of cutting emissions in the long term. Even the UK, which is desperate to be seen as a climate leader, is currently generating more power from coal than from wind – because when the wind stops blowing we still expect our electricity to come from somewhere. This is also why 'green' Germany has revived its coal industry in recent years, and is currently burning one of the most polluting forms of coal possible (doubly ironic is that Germany's move to coal was a direct consequence of its botched green-energy transition). Running out of energy is far more immediately disruptive, more 'apocalyptic' even, than anything climate change can throw at us.
In this context, it is the Gretas and Alok Sharmas of the world who are being grossly irresponsible in insisting on the end of coal. It is they who are being selfish, in putting their green demands over the living standards of billions of their fellow humans. The failure of COP to rein in global energy use is good news. It has kept alive the prospect of greater human flourishing.
Fraser Myers is deputy editor at spiked and host of the spiked podcast. Follow him on Twitter: @FraserMyers.
To enquire about republishing spiked's content, a right to reply or to request a correction, please contact the managing editor, Viv Regan.