The women we listen to, and the women we ignore
Feminists line up behind middle-class victims of bum-touching but ignore working-class victims of grooming gangs.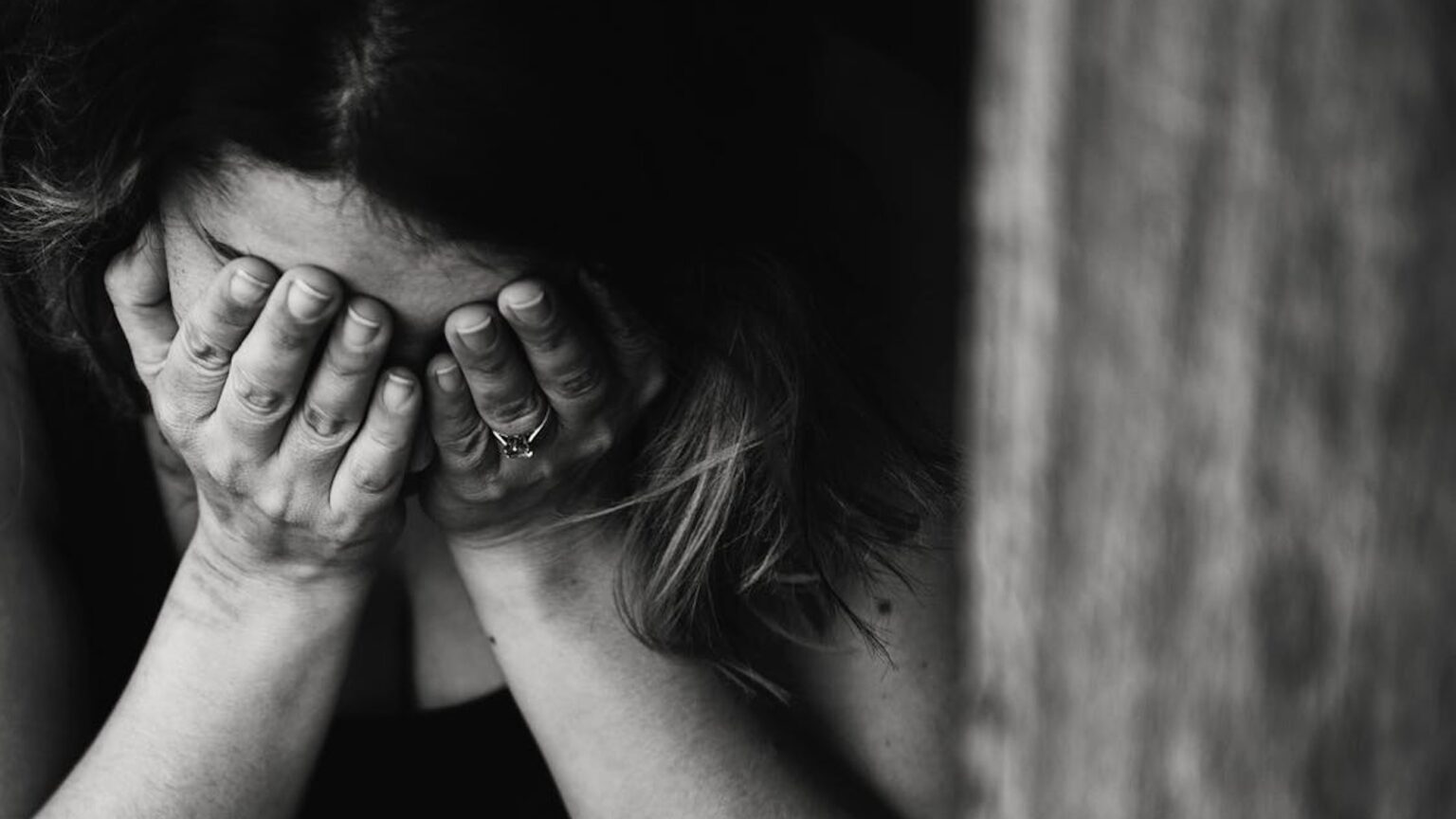 I'm confused. When women say they've been sexually abused, should we listen to them or not? The signals are befuddling. Right now we're being told to heed women. Tory MP Caroline Nokes' claim that Boris Johnson's dad, Stanley, once smacked her bum has hit the headlines. It feels like a #MeToo comeback. Stanley's allegedly wandering hands are proof that sexual harassment remains rife in the corridors of power, we're told. And yet when some lesbians told the BBC a few weeks ago that they have been sexually hounded by 'trans women' – that is, biological males – they were essentially told to shut the hell up. 'Take down this heretical article!', woke mobs yelled at the Beeb.
The narrative changes with alarming speed. One minute it's 'Believe women', the next it's 'Won't someone shut these bitches up?'. Nokes, and also a New Statesman columnist who likewise says Johnson Snr groped her once, have been treated sympathetically and respectfully. The liberal press has taken up their cause. They've trended. In a good way, that is. Very much unlike the lesbians who told their stories about being pressured into having sex with 'women with penises' (ie, blokes). They trended in the bad way. Hashtag STFU. There was even a protest at BBC HQ about the article it published. 'We demand that the BBC retract the article', one placard said. This is surely the first time in the modern era that people have publicly agitated for the silencing of women's stories about abuse. Sexist pigs, take note – if you want to tell women to pipe down, pop on a dress first. Trans people's feelings clearly trump the right of lesbians and other women to sexual safety.
The Guardian is reporting the Nokes claims with great keenness and sympathy. It is disgusted (as we all should be) that Nokes received an email calling into question her claims about Stanley Johnson and branding her a 'filthy Tory whore'. But wait – is this the same Guardian which just a few months ago tried to rubbish the claims of a woman of colour who said she had been flashed at in the women's changing area of the WiSpa in Los Angeles? Yes, it is. Following the worldwide sharing of a video featuring a woman complaining about seeing a person with a semi-hard dick (what we used to call a man) parading around in front of women and a minor, the Guardian sent a couple of reporters to call bullshit on the woman's claims. 'Her social-media page frequently features Bible quotes', they said with a nudge and a wink. In short: are you really gonna believe this crazy Christian? It's not as bad as 'filthy Tory whore', but its intention was the same – to mock a woman who had made a claim of sexual abuse.
So it's bad when Stanley Johnson touches your bum but okay when a 'trans woman' shows you his tumescent penis? It's terrible when the PM's dad gropes you but it's not so terrible when a man in a dress pressures a young lesbian to have sex with him? Can you see why it's confusing? And it gets worse. Compare the sympathetic response middle-class political operators receive when they say someone once touched their bottom or their knee with the stony silence that too often greets the working-class girls who've been abused and raped by grooming gangs. The former get frontpage splashes, pained Newsnight profiles, columns, loving hashtags. The latter are lucky if they get a perfunctory 'Oh, that's not nice' before everyone just goes back to business as usual.
This is why Nokes and the NS writer who were apparently inappropriately touched by Mr Johnson are getting oodles of mainstream coverage whereas the refusal of West Yorkshire Council a couple of weeks ago to hold an inquiry into the behaviour of grooming gangs in Bradford passed with barely any commentary at all. Like Rotherham, Telford, Oxford and Manchester, Bradford had a problem with grooming gangs made up predominantly of men from Pakistani-Muslim backgrounds. And like those other places, the attitude of officialdom in Bradford was too often to look the other way. An independent review of the sexual abuse suffered by five children in the Bradford area over a period of 17 years said the response of local-government agencies wasn't 'good enough' and as a result some of the perpetrators remain 'unknown and unchallenged'. Twitterstorm? Not a bit of it.
The chattering classes' refusal to talk about the grooming-gang problem has always been deeply disturbing. This is a country in which a politician fleetingly putting his hand on a posh journalist's knee causes more outrage than revelations that scores of men sexually degraded hundreds of girls for years and years. Local authorities were reluctant to investigate grooming gangs – afraid that they might stir up 'Islamophobic' feeling among the throng – and the liberal media and liberal feminists have too often turned a blind eye to the abuse committed by these gangs. 'Me too', it seems, is a phrase only well-off, well-connected women are allowed to utter. If a northern working-class girl abused by a grooming gang were to say 'Me too', the response would be: 'Yes dear. Of course. Now off you pop.'
So, the answer to the question 'Should we listen to women or not?' seems to be 'It depends on the woman. And it depends on who allegedly abused her.' If you're a media type, possibly graduated from Oxford, we'll listen. If you're 'white trash', forget about it. If you're a straight middle-class woman abused by a powerful man, we're all ears. If you're a young lesbian abused by a man in a frock, we're not interested. If the alleged perpetrator was white and old – like Stanley Johnson – give us all the details. If he was from a Muslim background, keep it quiet, yeah? This isn't feminism; it's identitarianism. The divisive, destructive politics of identity is now so entrenched that the woke set even looks at allegations of sexual abuse and judges the worthiness of victims and the wickedness of perpetrators by their identities. Justice is meant to be blind. In the identitarian era it is all eyes and ears.
Brendan O'Neill is spiked's chief political writer and host of the spiked podcast, The Brendan O'Neill Show. Subscribe to the podcast here. And find Brendan on Instagram: @burntoakboy
To enquire about republishing spiked's content, a right to reply or to request a correction, please contact the managing editor, Viv Regan.