The confected fuss over Stanley Johnson's bum slap
Why has a Tory MP dredged up this incident from 20 years ago?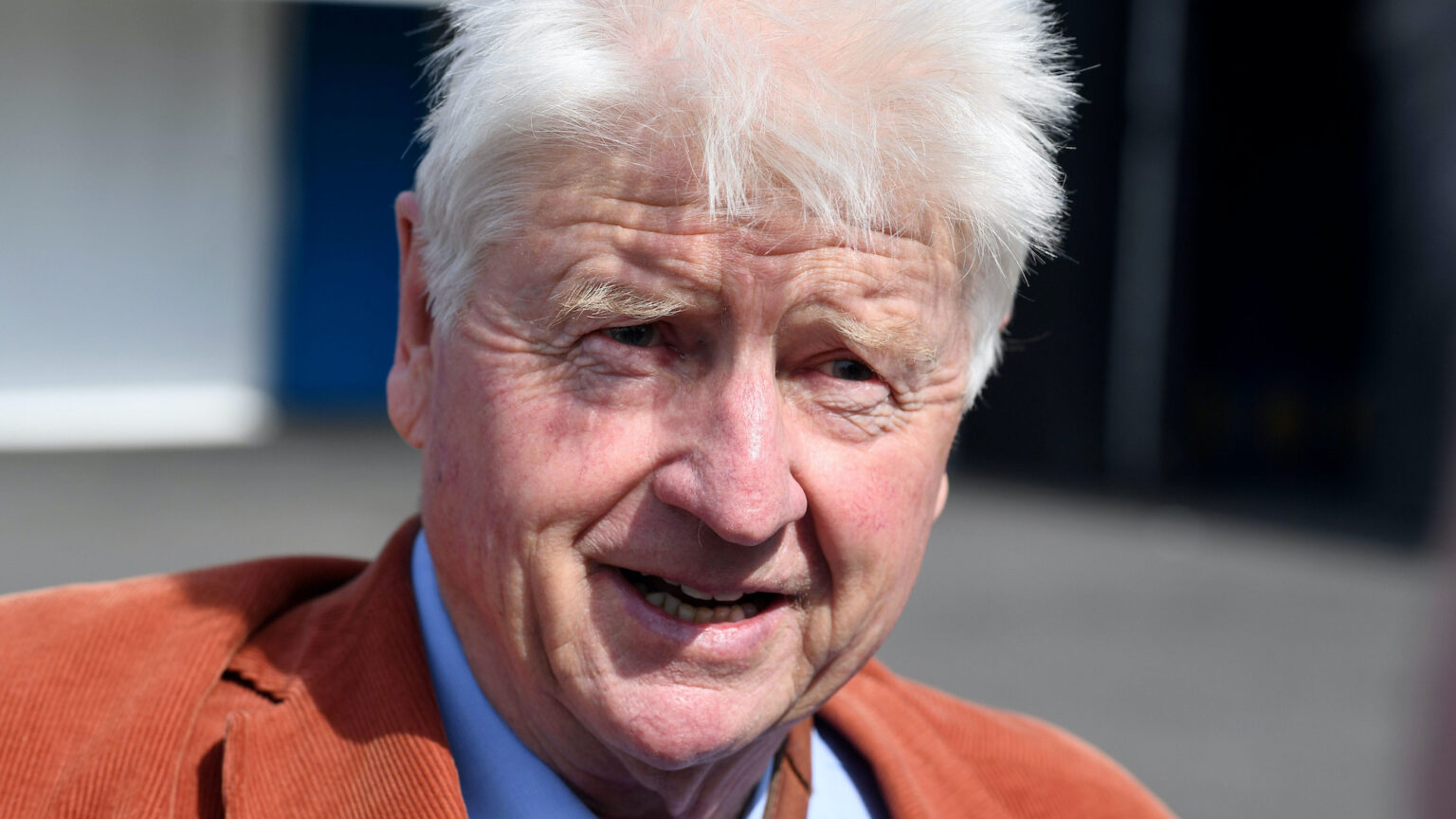 Conservative MP Caroline Nokes has accused Boris Johnson's father, Stanley Johnson, of touching her inappropriately at a party conference in 2003. Nokes, who was then a parliamentary candidate for Romsey and Southampton North, says she remembered Johnson Senior 'smacking me on the backside about as hard as he could and going: "Oh, Romsey, you've got a lovely seat".'
Nokes told the story to Beth Rigby during a special interview with Sky News, alongside fellow Tory MP Fay Jones and Labour MPs Jess Phillips and Rosena Allin-Khan. The cross-party panel began by discussing the murder of Sarah Everard. But they quickly strayed from the subject of violent crime to personal anecdotes about sexual harassment and men's bad behaviour.
Allin-Khan remembered a male hairdresser brushing her chest as a teenager. Jones described being flashed once while on the way to meet her dad. And Nokes recounted a story of being groped by men while on a school trip to the zoo. She argued that becoming an MP hadn't changed the fact that men still felt at liberty to sexually harass her.
Quite what Johnson's alleged sexist behaviour has to do with the recent murders of women like Sarah Everard or Sabina Nessa is unclear. Nokes argued that groping or low-level harassment might be considered 'gateway behaviours that lead to much more horrific crimes'. But it is clear from the interview that Nokes was not fearful that Johnson was going to violently attack her.
What is almost more objectionable than the image of Johnson slapping young women's arses 20 years ago is the desire to use such historical anecdotes to stoke fear today. When Rigby asked if 'you all want public sexual harassment to be a crime', the cross-party panel cheered like a bunch of school girls. Nokes argued that the government needs to 'make public sexual harassment a specific crime', while Phillips argued for 'a proper change in how we manage, monitor and criminalise an increasing range of behaviours'.
What precisely is the point of criminalising an ever increasing range of behaviours? Making public sexual harassment, which presumably includes bum slapping, a 'specific crime', will do nothing to stop men like Sarah Everard's killer, Wayne Couzens, from murdering and raping women they have encountered on the street. And a slap on the wrist for cat-calling won't stop perpetrators of domestic violence from abusing women in their own homes.
Moreover, it is telling that all the female MPs on the Sky News panel were forced to recount historical examples of sexual harassment, sometimes from decades ago. This is important. Social norms have changed so that it is now unacceptable for men to treat women as objects in quite the same way as they did. Stories of Tory grandees slapping the arses of women are newsworthy precisely because we no longer tolerate that kind of behaviour. This cultural change didn't happen because of changes in the law. It happened because women stood up for their rights and freedoms.
What the Sky News handwringing session showed is how blind politicians are to the consequences of ratcheting up fear about women's safety. Allin-Khan said that 'it isn't safe for us and our daughters and our friends to walk the streets'. This kind of scaremongering statement does women no favours. It encourages us to be terrified of public space rather than willing to own it as confidently as any man.
These politicians might not realise it. But by recounting salacious details of the pervs of the past, they are disempowering women today.
Ella Whelan is a spiked columnist and the author of What Women Want: Fun, Freedom and an End to Feminism.
To enquire about republishing spiked's content, a right to reply or to request a correction, please contact the managing editor, Viv Regan.