How trans ideology took over Scottish schools
The Scottish government says that even young children must have their chosen gender identity affirmed.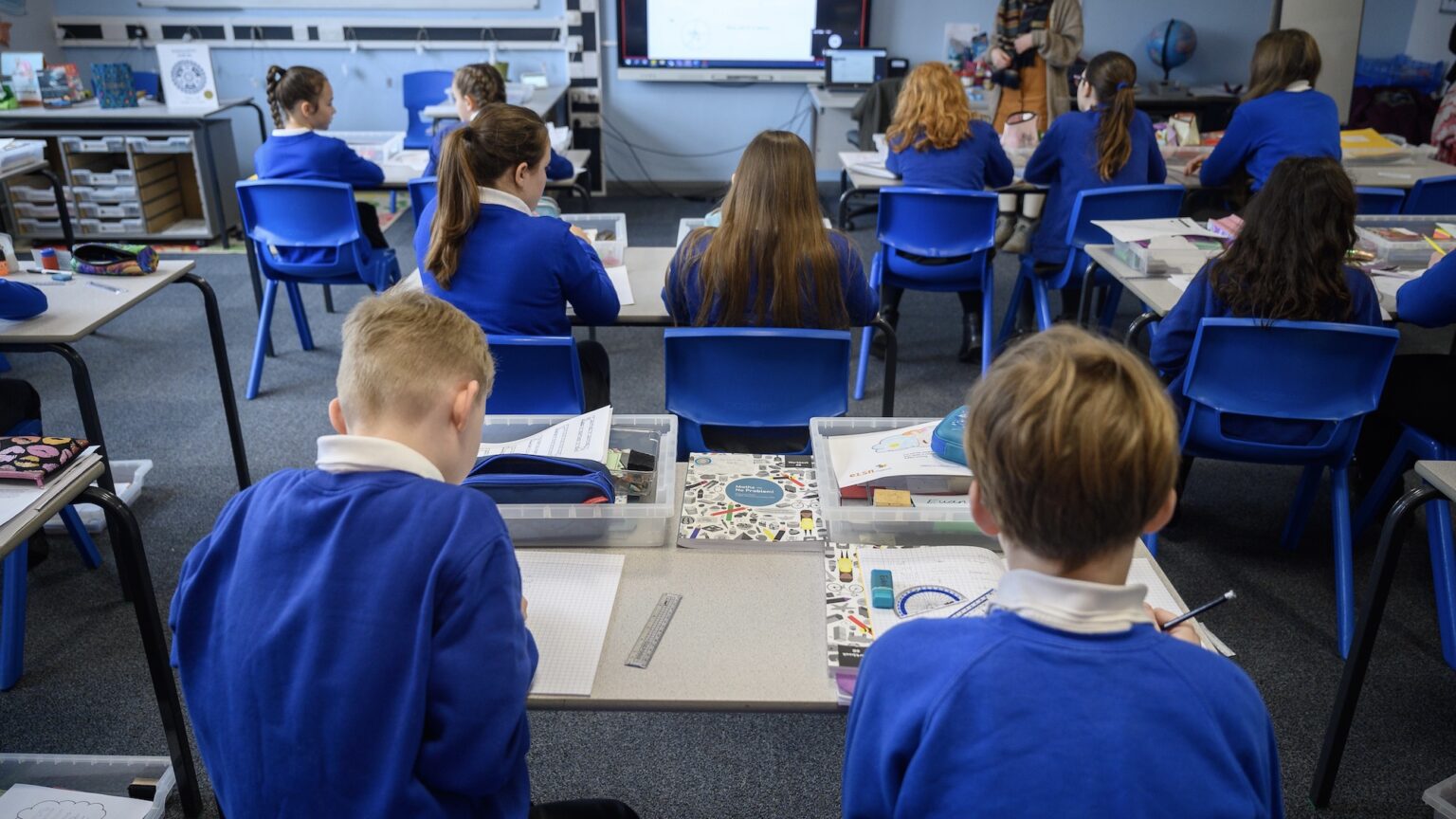 Many will have been shocked to see boys and male teachers turn up to Castleview Primary School in Edinburgh wearing skirts last Thursday. 'Boys as young as three will take part in the gesture in order to "promote equality"', reported the Daily Mail.
In truth, an initiative like 'Wear a Skirt to School Day' is a logical expression of the Scottish education system's embrace of trans dogma. This is spelled out at length in government guidance called Supporting Transgender Pupils In Schools . This 70-page document shows in detail how the Scottish state is promoting trans identity in schools, often behind the backs of parents.
Debate about gender self-identification is raging throughout society, but the Scottish government has taken a completely one-sided approach in its advice to schools. The Scottish authorities treat an individual's self-declared gender identity as an unquestionable fact – even when this identity is being voiced by very young children. From the state's perspective, if a young girl says she is a boy, then she is a boy.
The guidance states that 'responses to a transgender young person coming out can vary but the majority of parents and carers will want to do what is in the best interests of their child'. What is in the 'best interests of the child' has already been prejudged, based on the 'truth' of gender self-identification.
Much of the guidance is concerned with how schools should respond if parents are not on board with trans ideology. If parents question a child's chosen gender, they are told they could be putting his or her wellbeing at risk. The guidance even goes as far as to claim that children who do not get the support of their parents when changing their gender are far more likely to consider suicide. But the evidence used to back up this claim comes from an advocacy group in Canada, and is based on a self-selected sample of young people.
The Scottish guidance argues that if parents are not supportive of their child's gender identity, then they can be bypassed entirely. Children who 'come out' as trans at school are told they can keep it hidden from their parents, with the assistance of teachers and school authorities. For example, if a girl wants to transition without her parents knowing, rather than change her name officially on the school data system, she can simply have it changed unofficially. The guidance explains that 'schools can update the school records… using the box "Known As", which can be used to record other names a young person may use in school'. In other words, a daughter can change her identity behind the backs of her parents, and the new 'truth' that their daughter is now their son can be hidden from them.
Parents who seem to be unsupportive of their child's new identity, or who are concerned about the apparent rise in children seeking to transition, are painted as a potential problem to be managed. Teachers are advised that 'it is best to not share information with parents or carers without considering and respecting the young person's views'. Likewise, teachers are told that if a girl says that she is actually a boy, this change must not be shared with her parents if the child does not want it to happen.
Perhaps the clearest manifestation of trans ideology in the guidance is its advice to teachers that they must not say a child's new identity is 'just a phase'. Of course, for many children who identify as trans, changing gender is indeed a phase. It is possible that the child may be confused. They may have been influenced by their peers or by their engagement with trans social-media pages. They may also have been influenced by their school adopting a position in support of gender self-identification. Yet the Scottish government still views any assertion of gender identity as unquestionable.
Even Scottish primary schools have adopted these ideas wholesale. Primary teachers are encouraged to be 'alert to gender stereotypes'. That means 'ensuring learning options are gender neutral', 'using resources that challenge gender stereotypes', and 'participating in transgender commemorative days'. In Scotland, schoolchildren must be able to 'demonstrate an understanding of diversity in sexuality and gender identity'.
I recently received a text from a high-school teacher noting that the LGBT group of students in her school, aided by an LGBT teacher, 'is now agitating for all teachers' to declare their pronouns and for this 'to be part of school policy'.
Given the extent to which this state-sponsored trans activism permeates the education system, it is surely worth asking whether this is one of the causes of the anxiety and confusion children are apparently experiencing over their identities.
Yet parents who raise concerns about any of this will be fobbed off. The Scottish guidance says such parents may simply have 'inaccurate or incomplete information'. Where this is the case, staff are instructed to create situations in which the young person (and, one assumes, the truth-bearing teachers) 'have their views heard', helped by a 'support plan for the transgender young person'. This apparently creates a 'safe space for transgender young people to be themselves and have their identities respected'.
The end result of all this for parents is that they are treated as a potential threat to their own children. Indeed, the government believes that concerned parents will often need to be kept in the dark, in case their outlook and understanding does not comply with their new ideology.
This reality-denying dogma has no place in our schools.
Stuart Waiton is a lecturer at Abertay University.
Picture by: Getty.
To enquire about republishing spiked's content, a right to reply or to request a correction, please contact the managing editor, Viv Regan.