No, we should not bring back rationing
Joanna Lumley's mad intervention shows that patrician greens want us to make do with less.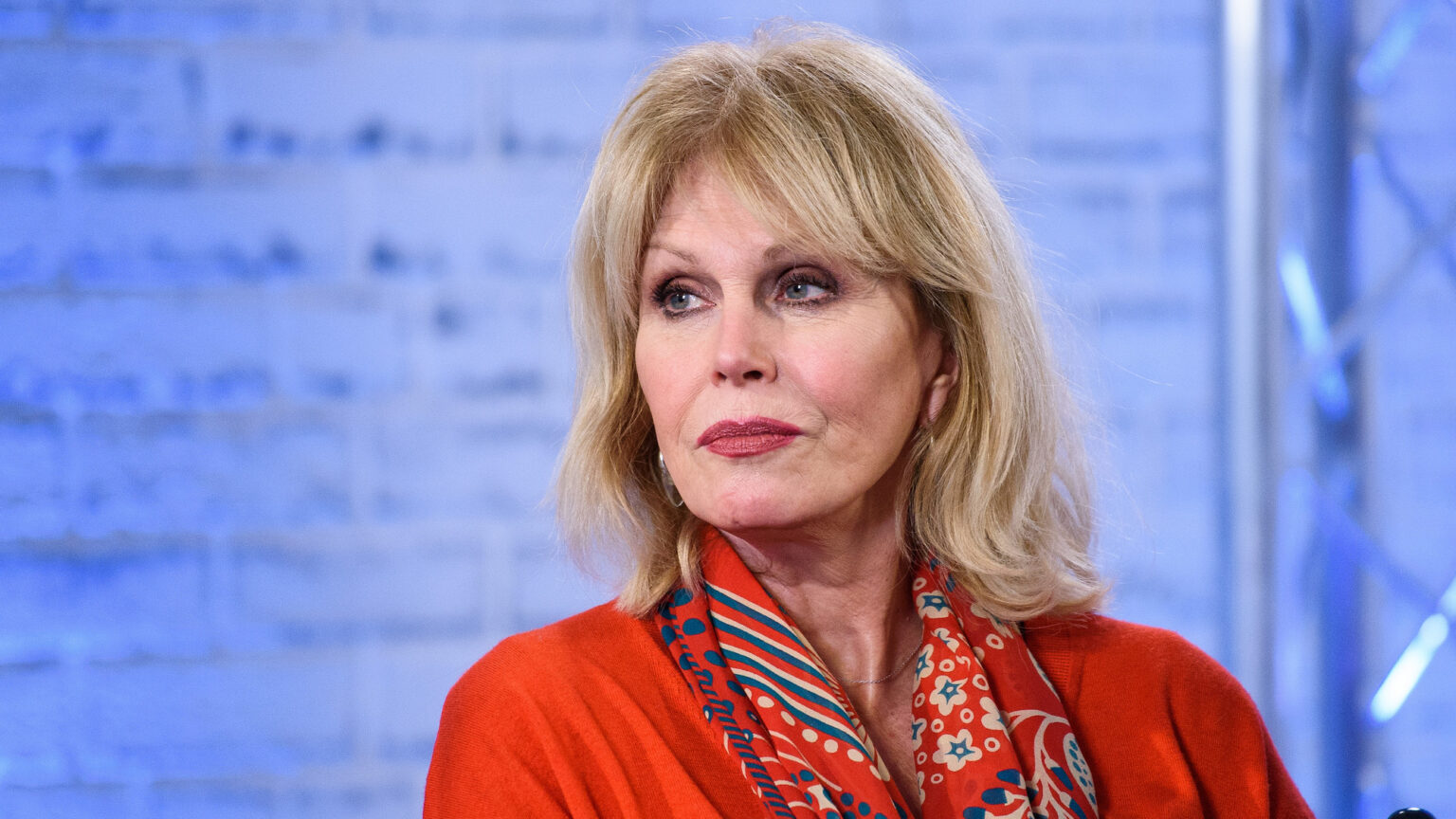 With COP26 just a few days away, environmentalists are ratcheting up their demands for eco-austerity. Actress Joanna Lumley has even suggested that rationing should be reintroduced to help the environment.
In an interview with the Radio Times, Lumley channelled the Blitz spirit. 'That was how the war was – stuff was rationed', she said, 'and at some stage I think we might have to go back to some kind of system of rationing'. She proposed that people be 'given a certain number of points and it's up to you how to spend them, whether it's buying a bottle of whisky or flying in an airplane'. She shared the same idea on BBC Breakfast, saying that we are now in 'another form of wartime' with regards to climate change.
These proposals are bonkers on a number of levels. We as a nation didn't choose to adopt rationing in the 1940s because it was deemed good for us or for the planet. We were forced to adopt it. Food imports were restricted thanks to packs of German U-boats sending ships to the bottom of the Atlantic. Britain limited what its citizens could consume in order to avoid being starved into submission.
But as daft as Lumley's invocation of wartime rationing may sound, her demand for us to make do with less is entirely in keeping with mainstream green thinking. In fact, 'make do with less' might as well be the motto of the entire environmentalist movement.
Take, for example, the Climate Change Committee, which advises the government on climate policy. It attacked ministers this week for failing to include reductions in road travel, flying and meat-eating in the government's recent Net Zero announcements. The committee has previously stated that the bulk of carbon-emissions reductions will have to come from 'behaviour change and individual choices' rather than from new green tech. This will require an 'attitudinal shift' among the public, it said. In other words, we must lower our expectations and accept a worse quality of life in order to lessen our impact on the natural world.
Despite the CCC's complaints, the government is already doing plenty to make things harder for ordinary people in the name of combating climate change. It plans to replace diesel and petrol cars with electric cars, and to replace gas boilers with unreliable heat pumps, even though the average household will struggle to afford the costs. Add to that soaring energy bills, which have been exacerbated by the UK's overreliance on unreliable renewable-energy sources like wind and solar, and it is clear that for the government it is climate first and the public second.
Almost every policy proposed by environmentalists is based on the idea that humans need to reduce their impact on the world. Even the idea of the 'carbon footprint' reflects this – measuring every human activity not by the good it does for us, but by the impact it has on the planet. Environmentalist ideology is all about limiting, reducing and shrinking the human footprint.
Environmentalists want to limit our perfectly natural desire to produce and consume. They call for self-flagellation and self-sacrifice in the face of climate change, instead of the innovation and growth that has helped humanity solve all manner of challenges throughout history.
We should reject their miserable vision of the future.
Paddy Hannam is editorial assistant at spiked. Follow him on Twitter: @paddyhannam.
To enquire about republishing spiked's content, a right to reply or to request a correction, please contact the managing editor, Viv Regan.