How environmentalism turned politics on its head
Boris Johnson is proudly promising to impoverish us all – and he wants the world to follow him.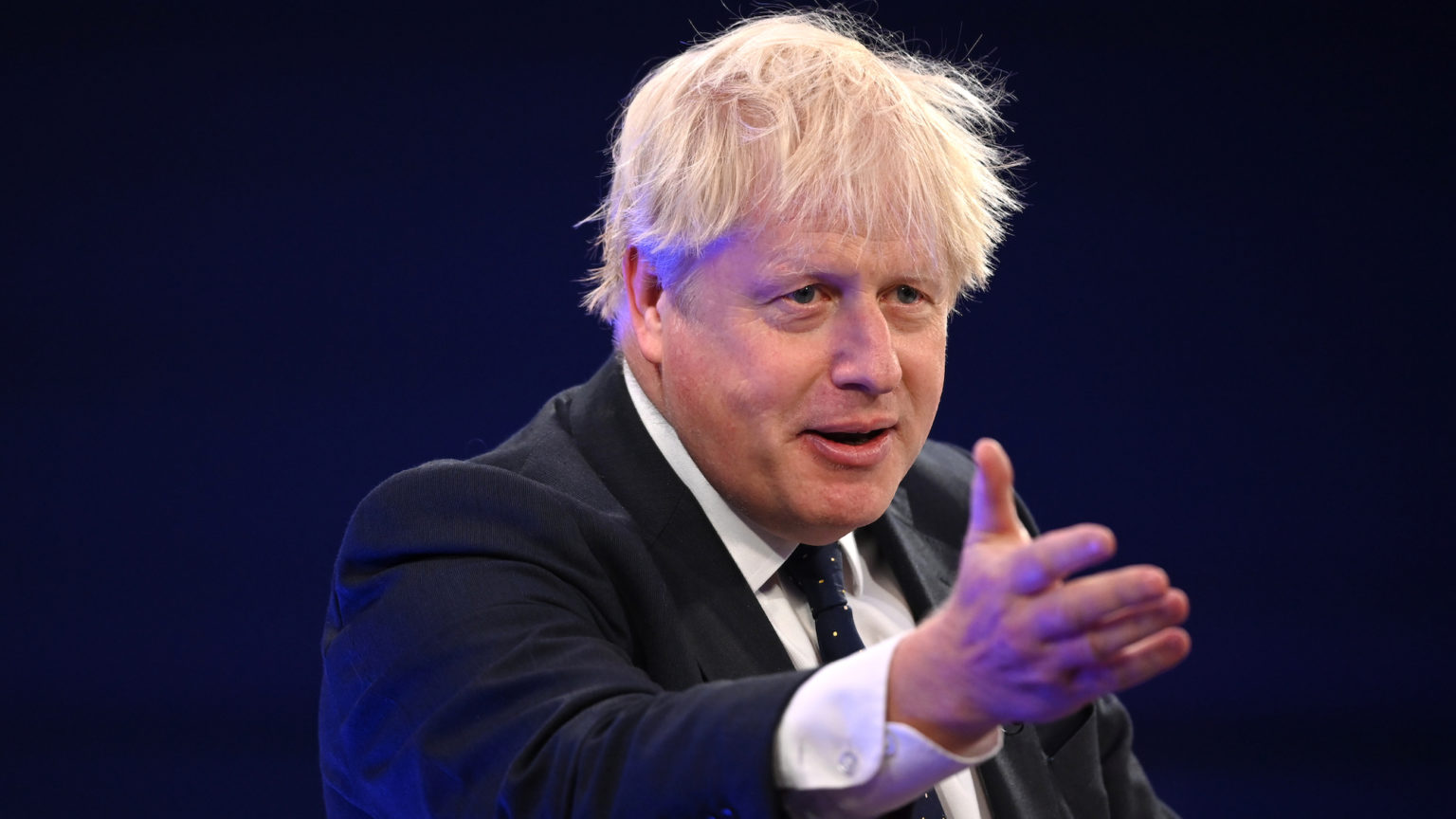 Politicians once promised to transform all our lives for the better. The great ideologies of left and right may have clashed fiercely over their visions for the future, but they at least shared the assumption that each new generation should be wealthier and have more opportunities than the last. Climate politics has turned all of this on its head.
Ahead of the COP26 climate summit in Glasgow, UK prime minister Boris Johnson has announced a series of measures to get the UK to Net Zero carbon emissions. These measures will impose considerable costs and hardships on the British people. They will hike the cost of living considerably, impede our ability to develop our economy and curb our personal freedoms.
Johnson's task in the next few weeks is to persuade the world that Britain will be a 'climate leader'. He hopes that by imposing sacrifices on the public, he will inspire other countries to adopt this miserabilist vision. After all, Britain accounts for just one per cent of global emissions. For Net Zero to make a real dent in CO2 levels, it will have to be adopted by the world's biggest powers – the US and China – and by countries that have not yet had the chance to develop properly. If the CCP decides it has to put the Chinese economy first to stay in power (it very recently paused its emissions-reduction drive for exactly this reason) or if America elects another Trump, who would rip up the accords unilaterally, then our national sacrifices will be rendered worthless.
As things stand, Britain is hardly a shining green model for the world. We are currently suffering from an acute energy crisis. And though this is a global crisis, and there are many freak factors outside the government's control, green politics has clearly made us more vulnerable to this shock. It is climate policy that has pushed us to embrace unreliable wind power. It was climate activists who pushed us to abandon fracking for shale gas and to shut down carbon-free nuclear plants. Successive governments have put green virtue-signalling over the boring but necessary task of securing reliable, cheap and growing supplies of energy.
All of this is before Net Zero has even started in earnest. The transition to a decarbonised economy is easily the largest governmental and societal project since the Second World War. Yet even its proponents are still not sure it will actually work.
Boris was at least a tiny bit honest on Monday when he said the UK was making a 'big bet' on wind power, hydrogen and carbon capture and storage (CCS) to get us to his promised land. He hopes that government action now will spur private-sector investment and technological advances in the near future. But it remains just that – a hope. CCS has never been tried at scale. To produce hydrogen without emitting carbon, we will have to rely on that CCS technology. And unless cheaper battery technology emerges, wind power will remain vulnerable to fluctuations in wind speeds, which might even slow down in future thanks to climate change. All in all, the International Energy Agency estimates that nearly half of global emissions reductions from energy production are likely to come from technologies 'still under development' – which is a nice way of saying technologies that are not yet proven to be viable.
This might be more acceptable if the government were committed to research and development, to straining every sinew to innovate new, exciting and more efficient technologies for powering the future. But public expenditure on R&D in energy is several times lower than it was at the tail end of the 1970s.
It would be tempting to put this mismatch between the rhetoric about a looming 'climate emergency' and spending on viable solutions down to political mismanagement or dishonesty. But that would be to miss a key ideological tenet of green politics. Climate advocates don't want us to expand or secure our energy supply – they want us to 'manage demand' for energy. This is a euphemism for using less energy, which in turn means producing less, consuming less, travelling less and enjoying a lower standard of living. In other words, the complete opposite of what politics in the democratic era has usually sought to achieve.
The Climate Change Committee, which advises the UK government on decarbonisation, says that an astonishing 62 per cent of emissions reductions should come not from new carbon-free energy infrastructure or production processes, but from 'behaviour change and individual choices'.
If you think that these will be freely made 'choices' then I have an offshore wind farm to sell you. Efficient and cheap methods of producing energy, heating our homes and moving around will be phased out, banned or taxed very heavily at the very least. Costlier methods will be encouraged or mandated.
What the CCC calls 'adopting low-carbon behaviours' includes a variety of cripplingly expensive purchases that most people simply do not have the spare cash for – from an electric car to a heat pump to insulation. The reduced quality of life this will inevitably entail 'will require an attitudinal shift', according to one of the CCC's leaders. 'Lower your expectations' is the message we are supposed to take from all this.
So far the government has avoided engaging honestly with the public, preferring to bluster about a 'green industrial revolution' and 'green jobs'. The prime minister's COP26 spokesperson implies that climate-friendly behaviour change means little more than not rinsing a plate before putting it in the dishwasher. Back in March, parliament's Public Accounts Committee noted that the 'government has not yet properly engaged with the public on the substantial behaviour changes that achieving Net Zero will require'.
Opinion polls show people are concerned about climate change. But the public has not come forward to ask for major lifestyle changes and nor has it been asked whether it wants them. 'For the overwhelming majority of people, climate change is a non-issue', bemoaned a major piece of research from the Green Alliance in 2018, a year before Net Zero became British policy.
Does the public have any voice in this? Serious democratic scrutiny of the Net Zero policy – let alone any opposition – is conspicuous by its absence. Our parliament committed the country to Net Zero without a vote after just 90 minutes of discussion. There is no mainstream party leader that has asked any searching questions of it. Labour's main complaint is that Johnson's plan, such as it is, does not go far or fast enough.
Here we see the norms of democratic politics turned on their head yet again. Instead of advocating for the people they are elected to represent, politicians see themselves as representing the interests of 'the planet'. And so even the most basic needs of their constituents – a warm house, money in their pocket, an affordable means of travel – come to be viewed as trivialities at best, or as selfish indulgences at worst.
The danger for our politicians is that when the cost of Net Zero really starts to bite, the public could quickly bring them crashing back down to Earth.
Fraser Myers is deputy editor at spiked and host of the spiked podcast. Follow him on Twitter: @FraserMyers.
Picture by: Getty.
To enquire about republishing spiked's content, a right to reply or to request a correction, please contact the managing editor, Viv Regan.