Hydrogen: don't believe the hype
Hydrogen is not as clean as it seems – and it won't fulfil our energy needs.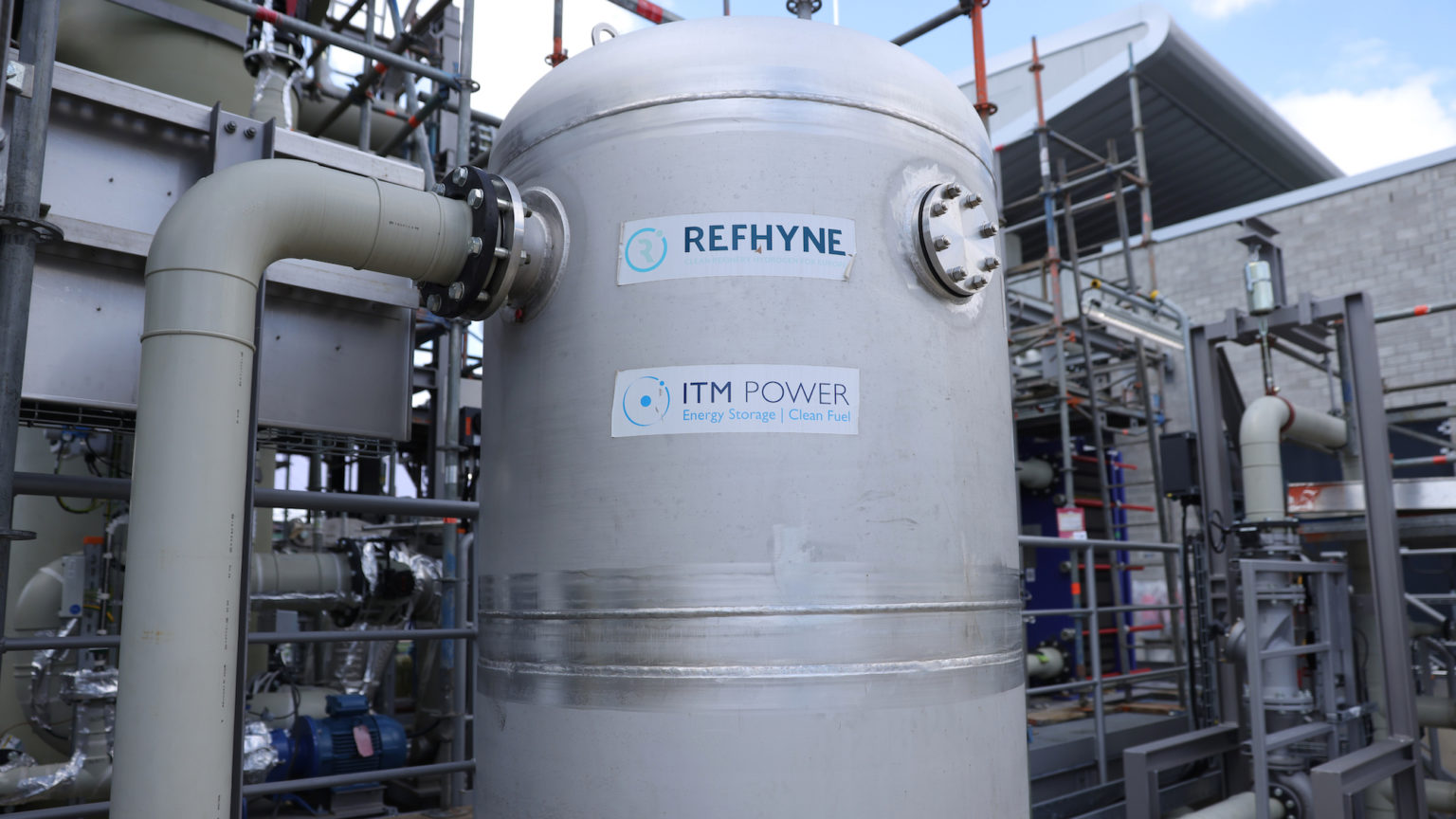 The roadblocks on the way to the UK government's 2050 Net Zero target are becoming ever more apparent. The plan to abandon domestic gas boilers, even though there is currently no viable alternative to them, is causing alarm on the Tory backbenches. The incoming ban on new petrol and diesel cars, even though electric cars are still expensive and we lack the electricity to power them, also leaves us hostages to fortune. And nobody has figured out what to do about other big emitters, like steel and cement production.
The launch of the government's hydrogen strategy is the latest attempt to answer some of these problems. Hydrogen is a fuel that seems super-clean because burning it doesn't emit CO2. With some tweaks, it could be used in much the same way as natural gas and oil. And it's super-abundant. More than two thirds of the world's surface is covered by water, so surely we can simply turn that into fuel by separating the H2 from the O?
The trouble is that hydrogen isn't the same as natural gas and oil. You can't just dig it up because it reacts with other elements, like oxygen, so easily. Hydrogen has to be produced – and that takes energy. You can split water molecules up, but this requires a lot of electricity. Granted, you could use spare electricity from renewables like wind and solar when it's not needed for the National Grid. But that would not provide nearly enough energy considering how much hydrogen we would need to produce to replace existing fuels.
The simplest and cheapest way to produce hydrogen is to mix methane with very hot steam. The trouble is that this process ends up making not just hydrogen but also, er, CO2 – the very thing we are trying to avoid by moving to hydrogen in the first place. So to make this process eco-friendly, future hydrogen plants will have to use carbon capture and storage (CCS) to trap the CO2 and store it underground. But no one has managed to do CCS on a large enough scale or for a low enough price. The government is betting the whole policy on something that might never happen.
Hydrogen keeps getting floated as the Next Big Thing and then getting quietly dropped. As well as requiring a lot of cash and energy to produce, it's an extremely volatile gas that has a bad habit of exploding if things go wrong. Every few years, a government is persuaded to stick a few hundred million quid into the idea, only to find out it's pretty much a non-starter.
Even when you look past the problems of producing hydrogen, actually using it is expensive. Tokyo introduced a fleet of buses for the Olympics powered by hydrogen fuel cells. As a report in the Financial Times notes: 'A fuel-cell bus from Toyota costs ¥100million ($900,000) for a six-year lease. A diesel bus costs ¥24million ($220,000) and has a useful life of 15 years.' The buses are also more expensive to run, with fuel costs two-and-a-half times higher than that of diesel buses. Hydrogen-powered cars have the same problems. In terms of costs, even battery-powered electric vehicles look good in comparison. No wonder that most car manufacturers prefer them.
Hydrogen power is only being pursued again because of the government's ridiculous Net Zero target. At first glance, hydrogen seems like a get-out-of-jail-free card. It's zero-carbon (if you ignore actually making the stuff) and it has most of the convenience of fossil fuels. Everybody's happy, right? Crikey, even Jeremy Clarkson likes hydrogen cars. But the reality is that hydrogen doesn't really solve any of the big problems. The hydrogen economy is like one of those old castles in rural Scotland that costs the same as a one-bed flat in London. It looks amazing until you realise what a money pit it would be if you wanted to turn it into a viable home.
The government's hydrogen strategy is another desperate attempt at making its crazy Net Zero target make sense. If we really do pursue that target, we will end up having to make do with less – with limited travel, worse heating and higher prices. Given that fast-developing economies like China and India are not going to give up on fossil fuels anytime soon, the UK's Net Zero strategy is just a way for well-off politicians and campaigners to salve their consciences.
The hydrogen hype is another displacement activity to avoid having an honest debate about our irrational climate-change policies. It deserves to go down like the Hindenburg.
Rob Lyons is a spiked columnist.
To enquire about republishing spiked's content, a right to reply or to request a correction, please contact the managing editor, Viv Regan.