Will parliamentary democracy survive Covid?
The government's 'Plan B' for winter shows it is reluctant to give up its emergency powers.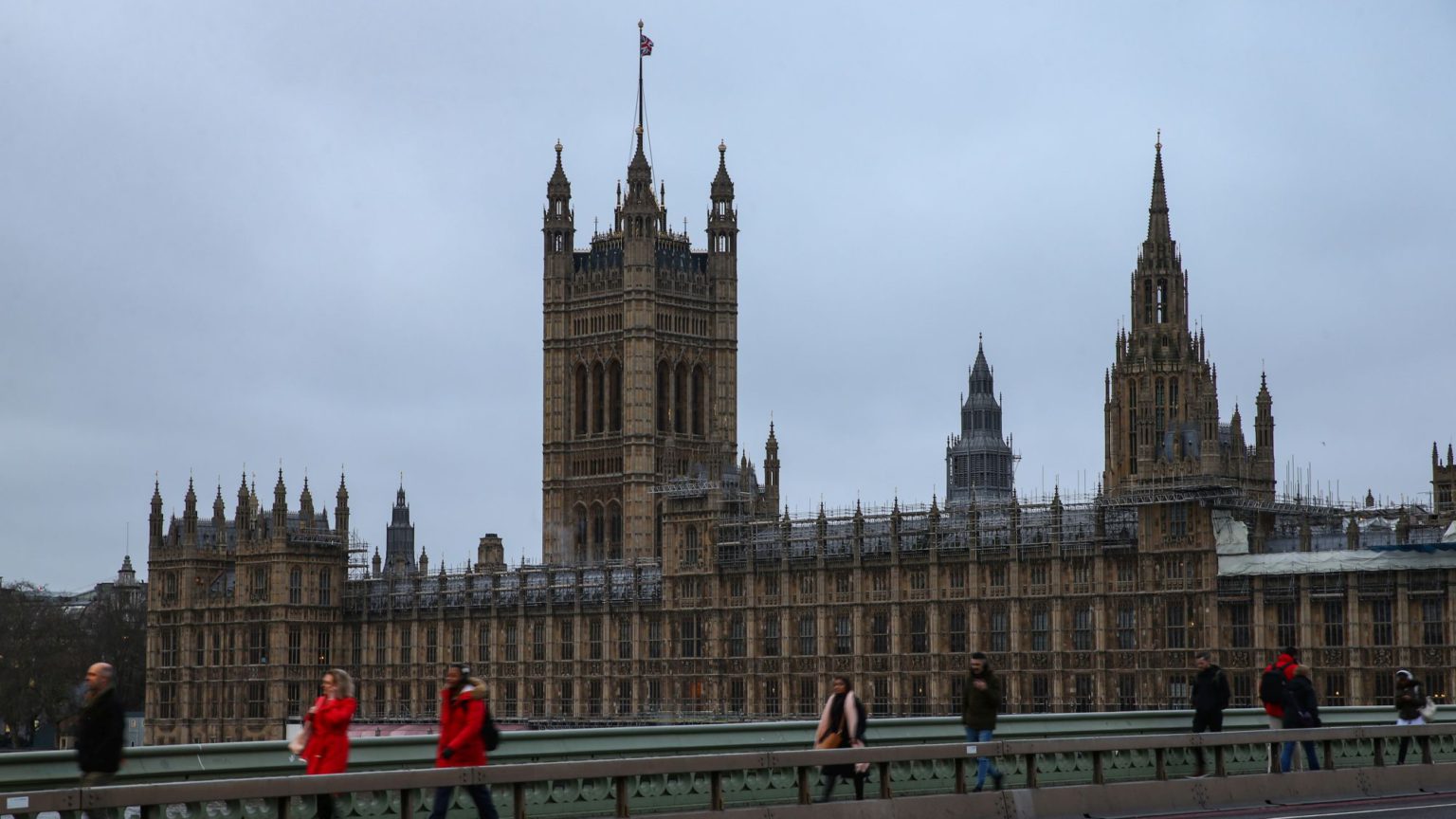 Whisper it, but the Covid crisis seems to be over in Britain. The doomsday scenarios of surging hospital admissions have once again failed to materialise. You need only take a walk around your local shopping centre to see that the overwhelming preference of the population – except in certain sections of the haute bourgeoisie – is for a return to normal.
What's more, the UK has somehow emerged from the dark tunnel of lockdown to find most of our civil liberties restored. It's a different story across much of the developed world. In much of Europe, vaccine passports are required merely to go about your daily business. In the US, bitter feuding about how best to manage the virus has become swept up, like everything, into the culture wars. And in Australia, riot police are fighting street battles with protesters.
In the UK, meanwhile, the only major source of controversy seems to be whether or not members of the England football squad should be vaccinated. But our apparent good luck should not lull us into thinking that the world of 2021 is the same as that of 2019. The relationship between citizens and the state changed fundamentally in 2020. While daily life now feels very close to what it was like before Covid hit, the power of the executive branch of government has expanded enormously. Worse still, ministers, as you would expect, seem predisposed to use that power. This should worry anybody who values living in a parliamentary democracy.
This problem could soon become apparent if the government ever turns to its 'Plan B' for the winter. The plan is reserved in case the NHS comes under 'unsustainable pressure'. It includes the introduction of mandatory vaccine passports in certain settings.
Vaccine passports would take society in a radical new direction. In normal times, you would only expect a change of this magnitude to be implemented through an act of parliament so it can be deliberated over, amended and voted on by MPs and peers. This is what living in a parliamentary democracy means. Laws are not supposed to be made simply by government edict, but by parliament.
But the government's winter plan makes no mention of primary legislation. Instead, the government would implement the plan – including vaccine passports – by 'making regulations' under the Public Health Act 1984. The government says it will 'seek to provide a vote in parliament' before any regulations come into force, where time allows. But it is under no obligation to do so for the first 28 days of a new policy. Put simply, this means health secretary Sajid Javid, with the stroke of his pen, could transform England from a free society into a 'papers, please' society.
Our leaders have become all too accustomed to exercising power in this way since March 2020. Throughout much of the crisis, former health secretary Matt Hancock was able to make laws on the hoof. Perhaps most infamously, Hancock made it a criminal offence to 'mingle', via a set of regulations created and passed into law in just two days in September 2020.
Ministers have been egged on in this by the media class. During the pandemic, mainstream journalists failed to hold the powerful to account and instead focused on making sure that power was exercised to their preferred ends. In March and April 2020, and again in January 2021, it felt like the law in this country was being made by government ministers and the prime minister when they turned up on TV to make off-the-cuff announcements. Schools were closed to most pupils in England and Wales on 19 March 2020 not through primary legislation or even secondary legislation, but simply by Boris Johnson announcing it on the telly. No journalist at the time stopped to ask the simple question: on what legal authority is the prime minister doing this?
This was only one example among many. I shudder to recall the 'substantial meal' debacle, in which we were subjected to the bizarre spectacle of ministers squabbling over the legal position on scotch eggs on TV and radio. Or what about the time Matt Hancock passed comment on whether two women in Derbyshire ought to be prosecuted for daring to go for a freezing-cold walk around a duck pond?
As the Covid crisis winds down, we must put a stop to this new-found enthusiasm for government by edict. As well as returning to normal in pubs, schools and shopping centres, we must also go back to what ought to be constitutionally normal in law and politics. Laws are meant to be made by our elected representatives in parliament – not at the stroke of a minister's pen. We cannot forget that.
David McGrogan is an associate professor of law at Northumbria Law School.
To enquire about republishing spiked's content, a right to reply or to request a correction, please contact the managing editor, Viv Regan.