The dangerous dumbing down of freedom
Right-wing culture warriors have equated freedom with vaccine refusal. They are a menace to health and to liberty.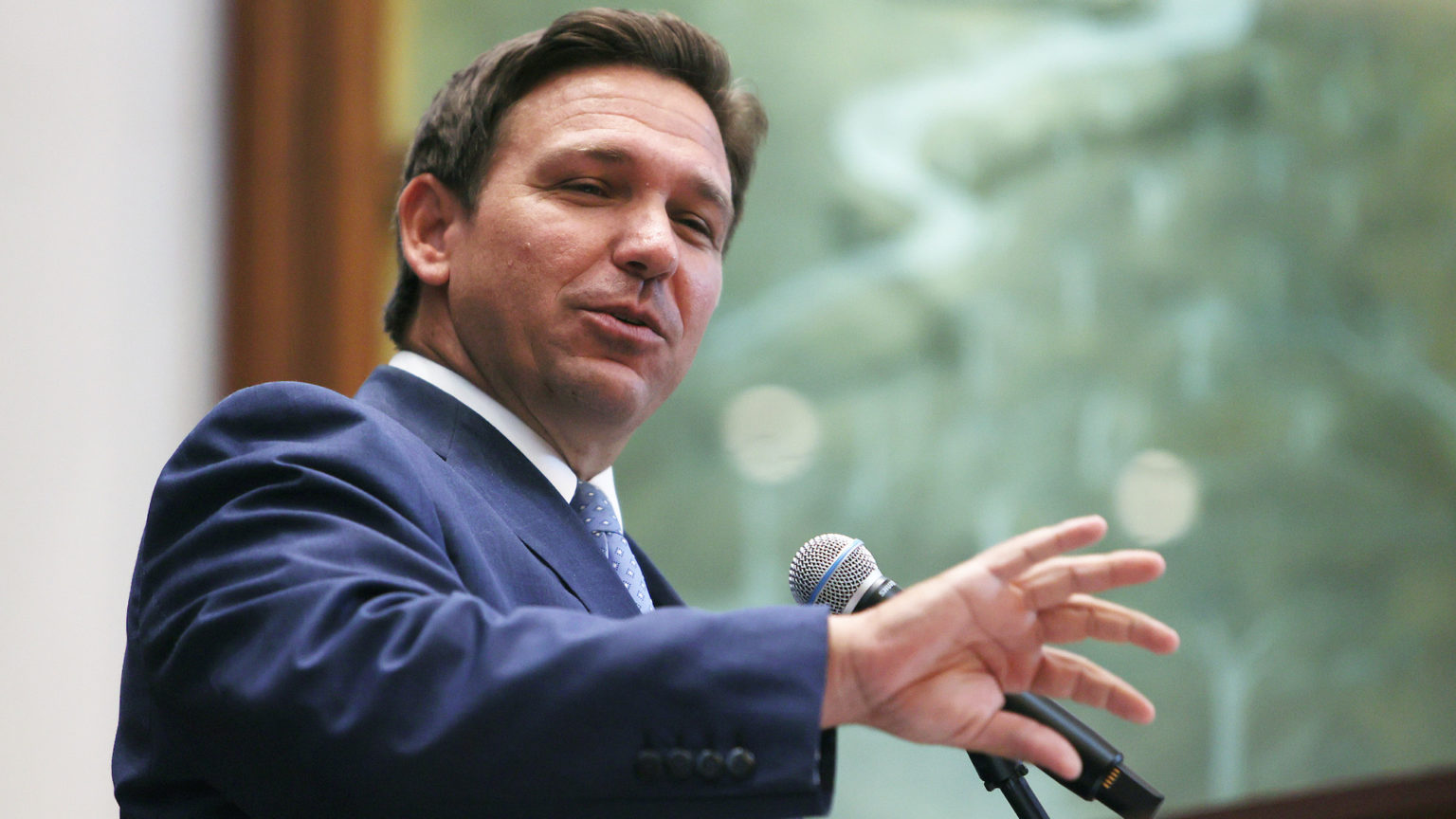 Too bad there's no vaccine for stupid. How else might we treat people who refuse Covid vaccines and ingest ivermectin – a drug used to deworm livestock – instead? Yes, I'm talking down to them. Mea culpa. But let's not pretend we can talk up to people who are marinating in ignorance and are so utterly devoid of common sense.
'Please don't do that', Mississippi's state health officer pleaded, as a surge in Covid cases sparked the increased use of ivermectin in a state with a vaccination rate of just 36 per cent. Mississippi reported 5,000 new Covid cases last week and a high rate of infection among children and teens.
Across the US, modellers tell us we can expect over 150,000 additional deaths in the next four or five months as the Delta variant rages. This is especially a problem in south-eastern states with low vaccination rates. These are led by self-proclaimed right-to-life governors, like Florida's Ron DeSantis, who now effectively espouse a right to die. These born-again advocates of freedom and bodily autonomy, who advocate abolishing abortion rights and mandating full-term pregnancies, are vehemently opposed to Covid vaccine mandates (while generally remaining silent about past vaccine mandates for smallpox and other diseases).
They oppose mask mandates with equal ferocity, even when imposed by private businesses, whose rights to choose their customers Republicans have long supported. Florists, photographers and bakers, for example, should have the right not to service same-sex weddings, they insist (and in most cases I agree). But they also insist that businesses should have no comparable right to turn away the unmasked or unvaccinated (I disagree).
Mask mandates represent 'medical authoritarianism', DeSantis has declared. He has hysterically called them 'the most significant threat to freedom in my lifetime. Certainly since the Berlin Wall.' Reasonable people may disagree about the utility of government-imposed mask mandates – I think they generate a backlash that does more harm than good. But reasonable people know the difference between trivial and existential threats to individual freedom. DeSantis admits no difference. If you gave him the choice of being subject to an indoor mask mandate during a raging pandemic or being trapped in East Germany in 1980, subject to summary imprisonment and the Stasi's ubiquitous surveillance, he would refuse to recognise the lesser evil.
This is what happens to people – and political parties – when they abandon any and all principles for the unmitigated pursuit of power. They stop making sense. They issue orders barring local school districts from enacting mask mandates for unvaccinated children (although they generally support local control of schools), while assuming the authority and expertise to dictate other medical procedures. Just like the governor of Florida, governor of Texas Greg Abbott has been battling school officials and parents over the alleged medical authoritarianism of mask mandates, while in Texas (where the virus is also out of control) it is a crime for doctors to perform a safe, common abortion procedure during a woman's second trimester.
Right-wing politicians like the Florida and Texas governors talk incessantly and nonsensically about freedom. Following in Donald Trump's wake, they are helping to shape a political culture in which freedom is just another word for 'owning the libs'. These ersatz freedom fighters acknowledge the benefits of vaccines, while encouraging vaccine resistance by equating vaccine refusal with freedom from public-health mandates, or even freedom from mere recommendations. Then they remain silent while quacks spread misinformation about the benefits of taking horse medicines or ingesting bleach, among other insane, imaginary cures. They support bodily autonomy when it advances right-wing culture-war victories and oppose it when it threatens culture-war defeats, without regard for either public health or individual liberty. They treat their constituents with contempt.
DeSantis is not stupid. I doubt he believes his own rhetoric. He most likely knows that temporary and often unenforced mask requirements in America today are preferable to life in what was once the totalitarian East German state. But he exploits and encourages what he apparently presumes is the stupidity of his base. Who is talking down to whom?
Wendy Kaminer is an author, a lawyer and a former national board member of the American Civil Liberties Union.
To enquire about republishing spiked's content, a right to reply or to request a correction, please contact the managing editor, Viv Regan.