Why is Piers Morgan catnip to culture warriors?
The obsession with denouncing him at every opportunity reveals a disturbed and anxious national psyche.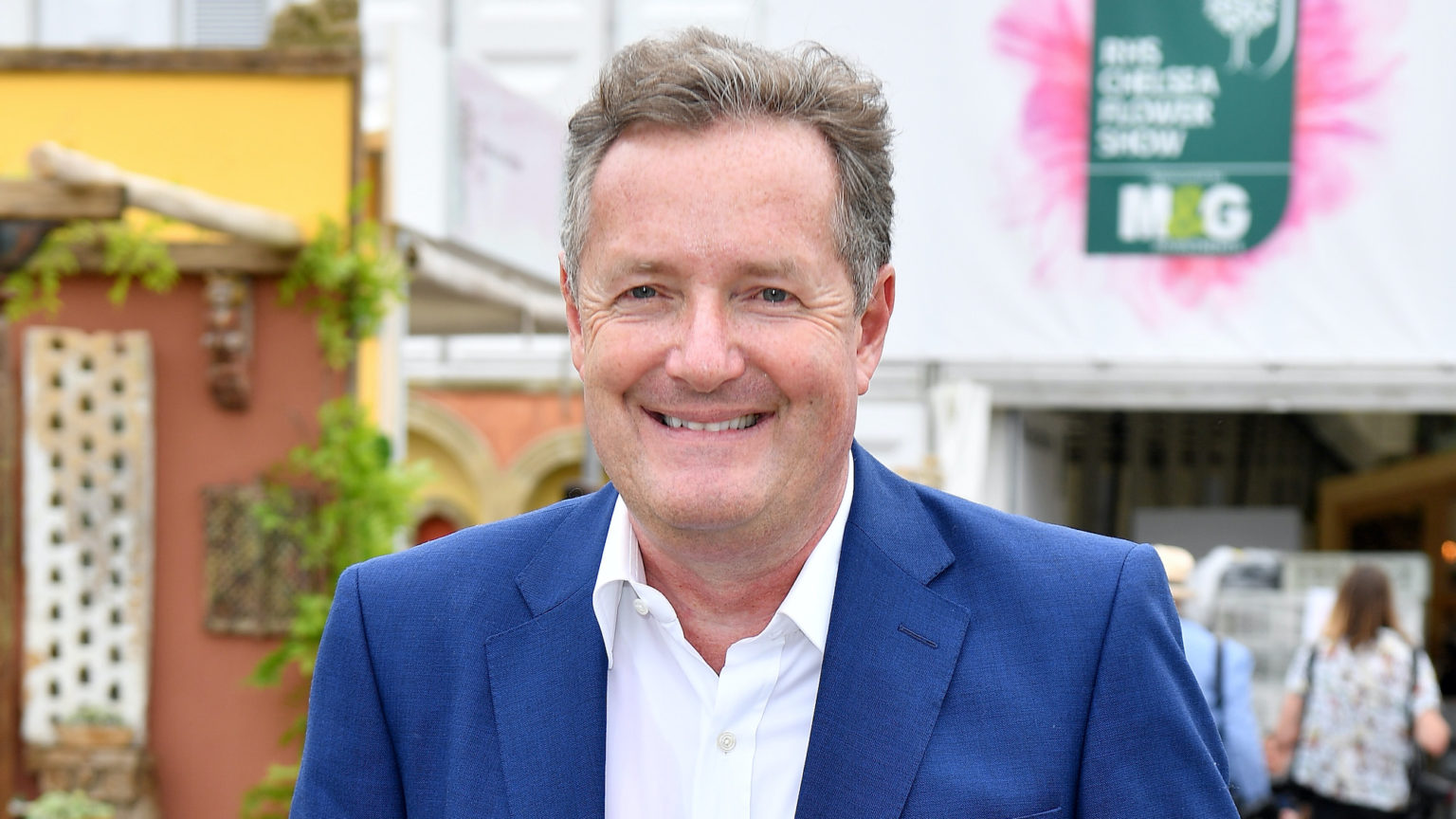 A British woman – and a very young British woman, at that – has won a Grand Slam tennis title, the first to do so in many years.
She awoke the next morning to find herself changed into a hurtling projectile, the latest top-spun Spheroid of Interest to be thwacked back and forth, from baseline to baseline, across the net of neutrality, on every court in the land – another proxy for the Cold War de nos jours, the only war that really matters, The Endless F****** C****** W***.
Emma Raducanu has already made all kinds of history, and her legend will last long after the chalk dust has settled. Her name will be engraved on silverware and painted in gold leaf on quiet wood-panelled halls, where furious wiki editors can't get at her. But for now, as someone on Twitter sort of said, it doesn't matter what game you win or lose, you end up a political football.
Furthermore, like any storyline worth disentangling now, Emma is among other things, intersectional. First, there is the question of her race and nationhood.
According to Sadiq Khan, Emma Raducanu's story is 'London's story' – because she is an immigrant, from Canada, 'who moved to London at two years old'.
I can't help thinking that, at that age, the passive voice is probably justified, demanded even. Then again, saying she was moved here does make her sound a bit like a tank battalion, or the Winter Olympics after a scandal, or the HQ of a tax-minimising tech giant. So, I see Khan's dilemma.
Still, I suspect the culture shock she had to overcome at that age was relatively minor. Slightly less visible outdoor exhalation plumes? Adapting to Cow and Gate pre-chewed mush from whatever is Canada's equivalent? (Moose and Sty? Beaver and Dam?) Decent beer? That's about it.
However, not only is Emma an import, she is also a hybrid, a delicate blend of Chinese and Romanian genes. Thus she is, it seems, kryptonite to racists. And despite her family arriving through entirely legal channels and procedures, she single-handedly, or perhaps double-backhandedly, demolishes every objection raised against, well, everything, from unchecked, undocumented immigration to the very concept of borders at all. In the wake of Emma's example, the only passports that are morally supportable now are… but no, let's not go there, not today.
Khan, then, is voicing the Pro-GloBo position. Racists, on the other hand, insist that her victory has nothing to do with race, just like racists always do, the cunning swines. Hers was, they sighed, best understood simply as a cheerful, uplifting story of youthful guts, talent and application, not to mention admirable self-mastery. Of overcoming stiff opposition, on and off court, and punching through, etc etc. The sort of story that no doubt used to grace the pages of whatever they had for Hotspur and Bunty in Canada, Romania and China back in the day.
This ongoing grumble, however, intersects with the even more promising little war between healthy, clean-limbed young women and podgy, florid-cheeked, middle-aged know-it-all men, represented as ever by Piers Morgan.
Morgan had leapt – well, heaved himself, let's say – to John McEnroe's defence, when the latter had fulfilled what many neutral observers regarded as his job description, and given an opinion on the BBC. Watching Raducanu withdrawing after appearing to choke during a big match in a previous tournament, McEnroe wondered aloud why that might be. Probably nerves, he said. She'll want to get a handle on that. Shame.
'It's a shame. I feel bad for Emma. It appears like it just got too much, which is understandable', he told the BBC.
Bloody fascist.
As spats go this was pretty mild, of course, until Goosey Morgan started strutting up and down, honking his opinions. Suddenly, the whole farmyard was astir.
Morgan is catnip to culture warriors. Denouncing Piers Morgan has become part of the mental hygiene not just of the left, but of anyone who wants to be considered part of decent society at all. This suggests to me a deeply disturbed, uncertain and anxious national psyche. It's like someone in their forties still acting out in the hope of 'showing' their dad. I mean, I've tried denouncing Morgan. It was all right. I might do it again. But I really don't see what all the fuss is about.
There are those who don't think that he really believes in the nonsense he spouts, that it's all done for clicks. But this, I think, is wishful thinking, or possibly something more sinister. Opinions like 'Emma has the potential to go all the way, but if she continues to withdraw when the heat is on, and prioritise her mental health over the chance of victory, there will always be someone out there who is willing to do what it takes to win', are not shallow clickbait, they are Good Old Fashioned British Common Sense.
They might very well be wrong, perhaps disastrously wrong. But they are shared by many millions of Britons, including, I am willing to bet, Young Britons of Colour. The success of the movement to ease Morgan out of the Overton window of Acceptable Witless Banality and into Unacceptable Witless Provocation, has left them unable to admit that fact, or at least without the familiar hardworking prefix, 'I am not fan of… [X]… but…'.
Besides, it does seem to escape a huge number of those on Twitter that you can choose who to listen to, share and engage with. Piers Morgan isn't like the U2 album that your iPhone arrived pre-uploaded with. You have to literally decide to follow him. Doing so has a lot more in common with attending Airstrip One's Two Minutes Hate, I suspect, than it does any notion of taking the fight to the patriarchy. Still, it takes all sorts.
FWIW, I don't think Emma will be troubled by all this. I doubt very much she knows who Piers Morgan is, let alone being tempted to seek out his advice either way. She gives every impression of having mastered not only her own nerves, but also Mandarin, maths and economics, all of which I believe are spoken fluently in her own home. The garbled patois, crude gestures and half remembered taboos of the culture wars will be of no great interest to her.
Nor, I think, will she make a very useful weapon for those who want to repurpose her. Apart from anything else, tennis doesn't really engage the nation qua nation the way football does. Not only does it only really grab people's attention for 1/25th of the year, the vast majority of us like watching players of elegance, skill and class, regardless of their national affiliation. If I sit down to watch two players I have never heard of, I always know with iron certainty who I want to win before the end of the first set. It never occurs to me to want to know which country they represent. I have so little emotional investment in Switzerland either way it's almost funny, but tennis is a match between individuals and, frankly, I always preferred Roger Federer to Andy Murray, and both of them to Tim Henman. I might be odd in this, but not I think as odd as all that.
Still, that won't stop them trying. I still think often of this tweet, perhaps the single most extraordinary leap into the fourth dimension of logic I have ever seen in a single line:
'Serena Williams won a grand slam while she was pregnant so every man should probably shut up about everything forever.'
@TravonFree
That got a quarter of a million likes.
My reply, pointing out that if it meant anything, which I doubt, it meant that women should stop banging on about being pregnant as if it was any big deal, got 30. Maybe there's legs in this culture-wars lark after all.
Simon Evans is a stand-up comedian. He is currently on tour with his show, Work of the Devil. You can buy tickets here.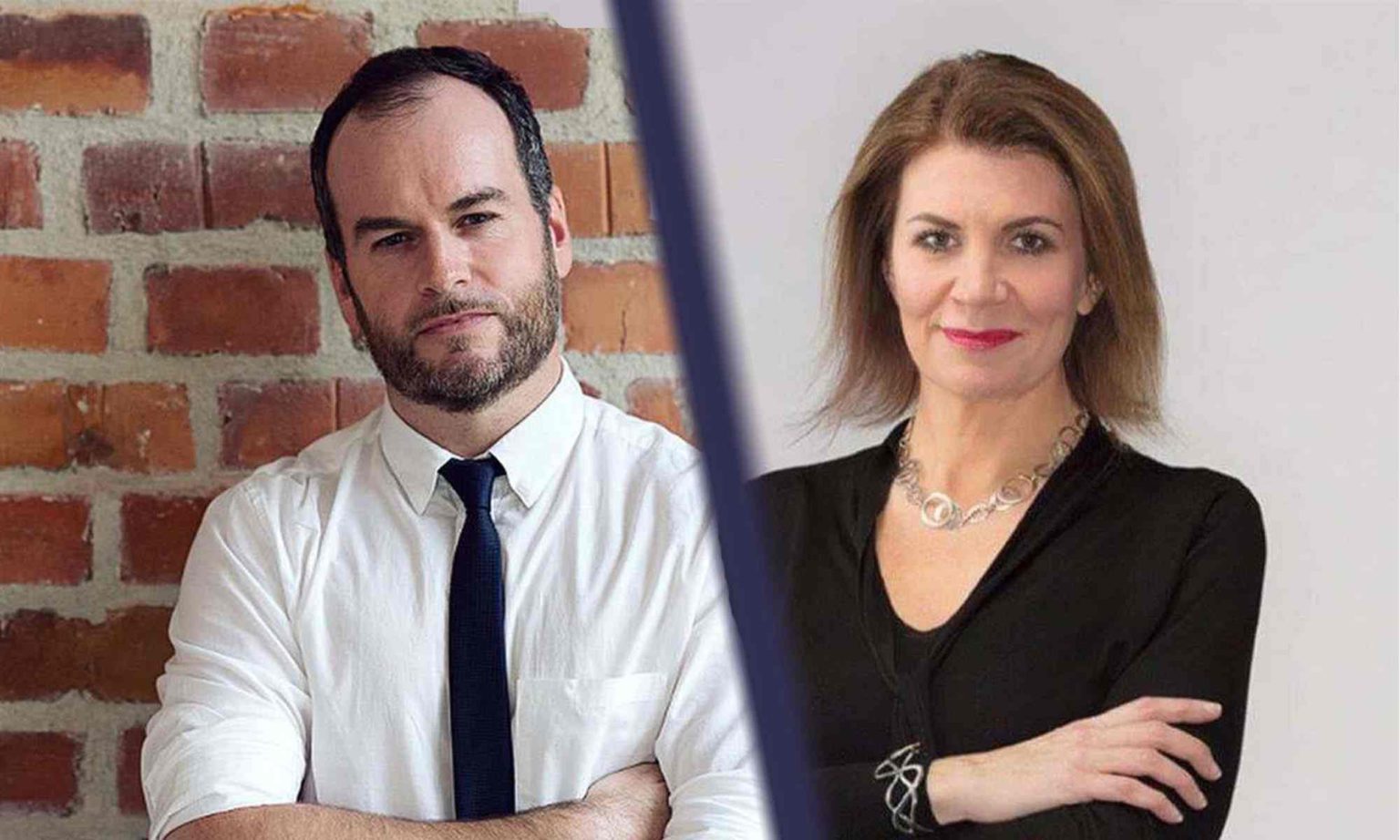 A world gone mad – with Brendan O'Neill and Julia Hartley-Brewer
ZOOM EVENT
Wednesday 22 September – 7pm to 8pm
Tickets are £5, but spiked supporters get in for free.
To enquire about republishing spiked's content, a right to reply or to request a correction, please contact the managing editor, Viv Regan.