The war on working-class gamblers
No, people aren't being manipulated by evil betting companies.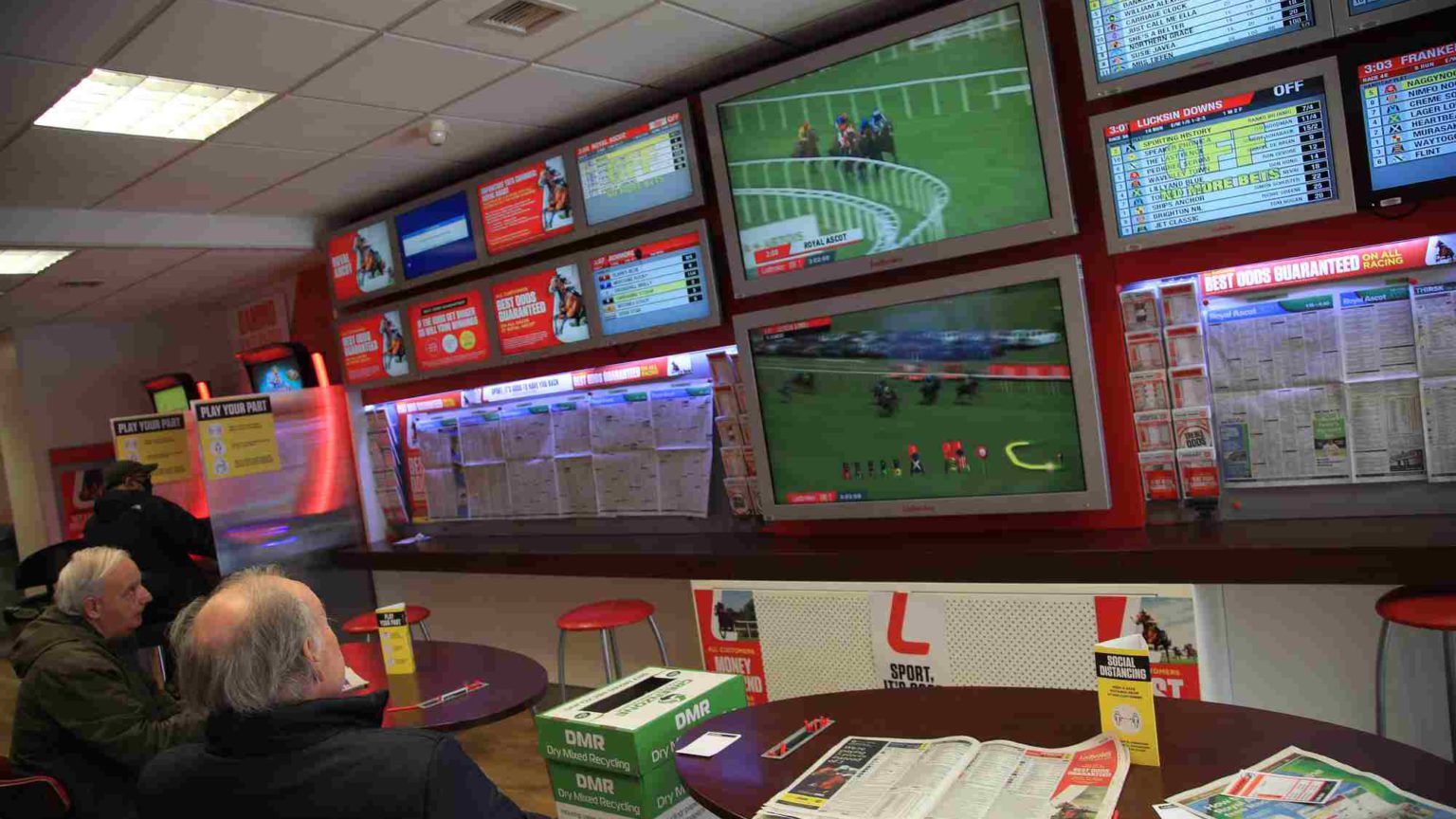 'Poorer UK towns found to have the most betting shops', ran a BBC News headline on Monday. The piece was summarising one of the findings of a new study from Bristol University. In response, anti-gambling campaigners voiced some of their usual platitudes, and revealed some of their usual prejudices, too.
They were 'shocking figures', said Henrietta Bowden-Jones, director of the National Problem Gambling Clinic. She was very troubled by there being 'double the amount of gambling premises than food shops in deprived areas'. Carolyn Harris, Labour MP and chair of the All-Party Parliamentary Group on Gambling-Related Harm, said that the report revealed 'the truth' – that 'Big Gambling' targets 'those communities [that] can least afford to gamble'.
Similarly, a Guardian editorial said that the report showed 'the extent to which poorer people and communities are disproportionately targeted by the industry'.
Anti-gambling campaigners were all in agreement. One said that 'predatory gambling companies target the poor and the young'. Another asserted that betting shops are 'strategically placed'. 'It is no coincidence', he argued, 'that they have these outlets in the poorer areas of the UK'.
The publication of the report led to numerous media appearances by professionals, campaigners and support groups. Pretty much all of their attention was on the finding that 21 per cent of gambling premises are in the most deprived areas, and just two per cent are in the least deprived areas. There wasn't much interest in what any of this might mean for local authorities, gambling-treatment services, gambling operators or for our high streets post-Covid.
All of this exposes a key problem with the current debate on gambling. These campaigners present people who live in deprived areas as entirely passive – as victims of gambling operators who supposedly 'prey' on them. In truth, these campaigners just want to protect working-class people from themselves.
Protecting the working class is noble if it means supporting collective action against business closures, job losses or zero-hours contracts. But here the argument is that bookies are setting up in deprived areas because the working classes are, for whatever reason, believed to be more easily tempted. This paternalistic view is similar to the attitude of Victorian-era temperance movements.
Some commentators clearly just have a problem with betting – in particular, betting in working-class communities.
In reality, betting shops have been in decline for many years. The past 18 months of Covid restrictions will likely accelerate that decline. But some activists and commentators cannot resist any opportunity to have a pop at gambling. After all, complaining about betting shops is far easier than getting to grips with some of the real problems our high streets face.
The government is currently considering what to include in its upcoming white paper on gambling, so it is particularly important that we stop misrepresenting gamblers. This view of working-class people as passive and in need of constant paternalistic oversight has got to be challenged.
To enquire about republishing spiked's content, a right to reply or to request a correction, please contact the managing editor, Viv Regan.