What about Covid in hospitals?
Yet again, we are failing to protect the most vulnerable.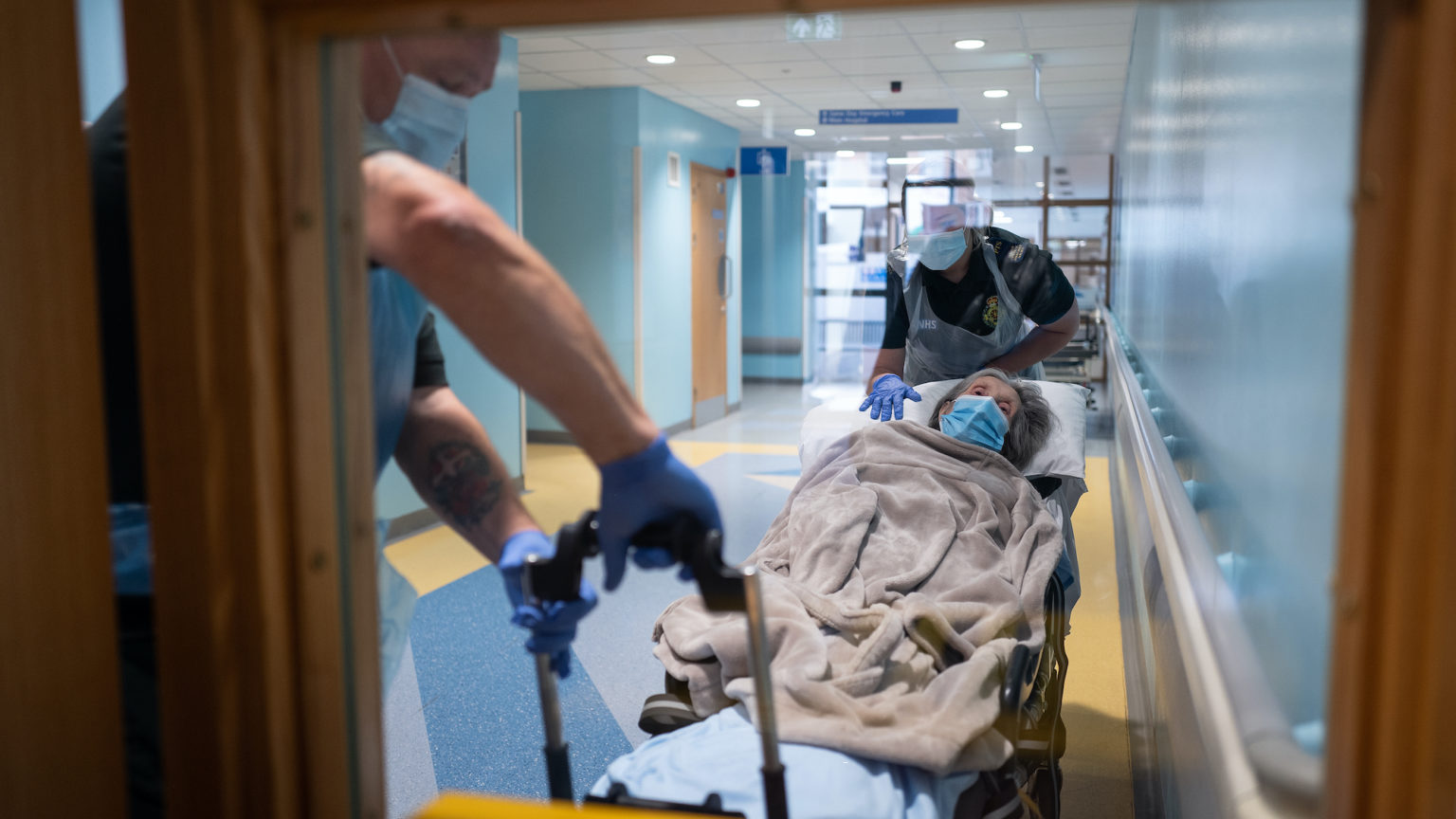 The Covid data are looking good. Case numbers have declined every day for the past seven days, and the vaccine rollout has drastically weakened the link between infections and hospitalisations.
But some statistics tell a less happy tale. Data leaked to the Telegraph show that only 44 per cent of people classified as being hospitalised with Covid last Thursday had tested positive by the time of admission. In other words, more than half tested positive after going into hospital, some of them for causes unrelated to Covid. This suggests that significant numbers are catching Covid in hospital.
We must not overstate the case. Of those who had not tested positive before admission, most tested positive within two days. Some of them will have undoubtedly caught the virus before entering hospital and will have been admitted for their Covid symptoms, only to test positive later.
But we have known for some time that hospital-acquired infections are a serious problem. The NHS estimated that between early August 2020 and late March 2021, over 40,000 people probably caught the virus while in hospital. One study found that between March 2020 and January 2021 in Scotland, around 30 per cent of cases where people died or had severe illness from Covid could be linked to hospitals.
Covid is a highly transmissible virus and it is impossible to prevent its spread entirely. But it is clear that more needs to be done to get a handle on infections in hospitals. Like care homes, hospitals tend to be full of clinically vulnerable people. They are the last places in which we want the virus to spread.
There are things that the NHS and the government could try to limit the spread. For example, epidemiologists Carl Heneghan and Tom Jefferson have previously proposed designating certain hospitals as so-called fever hospitals – specialist hospitals for infectious diseases. This would take Covid patients away from other hospitals, which could then focus on tackling the enormous backlog of non-Covid patients in relative safety. The largely unused Nightingale hospitals seem like ideal candidates for Covid treatment centres.
Yet despite this alarming problem of hospital-acquired infections, most of the public debate is focused on low-risk young people going clubbing. The government plans to introduce vaccine passports for venues like nightclubs and events like festivals and football matches. It has also raised the prospect of forcing students to get vaccinated before they can go to university. Rather than tackling the bigger problem – Covid spreading among the most vulnerable – it wants to police young people's behaviour.
These misplaced priorities mirror the government's catastrophic failure over care homes in the early months of the pandemic. While the general public were told to stay at home, hospitals were emptied of elderly patients in anticipation of an overwhelming wave of severe Covid cases that didn't materialise. Thousands of vulnerable people were sent into care homes and many of them had not been tested for Covid. Some had even tested positive. Inevitably, the virus ripped through care homes, and by June around 20,000 residents had died from Covid. Deaths in care homes accounted for between a third and half of all Covid deaths at the time. Yet the authorities were far more concerned about people sitting on park benches and going for lone walks in the hills.
Thanks to the vaccine rollout, Covid is on the back foot. But people can still get infected and ill, so we need to be ready for new variants and new waves. Society must be allowed to continue as normal, without lockdowns. And hospitals must be prepared to treat those who fall ill from Covid while minimising the risk to their many other patients. Protecting the vulnerable – not policing the young – must be our priority.
Paddy Hannam is editorial assistant at spiked. Follow him on Twitter: @paddyhannam.
To enquire about republishing spiked's content, a right to reply or to request a correction, please contact the managing editor, Viv Regan.