The catastrophe in care homes
The media were far more interested in 'gotcha' questions than interrogating the most serious policy failures.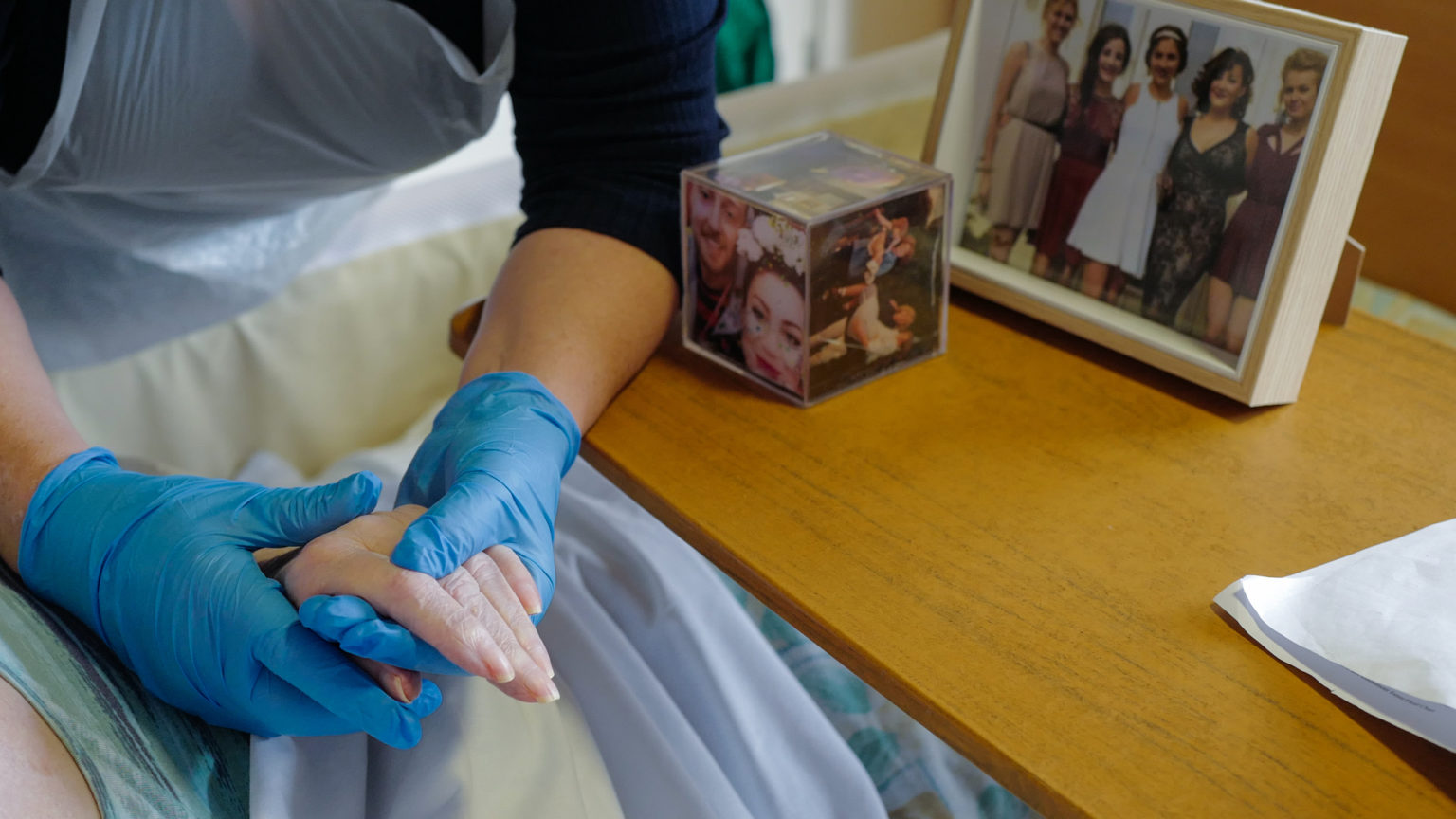 Dominic Cummings' evidence last week to the joint session of the health and science select committees created a media feeding frenzy. That had less to do with the content of the evidence than with the hope that there would be a 'gotcha' moment that would bring down prime minister Boris Johnson – or at least health secretary Matt Hancock. But while Cummings' former colleagues seem to have survived for now, the media did, at last, seem to give proper attention to the disaster that took place in Britain's care homes last year.
The biggest news story last spring was all about Cummings and his allegedly rule-bending dash from London to County Durham, at a time when us mere mortals were being told in no uncertain terms to stay at home. Back then, political journalists were vying with each other to ask the killer question that would bring him down. Meanwhile, tens of thousands of people were dying in care homes, and many of those deaths were due directly to government policy. Yet this scandal received comparatively little coverage.
Hancock responded to Cummings' evidence by claiming that 'right from the start we have tried to throw a protective ring around our care homes'. This is a palpable lie. What actually happened last spring was that there was a panicked response to the pandemic. Hospitals were cleared of older patients by government diktat. They were forced into care homes, despite the protests of care-home managers. In many cases, those older patients were either not tested for Covid or were sent to care homes despite positive tests.
As well as that, when care-home residents got sick, it was clear that many would not be taken to hospital. There is continuing controversy over the promiscuous use of 'Do Not Resuscitate' instructions added in haste to care plans.
The most vulnerable group of people to Covid have always been older people too frail to live independently anymore. Rather than protecting them, the government was recklessly sending people, some of whom had Covid symptoms, to mix with them. By the end of June, around 20,000 people had died from Covid in care homes – between a third and a half of all the deaths from the disease to that point.
Those deaths weren't all down to the policy of sending infected people into care homes. In all likelihood, the majority of infections in care homes came from staff. Many of them were agency workers doing shifts in multiple care homes. They had grossly inadequate personal protective equipment (PPE) and there was no capacity to test them for Covid. It was simply assumed that care homes could cope. Nonetheless, it seems inconceivable that the policy of sending elderly patients to care homes did not lead to many deaths.
The government was, of course, fire-fighting a pandemic it was utterly unprepared for. The epidemiological modelling was telling ministers that hospitals were about to be overwhelmed (hence the rapid construction of the largely redundant Nightingale hospitals). And hospitals already filling up with Covid patients were no place to keep very vulnerable elderly people. But there was no plan to provide separate accommodation for people discharged from hospital where they could be kept in isolation until any risk of transmission had passed.
Nor was this simply a failure by the Westminster government. If anything, the SNP government in Edinburgh was even worse. Yet no minister has apologised or resigned, either side of the border.
Where were the media when this was all happening? There were some reporters taking an interest, like Newsnight's Lewis Goodall, who reported on the unfolding situation as early as 3 April last year. Newsnight also offered a fuller account of the spread through care homes in June. Scotland's care-homes scandal was exposed not by the BBC or the other big news organisations, but by the Dundee-based Sunday Post, in August 2020.
For the most part, coverage of the pandemic in the first few months was dominated by political reporters who were more interested in cheerleading for lockdowns or looking for that 'gotcha' question to catch ministers out than in holding the government to account for its biggest policy failure of the crisis.
A proper reckoning is long overdue. The UK was caught out because it complacently relied on tick-box assessments of pandemic preparedness rather than proper planning. Care homes were let down because politicians have for years failed to grasp the nettle over how to fund them properly. Homes simply didn't have the facilities, staff or training to act as an impromptu wing of the health service, yet that was the role handed to them.
Cummings may have been self-serving in his evidence, but if his intervention signals the start of a serious attempt to get to grips with what has happened over the past year in care homes, that would be no bad thing.
Rob Lyons is a spiked columnist.
To enquire about republishing spiked's content, a right to reply or to request a correction, please contact the managing editor, Viv Regan.