Up the vaccines, down with vaccine passports
Threatening your own citizens into compliance is despicable – and risks a backlash.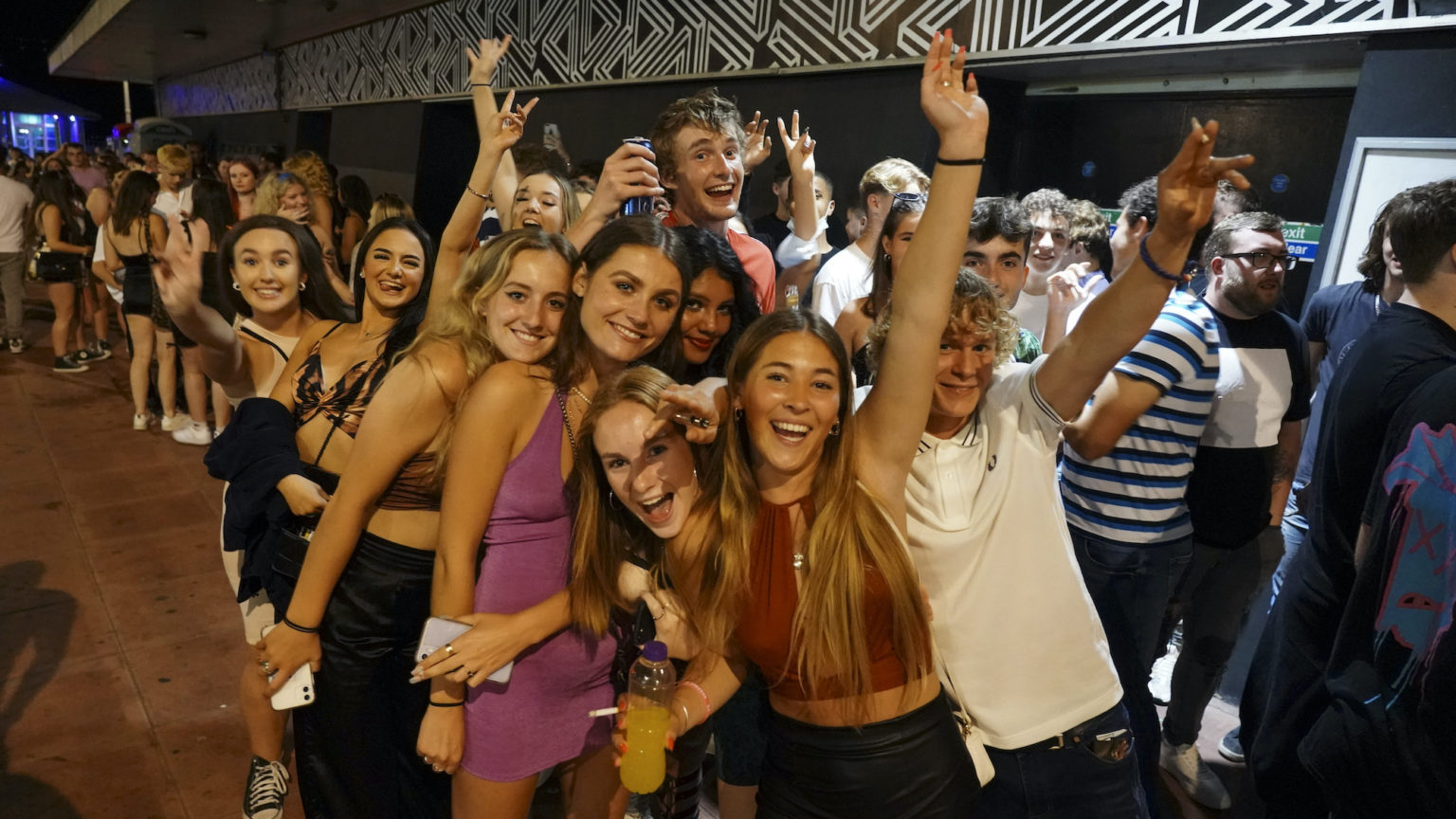 I'm old enough to remember when vaccine passports were an outrage, un-British, something this government would never introduce in a million years, something that even Matt Hancock (remember him?) thought was a step to far – because 'we're not a papers-carrying country'.
But when it comes to Covid policy, vaccine passports are the proverbial shit that will not flush. Having been ruled in and ruled out several dozen times, they're now back on the agenda. Last night, at his 'Freedom Day' press conference, Boris Johnson said that from the end of September they will be mandatory for entrance to nightclubs and other 'venues where large crowds gather' – and that a negative test would not suffice as a substitute. He even refused to rule out bringing them in for pubs.
Anyone with a liberal, democratic bone in their body gets that domestic vaccine passports would be an abomination. Making people's engagement with public life contingent on their health status is not what free societies do. This is state coercion dressed up as prudent public-health policy. What's more, vaccine passports would disproportionately impact ethnic minorities, who tend to be more vaccine hesitant for various reasons. This is a policy practically guaranteed to make nightclubs a lot whiter come the end of September.
But what is almost worse is the dishonesty of this exercise. It has been made abundantly clear that the government never really intends to bring vaccine passports in, and that it is just waving the threat of them around to try to encourage younger people to book their jabs. On Newsnight last night, the BBC's Nick Watt made the reasoning in government plain, saying a Tory source of his has been told by a minister that the plan is effectively to threaten the younger generation into compliance.
This all goes some way to explaining the government's on again, off again relationship with vaccine passports. Whenever it seems that they're worried about vaccine hesitancy, they wave the big stick around again. This is how little faith the political class has in its citizens, and how upside down its relationship is with the demos. Voters apparently must be bullshitted and cajoled into a particular, predetermined course of action or else they'll be punished.
Project Fear is nothing new, of course. Just cast your mind back to the Brexit referendum, and the economic armageddon we were told would follow a vote for Leave. But at least in that case we were never left with the impression that economic armageddon would be purposefully inflicted on us by the ruling government. Time was voters would punish politicians for failing to reflect their views, not the other way around.
Urging young people, who are at precious little risk of the virus, to get vaccinated in sufficient numbers was always going to be an uphill struggle. In one YouGov poll, 16- to 34-year-olds were twice as likely as 55- to 75-year-olds to say they would refuse a vaccination. Every adult in the country has been offered a vaccine. But as it stands, 35 per cent of 18- to 34-year-olds have either failed to book their appointment or rejected a jab outright.
But why not appeal to their reason, their sense of social solidarity, their desire to protect their friends and family, rather than resort to veiled threats? The government's gangster tactics project a low view of young people – and they risk generating a significant backlash, giving an open goal to the Covid conspiracy theorists, and undermining faith in a vaccine rollout that has been the great human achievement of this pandemic.
Up the vaccines, down with vaccine passports.
Tom Slater is deputy editor of spiked. Follow him on Twitter: @Tom_Slater_.
To enquire about republishing spiked's content, a right to reply or to request a correction, please contact the managing editor, Viv Regan.