'Jabs for lectures' is a dangerous policy
Making vaccinations mandatory for students is impractical, illiberal and discriminatory.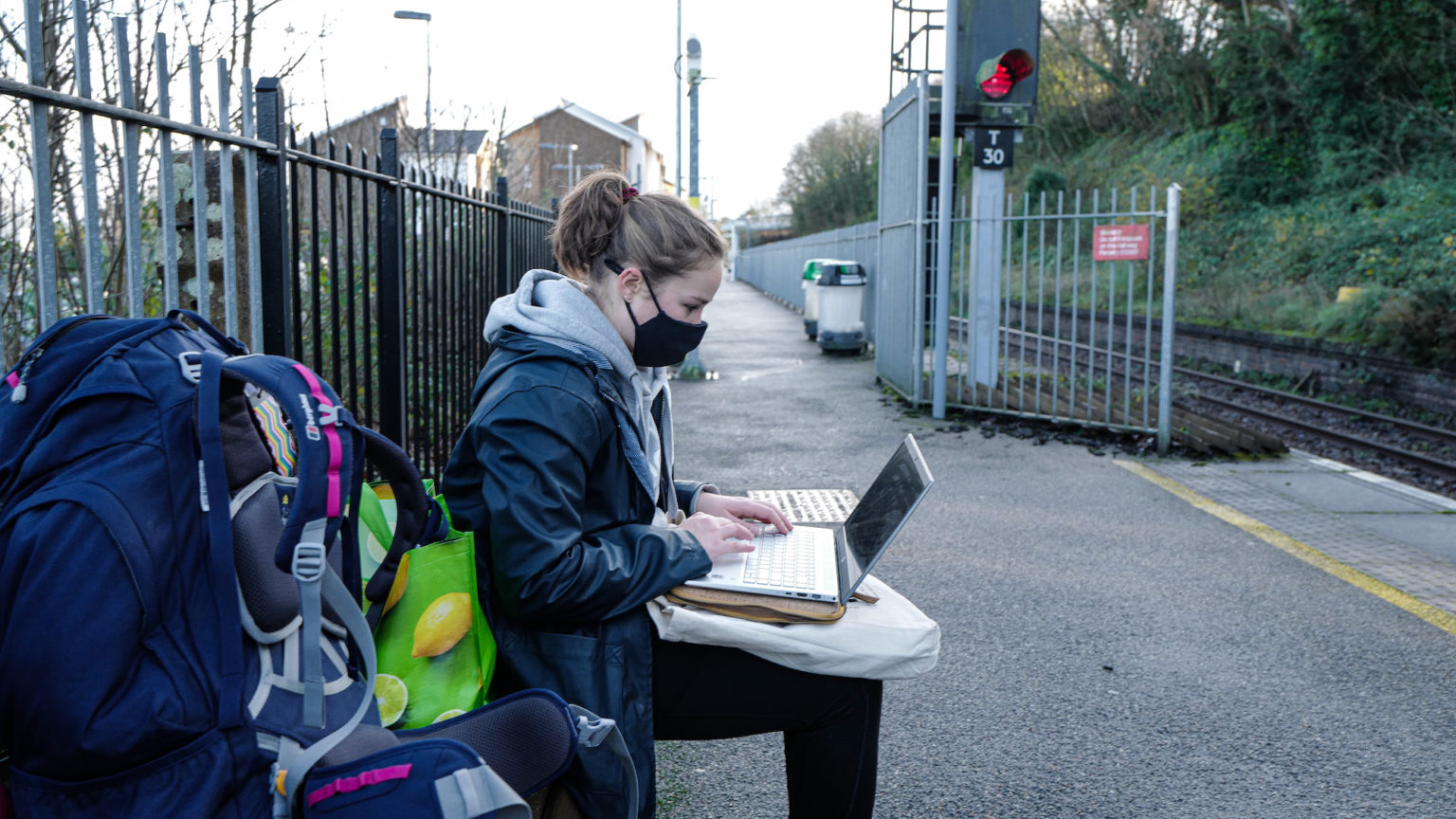 One side effect of Covid has gone unreported: it kills off your moral compass. At least this would explain Boris Johnson's insistence that university students will have to be fully vaccinated to attend lectures or stay in halls of residence. Said to be 'raging' at low rates of vaccination among young adults, and with no discernible stampede to the clinics after his 'Freedom Day' threat of vaccine passports to enter nightclubs, Johnson has upped the ante with a jabs-for-lectures mandate. Never before has higher education been made conditional upon medical status.
There are close to 2.5million students in the UK. That is a lot of young adults who will now be faced with a stark choice: get jabbed or abandon plans for university. For decades, teenagers have been taught that going to university is the only route to employment, prosperity and even adulthood. When all this comes to depend on having a vaccine, the notion of 'informed consent' is rendered meaningless. If this proposal goes ahead, then one of the first lessons school-leavers will learn is that medical decisions are not a matter of personal choice, but subject to state coercion.
The prime minister's announcement has been met by criticism. The Department for Education, no less, has expressed reservations about the legality of mandatory vaccines. Offers of university places, and rooms in campus halls of residence, are legally binding. Applying retrospective conditions to current students, or to those who have already accepted a place for this autumn, could lead to ostensibly private institutions being dragged to court.
There are practical considerations, too. Some academics are concerned they will have to add 'bouncer' to their job description and become adept at checking certification while simultaneously loading up the lecture powerpoint.
There are also equality issues to consider. International students may not have had a chance to get fully vaccinated before arriving in the UK – must they sit out classes for the first few weeks? We know that rates of vaccine hesitancy are higher among black people and Muslims – will universities really want to bar a higher proportion of students from these groups? Some young people may have health conditions that prevent them from being vaccinated – will they be kept out of lectures entirely or merely be expected to explain their medical history to everyone who asks?
Oddly, none of these issues seems to have occurred to the leaders of Britain's biggest lecturers' union, UCU – or, at least, it hasn't until now. In fact, the UCU beat Boris to it and argued for mandatory vaccines – and the obligatory wearing of face masks, natch – in order to prevent universities from becoming 'incubators for Covid all over again'. In its mad drive to banish Covid – and, it seems, students – from campus, UCU issued a list of demands, including: all students to be double vaccinated before the start of term; universities to 'provide and mandate' the wearing of 'high-quality' face masks by both staff and students; access to free PCR tests; 'robust' health-and-safety risk assessments; modifications to buildings to improve ventilation; measures to allow for effective social distancing; and improved mental-health provision for students. Their vision is not of a university but of a hospital.
Since Boris Johnson's announcement, UCU general secretary Jo Grady has had a rethink. 'It would be much more useful if the prime minister worked with universities and NHS providers to enable and sensitively encourage student vaccination without resorting to compulsion', she said. Forget Covid, it's whiplash Grady needs to be concerned about.
But don't worry. UCU has not abandoned its panic-first instinct. It still sees students as dangerous vectors of infection. It just wants the government to pay universities to enforce their own Zero Covid policies – in preference to national directives.
Some government sources seem keen to stress that discussions about compulsory vaccinations are at an early stage and no decisions have yet been made. Such comments add to speculation that Boris's talk of jabs for lectures is part of a plan to nudge more young people into getting vaccines voluntarily. If true, this is a dangerous game. It breeds cynicism and – worse – may backfire and put more young people off getting jabbed. No one likes to be manipulated. Coercion inevitably leads to suspicion and reinforces vaccine hesitancy.
Despite throwing up practical or legal problems, the message from all who run universities is the same: the reluctance of young adults to get the Covid vaccine is a major problem and so they must be threatened, coerced, cajoled and manipulated until they comply. Strangely, few seem to have asked young people themselves what they think. Many have rational explanations for their hesitancy. They may have had Covid and developed natural immunity. Or they may have calculated that the vanishingly small risk Covid poses to their health is not outweighed by a vaccine that could leave them feeling a bit rubbish for a couple of days. These arguments will not be challenged by an insistence on 'papers, please'.
We only need to look at graphs comparing Covid cases, hospitalisations and death rates to see what an amazing job vaccines have done at keeping people out of hospital and preventing deaths. Vaccines are an incredible medical breakthrough and demonstrate humanity's capacity to defeat a deadly virus. But mandating their use risks destroying both our faith in scientific advance and the freedom and autonomy that make life worth living.
Joanna Williams is a columnist at spiked and director of Cieo, where she recently published How Woke Conquered the World.
To enquire about republishing spiked's content, a right to reply or to request a correction, please contact the managing editor, Viv Regan.