The other health crisis
The health cost of lockdown will be felt for years to come.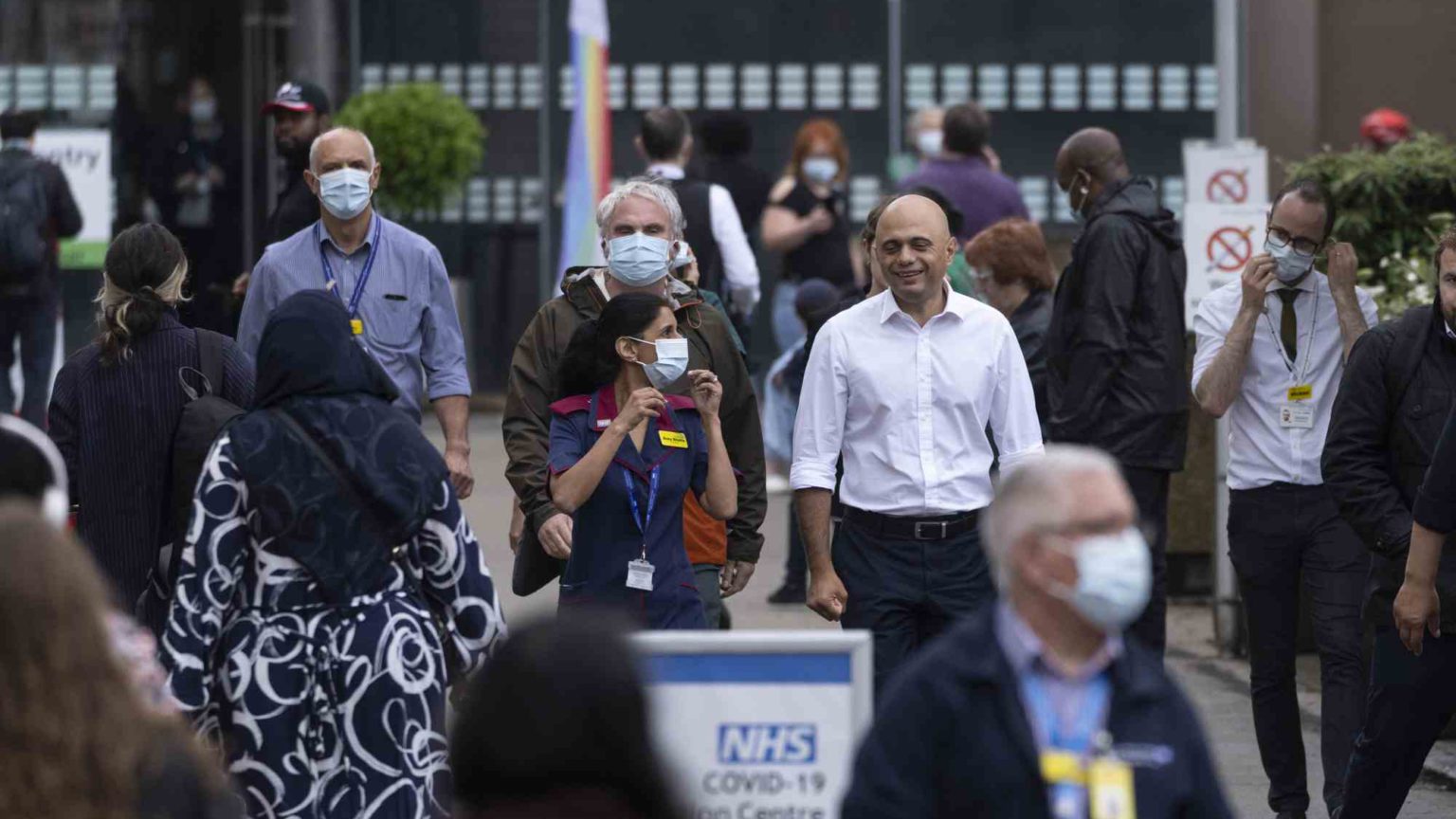 Seven million. That is health secretary Sajid Javid's staggering estimate of the number of people who 'did not come forward to the NHS to be helped with cancer, with heart disease'. Not coughs and sniffles. Not upset stomachs. Serious illnesses.
As we prepare to put the coronavirus pandemic behind us, the scale and the urgency of the other health crisis becomes harder to ignore. For Covid, we are bombarded with daily figures for cases and deaths. We have regular (daily at one point) press conferences dedicated to reminding us of this threat. But the other health crisis barely gets a look-in. It rarely grabs the headlines, and has never had a dedicated press conference.
NHS waiting lists are at record highs. There are 5.1million patients on England's waiting lists. Some 385,000 have been waiting for more than a year – the figure was just 1,600 before the pandemic. An estimated 20million patients were not seen in outpatient clinics last year.
On the rare occasions that the non-Covid health crisis gets mentioned, it is blamed on the pandemic. As if it were inevitable collateral damage of the virus. But it wasn't – or at least not at this scale.
Defenders of the past year-and-a-half of lockdown say that Covid patients simply took up too many beds for other illnesses to be treated. Disgraced former health secretary Matt Hancock even issued a stark warning to cancer sufferers: follow the lockdown rules or you won't get treated. He said this at a time when there were roughly 3,000 Covid patients in hospital, months before the second wave really kicked off.
Of course, the NHS has been under extraordinary pressure during the pandemic. The need for infection control has reduced hospital capacity, too. But the truth is that healthcare, even for some of the most serious diseases, was being rationed when the Covid wards were quiet. Even the additional capacity in the private sector purchased by the government for precisely this purpose went largely unused – two thirds of private beds in summer 2020 were empty. The mismanagement is astonishing but has barely been remarked upon – the nation's attention was firmly fixed on Covid.
Writing in the Spectator, cancer surgeon Gordon Wishart compares the reductions in treatment of prostate cancer in locked-down Britain to Sweden, which famously shunned hard control measures. During the first wave, the number of patients undergoing prostatectomies fell by 43 per cent in Britain, but by just three per cent in Sweden. Looking at missed treatment doesn't begin to do justice to the cancer crisis – the screenings and diagnoses that did not take place are just as important. These pathways were thrown into disarray by lockdown – not simply the virus.
Sajid Javid is at least starting to talk about the problem, and has vowed to be more than just the 'Covid secretary'. But his choice of words – 'people who did not come forward' – places too much responsibility on patients. Many of those missing patients did not have a choice whether to see their GP or attend their appointments. They were cancelled by the NHS.
Even those who were too fearful to come forward to get their illnesses treated are not to blame. It is not unreasonable to expect your government to give out sensible public-health advice, especially in times of uncertainty.
There was a short period of rationality before the lockdown in March 2020, when the prime minister famously 'levelled' with the public that loved ones would die before their time. But since then, the government has used fear to bolster its 'stay at home' message. Of course, there were exceptions to the rules for seeking healthcare, but when people are told that leaving the house could 'kill granny', or themselves, they may think it's better to risk putting off seeing a doctor – especially if it seems like a minor ailment to a layperson.
The UK's response to the pandemic has been defined by maximum panic leading to maximum disruption – and healthcare has not escaped this. It will take us years to understand the consequences of shutting down society, let alone to recover from it.
To enquire about republishing spiked's content, a right to reply or to request a correction, please contact the managing editor, Viv Regan.