Universities have succumbed to racial groupthink
Critical race theory has replaced critical thinking.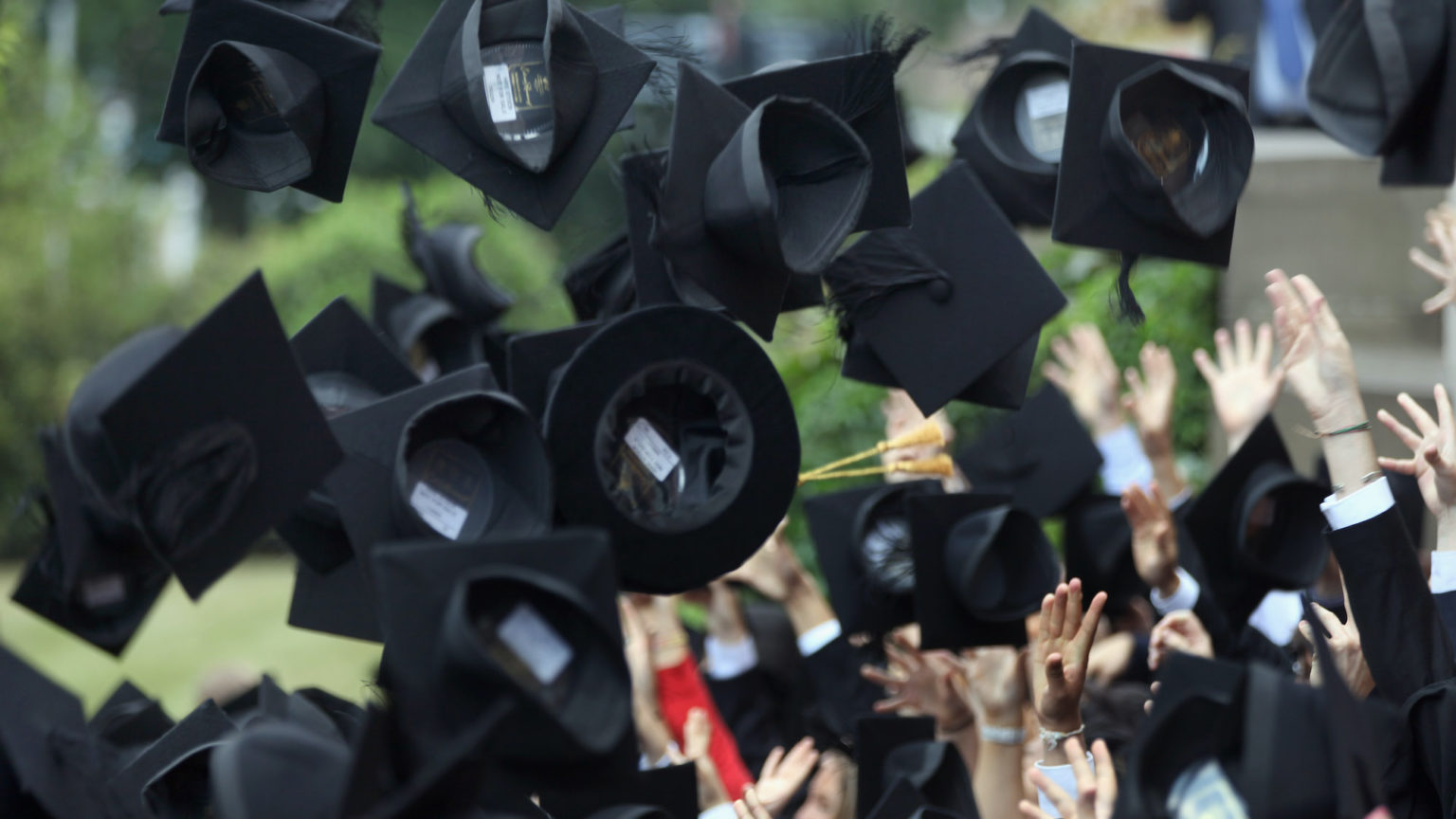 A university should be a place where people can challenge received wisdom, test out theories and discuss differences of opinion without fear. But a worrying trend has developed: universities are telling academic staff how they should approach political and social issues. These are often the very issues that they are employed to examine critically.
The most infamous example of this is Stonewall's Diversity Champions scheme, which many universities are signed up to. The scheme promotes the silencing of gender-critical views, and that is happening on campuses up and down the country. In 2019, Essex University No Platformed two feminist speakers. Stonewall's advice led the university to believe it had the legal right to exclude gender-critical views from campus.
Universities have made similar commitments on race. In recent years, dozens of them have signed up to the Race Equality Charter. An organisation called Advance HE plays the role of Stonewall here. It charges universities a fee to provide advice and training, and to audit universities' anti-racism strategies. Those strategies are themselves formulated around Advance HE's guidance. Advance HE gives bronze or silver certifications to the universities that meet its expectations.
Of course, the vast majority of lecturers and students – and the public in general – have no truck with racism. Few people would disagree with the charter's aspirational statement that 'higher education cannot reach its full potential… until individuals from all ethnic backgrounds can benefit equally from the opportunities it affords'.
Both the charter and Advance HE's training, though, insist that universities adopt a particular, contested view of race. For example, it is quite clear that Advance HE views British universities as intrinsically racist. It states 'universities are institutionally racist spaces that have had a historic role in producing the knowledge that racism is based on'.
Elsewhere, Advance HE calls for education to be 'decolonised'. Again, universities are adopting decolonisation as an institutional value rather than a viewpoint that can be contested. The decolonisers believe that a racist legacy of colonialism lives on in modern society. They see it in buildings named after dead, white men. They think that curriculums are corrupted by 'Western' ways of knowing, and that our attitudes are shaped by 'whiteness'. Advance HE also calls on universities to 'decolonise identity' because 'structural inequality forces people to mask their authentic identity and reinforces white privilege'.
Central to these kinds of claims is critical race theory (CRT), which Advance HE explicitly endorses. While CRT poses the important question of why inequality persists even in the context of formal equal rights, the answers it gives are deeply questionable. It argues that all human relationships and interactions are shaped by race. And it frames universal rights to free speech and equal treatment as products of 'white supremacy'.
In keeping with the Race Equality Charter, many universities have developed policies on so-called microaggressions. This is worrying. The University of Edinburgh, for instance, has a policy on 'microinsults', such as saying to a black person that they are aggressive. It also covers 'microinvalidations', such as saying 'I'm sure they didn't mean anything by that' or 'Your colour doesn't matter to me, everyone's human'. The call to police microaggressions breeds distrust and fosters division. Most people treat other people as individuals, not identities. Labelling innocuous statements as potential microaggressions diminishes the conviviality and openness of campus life.
Of course, academics and students should be free to hold any or all of these views. Banning CRT, as some have demanded, would undermine academic freedom. A university should be a crucible in which ideas can be freely espoused and challenged in pursuit of greater understanding and higher truths. But universities have given CRT explicit institutional backing, meaning that any academic who doubts the salience of 'white privilege', or disagrees with the demand to decolonise the curriculum, is not just arguing against a body of thought, but against their employer. This has, inevitably, shrunk the range of views that can be expressed on campus.
The Race Equality Charter impacts on students, too. When a university department says it wants to 'decolonise your thinking', how many brave students will be prepared to question this received wisdom? Who will write an essay critical of the identity-based narrative of white privilege, when their university has endorsed that same narrative? We know that many students do not buy into these ideas. But they are made to feel as if they have little choice.
Advance HE also encourages universities to highlight their race-equality scores in their marketing. Arif Ahmed, a lecturer at Cambridge University, thinks the charter encourages a 'virtue-signalling competition' between universities. No doubt there will soon be a league table to determine the best performers.
Advance HE has tried to justify the charter after pushback. But it has given no defence of CRT, its obsession with whiteness or decolonisation, nor of its proposed policing of microaggressions. Instead, it has provided cherry-picked, partial data about racial inequality in Britain. In truth, most racial disparities have narrowed over time. And disparities are not in themselves evidence of white privilege. What's more, we cannot tackle such disparities with the policies promoted by Advance HE. Racial harassment, for instance, must always be challenged robustly. But it is thankfully rare on today's campuses. Placing it on the same continuum as causing inadvertent offence through microaggressions only diminishes its significance.
Many people are worried by the drift towards institutional groupthink in universities. Many more reject the views on race and racism that the charter represents. And rightly so. It is divisive and authoritarian, and it should be roundly rejected.
Jim Butcher is a lecturer at Canterbury Christ Church University.
To enquire about republishing spiked's content, a right to reply or to request a correction, please contact the managing editor, Viv Regan.