No, uni isn't racist
Universities are bending over backwards to appease woke racial ideology.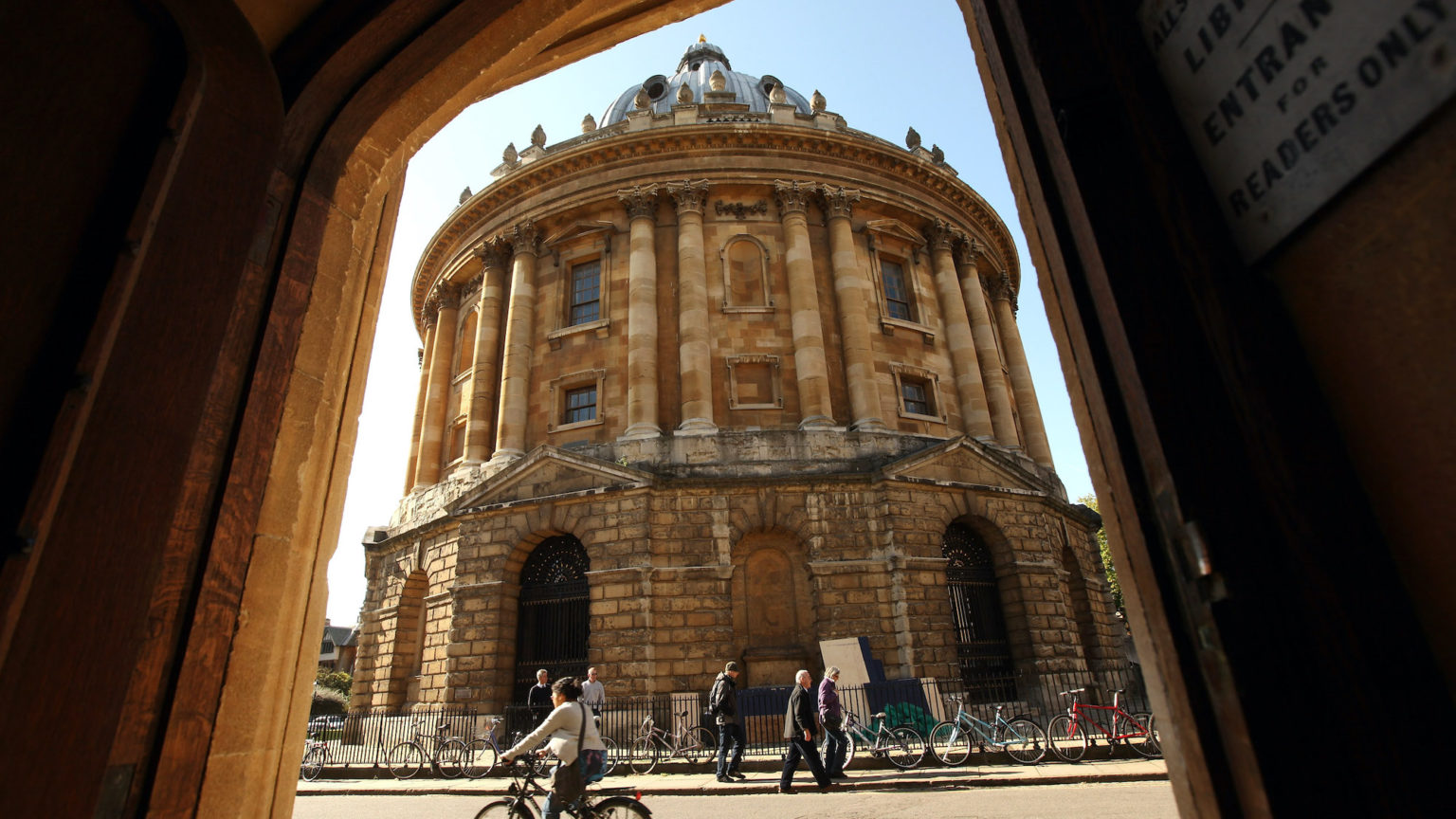 A documentary called 'Is Uni Racist?' aired on BBC Three last week.
The implication of the show seemed to be that, yes, 'uni' – not a university or some universities, but the whole university sector – is indeed racist. And not just racist. Institutionally racist, according to Professor David Richardson, one of the key interview subjects.
Richardson is chair of a harassment-advisory group at Universities UK (the body representing British universities) and vice-chancellor of the University of East Anglia. 'There is a lot of evidence that points towards universities perpetuating systemic racism, being institutionally racist', he told Linda Aley, the presenter. Institutional racism, he says, is when 'there are systemic issues that are impacting disproportionally on particular members of your community, which need to be dismantled'.
Aley seemed pretty shocked to hear Richardson make this kind of admission. But does it really come as much of a surprise? In an age when even Oxford University, that age-old and world-renowned seat of learning, has committed to 'decolonising' its curriculum – even its science and maths degrees – it makes perfect sense that a representative of British universities would parrot this woke language.
What else did the documentary tell us? Some of the examples of racism it presented were clearer cut than others. Some – like the story of a student play at Cardiff University, in which a black staff member was mocked in an overtly racist manner – were pretty grim. Others – like a white student singing along to a rap lyric that included the n-word, while looking into a black student's eyes – seemed more questionable in the absence of more detailed information. Sadly, in numerous cases the documentary failed to provide a full explanation of what had actually happened to the students involved.
This absence of detail would be less of a problem if the implication of the show – that 'uni' is racist – wasn't based in significant part on these and other individual testimonies. Were it backed up by substantial, non-anecdotal evidence, it would be a different story.
The show did cite some statistical data. Aley contacted 140 universities to enquire about reports involving racism that they had recorded in the five years from 2015 to 2019. Ninety-three universities replied. Aley informed viewers of the highest- and lowest-ranking universities, but, rather unhelpfully, did not give overall figures for the number of reports. She did mention that 11 universities reported no complaints at all, however. She also said the figures about racism on campus seemed pretty low. But, she added, that didn't tally with her experience of speaking to students: maybe students were experiencing incidents but not complaining about them.
The programme also referenced survey research showing that, of the black and ethnic-minority students who responded, a quarter said they had experienced racial harassment since their courses began. And, importantly, two thirds of those who did so said they did not report it to their university.
No doubt, some genuine incidents of racism don't get reported – for all manner of reasons. But it seems increasingly clear that some incidents that are reported as racist really aren't racist. The documentary presented genuine cases of racism – like chants 'we hate black people' – alongside unexplained, seconds-long vox pops, including one about students wanting to touch an ethnic-minority person's hair. Sure, the latter is frustrating and inappropriate. But it really isn't comparable to the former. And perhaps this is where part of the issue lies. In trying to judge the true scale of racism, we are conflating cases of clear racism with so-called microaggressions.
The BBC isn't the first media outlet to cry foul over racism in universities. In 2019, the Guardian published an investigation which presented data from 131 universities: over the five previous years there were 996 formal complaints of racism at those universities. At least the Guardian, unlike the BBC, led with the data. But as Andrew Doyle pointed out on spiked at the time, the figures equate to about 1.5 complaints per university, per year. That's pretty low. Not for the Guardian, though, which insisted that its investigation 'reveal[ed] widespread evidence of discrimination in higher education'.
Yet, as the Guardian noted at the time, the vast majority of universities provide unconscious-bias training to staff – some 83.5 per cent in 2019. Nearly a third said they provide 'institutional-racism training', whatever that is. When I was an undergraduate, I sat through a ludicrous students'-union lecture about how non-white people can't be racist if they aren't part of the ruling class. I couldn't quite believe what I was hearing. But this is standard fare in universities today.
This indicates that, in truth, most of our universities are not racist hellholes, but they have embraced the official version of 'anti-racism' and critical race theory. They are constantly bending the knee to woke racial politics – signing up to decolonisation, renaming buildings named after historical figures vaguely associated with racism, and even punishing anyone who questions this ideology. Some British universities no longer mark down students for spelling errors and grammar mistakes, because they claim that it is 'white, male and elitist' to do so.
There are few places where woke activists are more at home than in the higher-education bubble. Speakers who might offend them are easily cancelled. Anyone they don't like can be accused of bigotry and investigated. They are turning education – a realm where ideas should be constantly challenged – into a safe space.
Of course there will be instances of racism on British campuses. But to paint universities in general as institutionally racist is nothing short of absurd.
Paddy Hannam is editorial assistant at spiked. Follow him on Twitter: @paddyhannam.
Picture by: Getty.
To enquire about republishing spiked's content, a right to reply or to request a correction, please contact the managing editor, Viv Regan.