Foreign aid isn't about helping the world's poor
It's about Westminster politicians feeling good about themselves.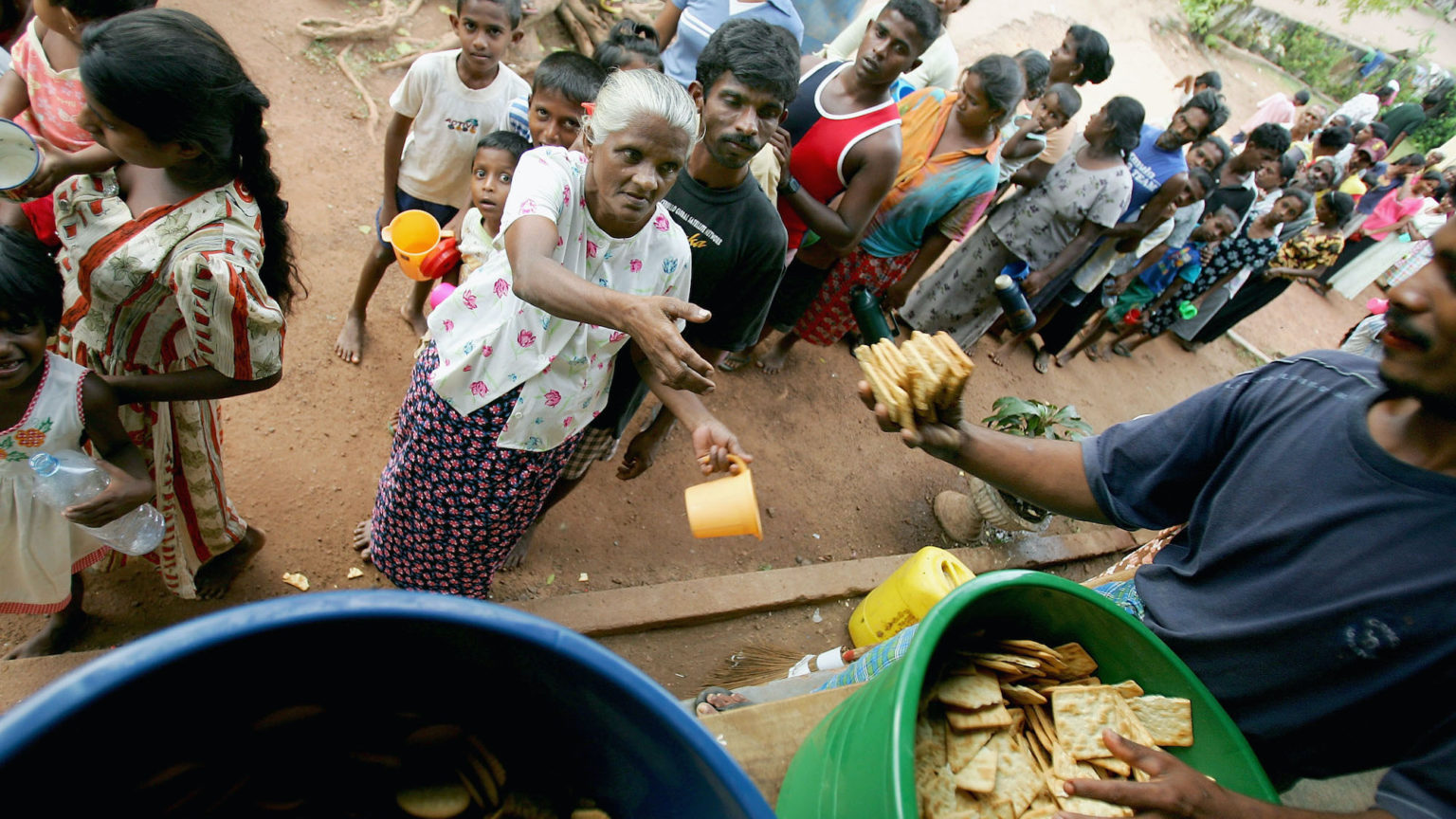 The UK government's proposal to reduce foreign aid temporarily from 0.7 per cent of GDP to 0.5 is certainly exercising our political and media classes.
There's been a heavily trailed attempt to amend the proposal in parliament, thwarted, at the last, on a technicality. And now, thanks to the intervention of Lindsay Hoyle, the Speaker of the House of Commons, there will likely be a 'non-binding' parliamentary vote, in which MPs will be allowed to vent their spleen.
And what spleen. Tory MP Andrew Mitchell, who is leading the backbench revolt against the proposal, claims that the reduction in aid will 'undisputedly mean that hundreds of thousands of avoidable deaths will result'. Former Labour prime minister Gordon Brown agreed. 'It's a life-and-death issue', he said. Tory MP David Davis was content merely to call the decision 'immoral'.
The Guardian has been leading the broadsheet fightback. It called the proposal 'perverse', 'regressive' and a blow to 'those who believe the aim of politics must be a brighter and more stable future'.
So there you have it. By departing from the 0.7 target (which was enshrined in law in 2015), the government is effectively killing people. It is behaving 'perversely'. 'Immorally', even.
There's a lot of heat here. But, as always in these shallow, hyper-moralised spats, very little light. After all, what exactly is so 'moral' about spending 0.7 per cent of GDP on foreign aid? Is it just because it is a higher number than 0.5? If so, then why not argue for an even higher number? Why not double it to 1.4 per cent of GDP? Maybe that would make the UK twice as moral? Is that how this morality of beancounting works?
Many of the government's critics seem most upset about what the reduction says about the UK in relation to other rich, largely Western nations. They point, for example, to Germany's decision to increase its foreign aid contribution to just over 0.7 per cent, putting it well above the UK. And they lament the fact that the UK is set to drop below France in the foreign-aid league table. It's all so 'humiliating' and 'embarrassing', especially with the G7 summit this week, the government's critics say.
That's what this is about. This isn't about helping the world's most in need. It's about the self-esteem of the UK's political and media class. It's about keeping up appearances. Foreign-aid contributions figure here as the international-relations equivalent of virtue-signalling. They are being used as a big neon index of a nation's moral worth – a chance to claim that the British state is, to use the government's own neocolonial terms, a 'force for good' in the world.
It's also made for some staggering feats of moral hypocrisy. Those now suggesting that people in Syria or Yemen will suffer because of the UK's aid cuts have long turned a blind eye to the role the British state has played fuelling the conflicts there, destabilising Syria from 2011 onwards, and arming and backing Saudi Arabia as it rains down bombs on the Yemenis. After all, what is brutal interventionism and warmongering compared to a temporary 0.2 percentage-point cut in departmental budgets, eh?
This whole furore over aid cuts misses the point. When chancellor Rishi Sunak first announced the proposal last November, it should have been a chance to debate the purpose of foreign aid. A chance to ask questions about where the money is going. A chance to ask if funnelling aid into certain states, the UN, the World Bank and the international aid sector is really the best way to help raise the living standards of those in the world's least developed countries. Indeed, a chance to ask if the world's poorest might be better served by large-scale economic growth rather than environmentalist sermons and lectures on birth control.
It might even have forced us to confront the central problem with international aid as a whole – namely, that too often it involves treating citizens of the world's poorest nations as wards of their neocolonial betters, to be dictated and lectured to.
These are still the questions that matter. What we have in Westminster at the moment is an argument over egos and accountancy.
Tim Black is a spiked columnist.
To enquire about republishing spiked's content, a right to reply or to request a correction, please contact the managing editor, Viv Regan.