People's lives have been signed away
A new report into the use of 'Do Not Resuscitate' orders during the pandemic makes for grim reading.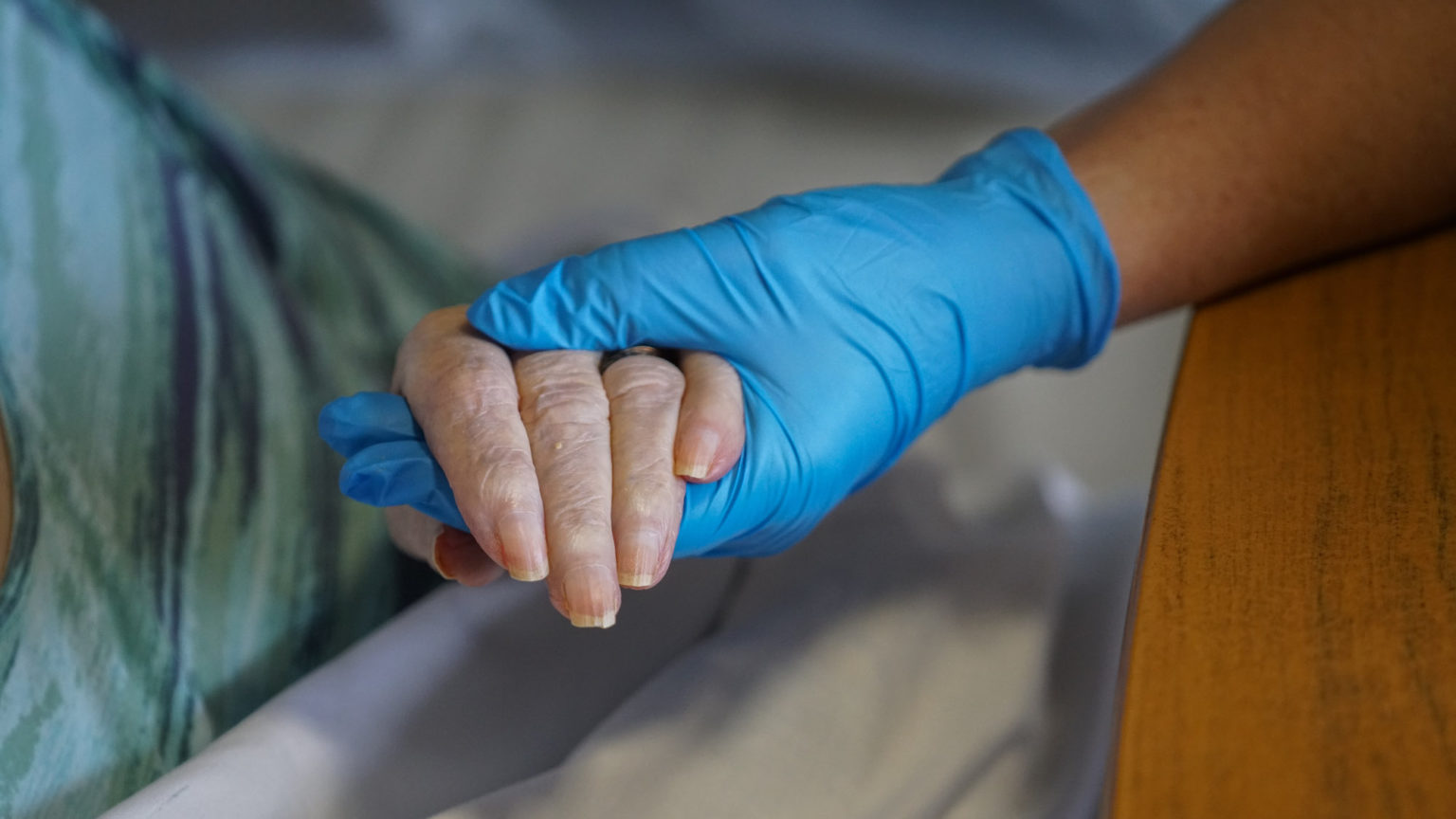 England's care watchdog, the Care Quality Commission (CQC), published an extremely important report today. It is the outcome of an investigation into the use of 'Do Not Resuscitate' (DNR) orders during the pandemic.
The findings make for grim reading. Between mid-March 2020 and late December 2020, at least 508 DNR orders were given without consultation with the individual concerned, their family or their carer. And as the Telegraph reports, the true figure may be far higher, as most care providers did not respond to the CQC's request for data. Of those that did, 119 said people in their care had been given blanket DNR orders.
There's no way of dressing this up. Life-and-death decisions have been made on a large scale without proper consultation. And around 180 of the 508 DNR orders were still in place in December last year.
In addition, the Healthwatch charity told the CQC that one care home put a DNR order on every resident with dementia aged over 80. And a GP sent letters to multiple care homes about using blanket DNR orders for people with learning disabilities.
On BBC News yesterday, Sally-Rose Cyrille was interviewed about the death of her sister, Sonia Deleon, who had a heart attack after testing positive for Covid. Deleon had learning disabilities and schizophrenia, and a DNR order was placed in her records. Though the hospital trust said this had been agreed with her relatives, Cyrille denies this. She told the BBC: 'I felt like Sone was totally written off. She was devalued, dehumanised… I just thought it was morally and ethically reprehensible. It just shocked me to the core.' Deleon was 58 when she died.
Losing a relative to Covid well before their time is bad enough. But it is hard to imagine the anguish you would feel when discovering that a DNR order was placed on them without their or your consent. A lifetime of 'what if?' awaits relatives in this horrible position.
Concerns about the application of DNR orders predate the pandemic. But after March 2020, the proportion of residents in nursing homes who were subject to DNR orders rose from 74 per cent to 92 per cent. And more broadly, the report's findings are a symptom of the sickness at the heart of our approach to Covid.
At the start of the pandemic, around 25,000 patients were booted out of hospitals and sent into care homes. At this point it was not mandatory to test patients for Covid before doing so – and the results were lethal. The attempt to free up space for an expected wave of virus cases contributed to an extremely high level of Covid deaths in care homes. A report updated last month found that the UK's Covid care-home death rate was among the worst of all countries it considered (measured as a percentage of all care home residents / beds).
And as the NHS adapted to cope with Covid, some people suffering from non-Covid ailments were left by the wayside. The suspension of life-saving cancer treatments and operations is just one example of a culture which depicted Covid as the ultimate threat to life – even though survival rates from diseases like cancer are often far worse than they are for Covid.
When we add the CQC's DNR findings into this mess, a depressing picture develops. The word that springs to mind to describe it is inhumanity. In sacrificing everything in the name of fighting this one enemy, we have taken leave of our senses – and that has cost lives.
In a crisis, health workers must prioritise giving care to those who need it most. But there is absolutely no excuse for writing people off without consultation with them or those close to them. When the inevitable inquiry into the mishandling of the pandemic is concluded, we need to find out how we got to the stage where large numbers of people had their lives signed away without their consent.
Paddy Hannam is editorial assistant at spiked. Follow him on Twitter: @paddyhannam.
To enquire about republishing spiked's content, a right to reply or to request a correction, please contact the managing editor, Viv Regan.