Oxford has abandoned its critical faculties
The university's concessions to Black Lives Matter will do enormous damage to higher education.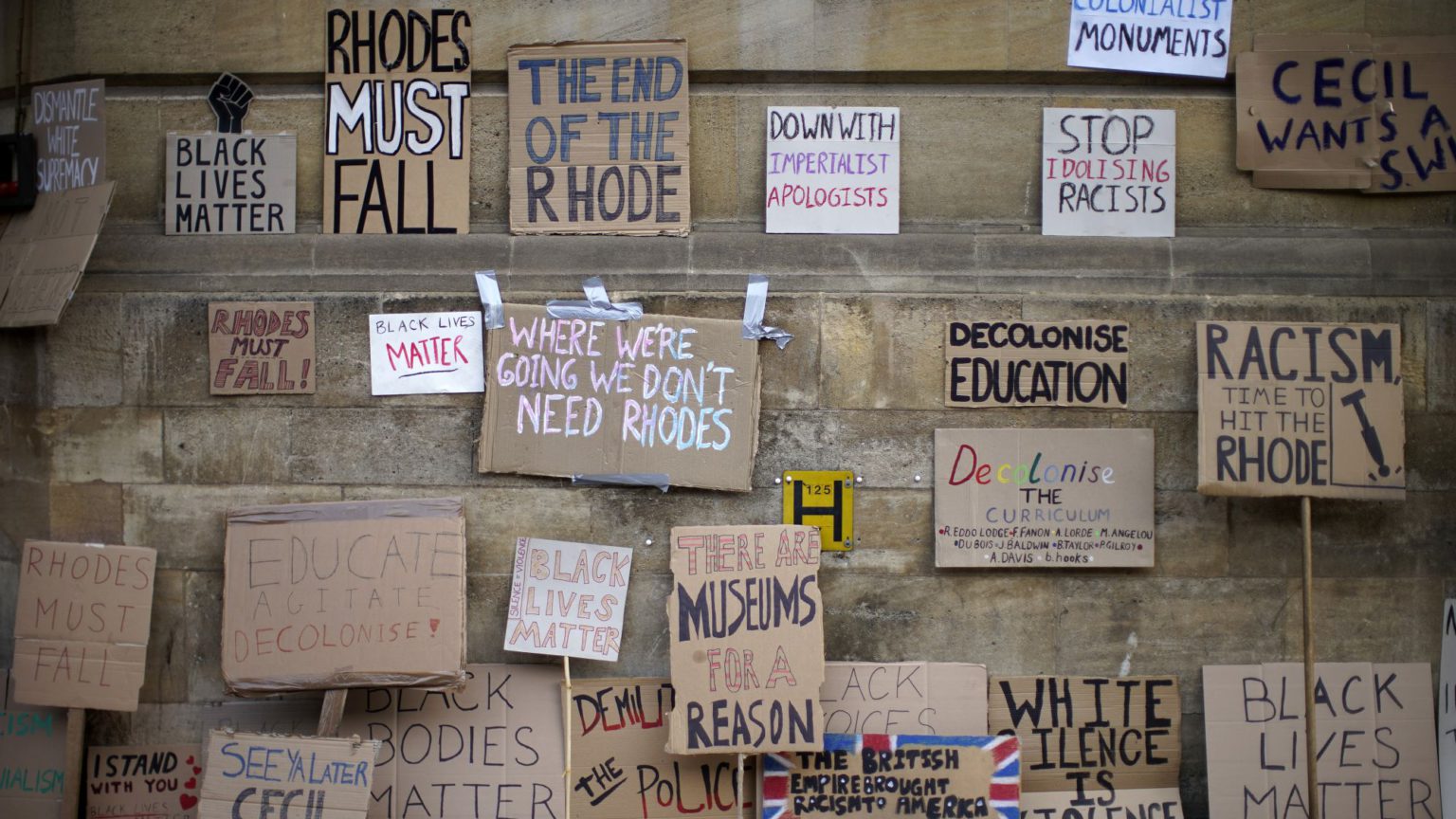 Oxford University's vice-chancellor, Louise Richardson, has written an open letter to students, in which she states that the campus authorities 'wholly identify with the vision of Black Lives Matter'. Richardson also implicates the university in 'attitudes and behaviours which amount to discrimination' and says 'we are rightly reproached for our collective failure to address the issue of systemic racism properly, and that we have work to do'.
To remedy these problems, the vice-chancellor has promised special consideration in exams and a reduced workload to anyone suffering the 'traumatic effect of the brutality which killed George Floyd', who died last month after being knelt on by police officer Derek Chauvin in Minneapolis. Tutors are instructed to 'reach out' to black students and discuss any needs to lighten study workload, regardless of whether the student has actually raised any concerns. Richardson also suggests that there is a lack of people on campus able to understand the trauma that black students are experiencing and so promises to bring in black counsellors from outside the university.
All students know that there is little to be gained from a university degree by taking a shortcut through the intellectual hard graft. These measures will only contribute to Oxford's further slide down the global rankings, in which it already slipped from fourth to fifth this year.
There will also be many staff and students who no doubt find Richardson's proposals highly patronising. The assumption that black students can only be helped by another black person, or that they cannot cope with exams, is an insulting racial prejudice. However, how many will be prepared to speak out in the current climate, in which taking any issue with the demands of Black Lives Matter activists is often interpreted as equivalent to holding racist attitudes?
No doubt Richardson's letter was an attempt to nip the race question in the bud and get ahead of the protesters. But by admitting institutional discrimination, she is inviting further accusations of racism. Most seriously of all, by lowering academic standards for black students, Oxford has revealed how contemporary anti-racism campaigns can end up distorting the very basis of higher education. These moves will add to the impression that Oxford has something to apologise for and must more earnestly atone for such transgressions.
The letter was issued a week before the board of Oriel College met to decide the fate of its contentious statue of Victorian benefactor Cecil Rhodes, who was also a notorious racist and colonialist. For the past five years, the university has been under pressure from the Rhodes Must Fall campaign to 'decolonise' the university and remove the statue of Rhodes which sits on a wall of the college.
Back in 2016, Oriel Collge said the statue would stay after alumni donors threatened to withdraw £100million worth of funding if the removal went ahead. But in the wake of George Floyd's death, the protests have been reignited. Crowds have marched through Oxford, filling the streets around Oriel. This week, Oriel's governing body agreed that Rhodes must fall.
More seriously than the removal of the statue, Oxford's degrees have already fallen to the de-colonisers' editing and revision. According to The Times, Oxford's mathematical, physical and life sciences division has been awarded a grant to develop teaching resources for 'the diversification of its curriculums'. Race, gender, colonialism and empire must now be included in syllabuses, with reading lists revised to cover 'issues concerning the global south'.
This naked politicisation of subjects begs the question: what kind of science will be taught at Oxford? Subjective and historical viewpoints may have a place in the history of science, but they shouldn't affect the objective truths which are the object of study in maths and natural sciences. Newton was a rich, white male, but this has no bearing on the truth and value of his discoveries.
It would be simplistic to believe that organisations like Rhodes Must Fall and Black Lives Matter have held a gun to Oxford University's head and forced this cave-in. In truth, this comes from a self-imposed desire to conform with the orthodoxies of the day. Oxford has left the gates wide open to further assaults on its authority and on academic freedom in the mistaken belief that it is serving racial justice.
Oxford probably won't be alone. These are the kinds of distortions all institutions are being subjected to in order to conform to the Black Lives Matter movement. Our institutions clearly don't take prejudice seriously, don't take students seriously, and they don't take education or the role of a university seriously.
Butchering Oxford's commitment to deep intellectual engagement will not help black students, and it won't make a blind bit of difference in eradicating racism.
Gareth Sturdy teaches mathematics and English in London and is co-organiser of the Academy of Ideas Education Forum.
To enquire about republishing spiked's content, a right to reply or to request a correction, please contact the managing editor, Viv Regan.