No, racism is not rife in our universities
Stats from a Guardian investigation actually prove the opposite of what its authors claim.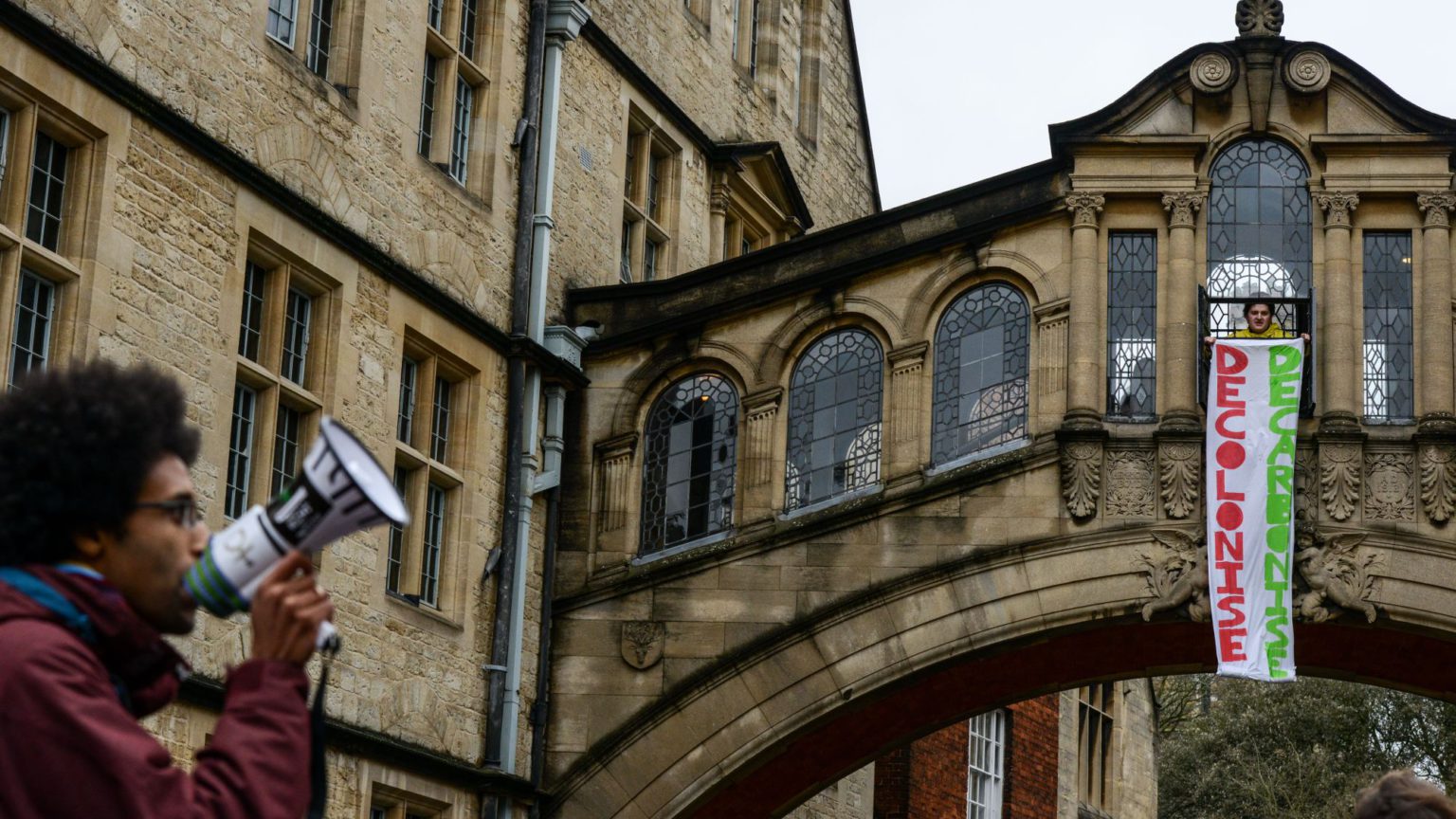 Racism is a cancer that can never be tolerated in a civilised society. Even to write these words feels redundant, given we are fortunate enough to live in a country in which those who are openly racist are, quite rightly, treated as pariahs. For all its flaws, the drive for political correctness in the late Eighties and early Nineties did succeed in ensuring that we developed a civilised consensus when it comes to discrimination and what constitutes polite discourse. That it morphed into the censorial and bigoted 'woke' movement is an unfortunate consequence we are still struggling to redress.
That said, it is reassuring that a new Guardian investigation of UK universities has confirmed that racism is now very much the exception rather than the norm. Data collected from 131 universities revealed that over the past five years there have been 996 formal complaints of racism, of which 367 were upheld. This means that, on average, there were only 1.5 formal complaints of racism each year in any given institution. In other words, racism in higher education is now vanishingly rare.
But you wouldn't know it from the Guardian's coverage. 'Revealed: the scale of racism at universities', ran the headline. Racism, we are told, is 'widespread' and 'endemic'. Clickbait politician David Lammy, whose last shred of credibility was surely obliterated by his claim that the European Research Group is worse than Nazis, had this to say: 'It is absolutely clear from these findings that many universities are not treating racism with the seriousness it deserves. If universities do not act fast to change the culture, from the lecture hall to the student union, talented students from BME backgrounds will continue to be locked out.' A follow-up comment piece in the Guardian asseverated that the study 'demonstrates a lack of progress that borders on the obstinate'.
So, why is it that a study whose findings conclusively prove that racism in universities is not endemic is being used as evidence of endemic racism? How is it that 73 upheld complaints of racism in any given year from a university population of a few million is not seen as a success story? By what possible standards could this be said to be 'widespread evidence of discrimination', as the Guardian claims?
This is what happens when activism is prioritised over journalistic standards. The Guardian's conclusions seem to rely on personal accounts of what is perceived to be 'institutional' prejudice. This means that horrifically racist incidents – 'a group of white students came up to me and my boyfriend and started jumping around like monkeys and calling us niggers' – are conflated with the sort of identitarian grievances that are causing so much division in society: 'The faculty is all white British and mostly mediocre. The curriculum is white, and hardly decolonised. And most of the students are, of course, white.' It is an insult to those who have been racially abused to suggest that their ordeals are in any way comparable to being required to read too many works by white authors.
There is a profound difference between 'assaults' and 'microaggressions', which the Guardian's report entirely fails to take into account. Instead, it assumes that anecdotal instances of the latter support the case that racism is far more commonplace than the new data itself suggests. In other words, the fact that so few instances of racism are reported is taken as proof of a general failure of university authorities to understand how racism should be defined.
Priyamvada Gopal, an academic at Cambridge University, believes that 'complainants get exhausted and give up simply because there is no comprehension of what racism is. There is either outright denial, "gaslighting" or minimising.'
It goes without saying that accusations of racism should be taken seriously, and that it is certainly possible that there have been some failings in this regard which ought to be addressed. But does this mean that no objective evidential threshold should be applied, other than the perception of the complainant?
Take the 'Rhodes Must Fall' campaign, where students urged Oxford University to remove the statue of the British colonialist Cecil Rhodes which adorns Oriel College. One leading protester, Ntokozo Qwabe, claimed that the statue was evidence that Oxford was 'institutionally racist' and that to preserve it was tantamount to 'violence' against the black community. To question the validity of this interpretation might well be dismissed as 'gaslighting' by many activists, but surely such extraordinary claims should not go unchallenged.
Even our law-enforcement agencies have now accepted this creed, prioritising 'the perception of the victim' above all other empirical facts, and even stating that 'evidence of… hostility is not required for an incident or crime to be recorded as a hate crime or hate incident'. Such disturbing negligence of due process is the inevitable consequence of intersectional theory gaining traction among the most powerful in society.
The contortions of logic it has taken for the Guardian to twist its findings into an alarmist frontpage story about 'endemic' racism are astounding. But as society has become more progressive, it is in the interests of activists to convince themselves that the situation is getting worse. This kind of sleight of hand not only generates resentment among the falsely accused — it also demeans genuine victims of racial intolerance. To question the Guardian's conclusions might well leave us exposed to accusations of 'gaslighting', but it is a risk we must take if we are going to be serious about combatting the true instances of racial discrimination that still blight our society.
Andrew Doyle is a stand-up comedian and spiked columnist. He is also the co-founder of Comedy Unleashed, London's free-thinking comedy club. Follow Andrew on Twitter: @andrewdoyle_com
Picture by: Getty.
To enquire about republishing spiked's content, a right to reply or to request a correction, please contact the managing editor, Viv Regan.