Jimi and the virtue of courage
Why Folajimi Olubunmi-Adewole's act of bravery has touched the nation.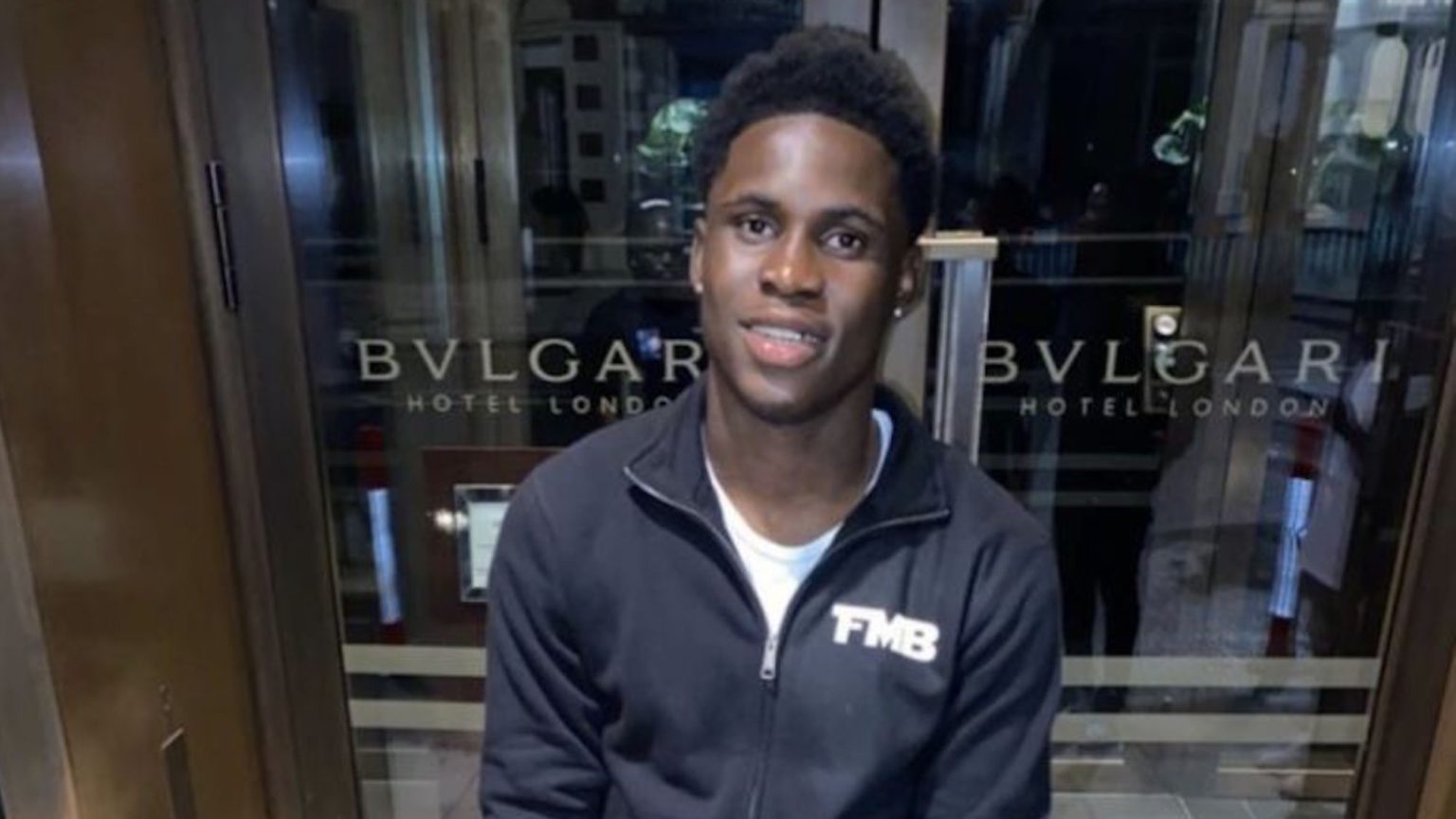 Bravery is a curious thing. True bravery is in short supply in this new millennium, and yet the word bravery is bandied about with abandon. Celebs are called 'brave' for giving tell-all interviews. Meghan Markle's televised chat with her billionaire friend Oprah Winfrey was the height of bravery, apparently. Phillip Schofield was hailed as brave for coming out as gay at the age of 58. Rose McGowan titled her self-congratulating memoir Brave. We are so battered by puffed-up claims of bravery that it can be hard to distinguish the real thing from the pretensions of it.
Folajimi Olubunmi-Adewole was brave. If you want to know what true bravery is, look away from the memoir shelves in Waterstone's and the gushing feature articles in celebrity magazines, and consider what this young man did. Twenty-year-old Jimi, as he was known to his friends and loved ones, jumped into the Thames at midnight on Saturday to help a woman who had fallen in. His friend went in with him. The woman was crying out: 'Help me, help me, I'm gonna die.' Jimi turned to his friend and said, 'We can look for her', and then threw himself into the pitch-black freezing waters. What happened next was deeply tragic: the woman and Jimi's friend were rescued by the Met Police's marine unit, but Jimi died.
Jimi's act of extraordinary bravery has touched the nation. His father said: 'He is a very unique and angelic soul and I am proud of him. He is a hero, and always will be.' What has struck many people about Jimi's valiant effort to save a stranger's life is how selfless it was. He didn't pause to conduct a risk assessment. He didn't allow the obvious danger of leaping into the Thames at night to distract him from what he thought needed to be done. Instead he put someone else before himself, someone he didn't even know. He put a stranger's life-and-death concerns before his own fears and took a risk.
That is what courage looks like. Bravery and courage are underrated virtues in the 21st century. They exist only as buzzwords on the front of glossy magazines or in Instagram posts by people who've been successfully sober for a few months. But as real, lived virtues, as principles that might guide human behaviour, they've been virtually pathologised. Risk-taking men are now likely to be diagnosed with 'toxic masculinity'. Red tape strangles the heroic instinct. Even the emergency services hold back from dire situations – like the Manchester Arena bombing, for example – until a risk assessment has been conducted. The virtue of doing good even when it is difficult or dangerous to do so – courage – is now considered reckless.
We cultivate fragility instead. Hide in this 'safe space', we tell young people. Let no stinging idea damage your self-esteem. Society now educates the young to avoid risky endeavours – whether that's taking part in a testy political debate, having an unprotected sexual encounter or confronting threatening individuals in the street – and instead to keep themselves and their feelings safe above all else. This has birthed an anti-social society. One in which self-preservation has become the highest virtue. One in which feeling fearful enjoys more cultural validation than behaving with courage. One in which you will actually witness people filming acts of violence or tragedy on their smartphones rather than intervening to try to make things better.
In this cosseted and individuated world, Folajimi Olubunmi-Adewole's act of bravery stands out. He allowed himself to be guided by virtue rather than self-interest – an all-too-rare act in this young millennium. We overlook the importance of courage at our peril. It is the 'cardinal virtue', said Hannah Arendt. It is a virtue that 'does not gratify our individual sense of vitality but [rather] is demanded of us by the very nature of the public realm'. Why? 'For this world of ours, because it existed before us and is meant to outlast our lives in it, simply cannot afford to give primary concern to individual lives and the interests connected with them', said Arendt.
Jimi embodied this virtue. He acted not for himself, but for the world he lived in. His primary concern was not for his own safety, but for the life of a person with whom his only bond was that they lived in the same society, a society that existed before we did and will exist after us, too. He reminded us of the centrality of courage to the security and progress of society as a whole. His death should be mourned; his bravery should be commemorated.
To enquire about republishing spiked's content, a right to reply or to request a correction, please contact the managing editor, Viv Regan.