Manchester Arena: an atrocity so swiftly forgotten
Hashem Abedi helped his brother murder 22 people. But his trial has come and gone with just passing comment.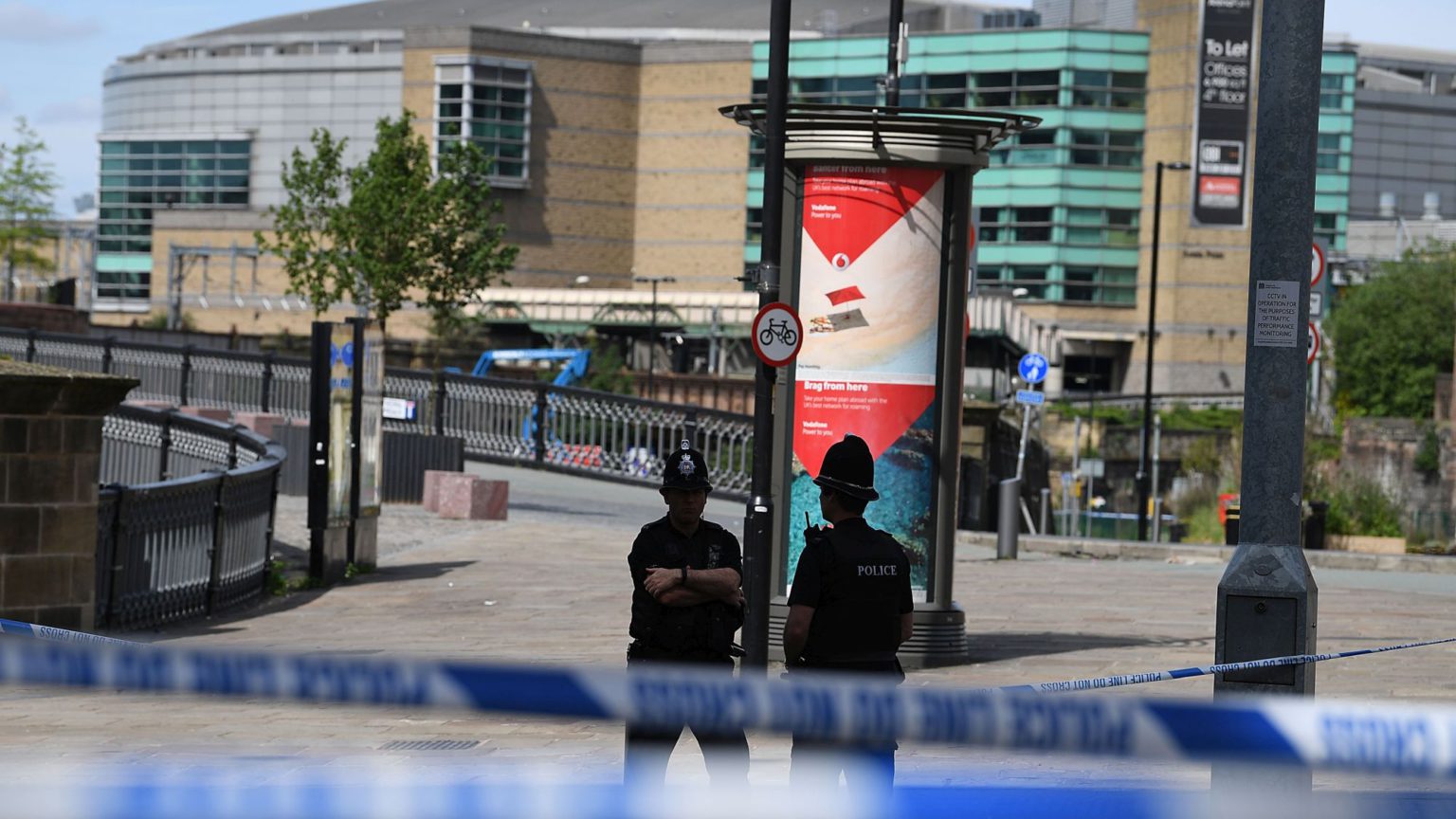 Hashem Abedi was sentenced to a minimum of 55 years in prison yesterday for his part in the murder of 22 people in the Manchester Arena bombing in 2017. His older brother, Salman, blew himself up in the arena's foyer with a shrapnel-stuffed bomb he and Hashem, both committed Islamists, had prepared together.
2017 was the year Britain was rocked by four major terror attacks. But the scale and barbarism of Manchester still stands out. Alongside the 22 slain, more than 100 were hospitalised and over 800 were injured. Families have had the hearts ripped out of them. Survivors still struggle with life-changing injuries.
The court heard how the brothers chose the night of 22 May, the night of an Ariana Grande concert, knowing that many in attendance would be children and teenagers. The Abedis' youngest victim, Saffie-Rose Roussos, was just eight years old. She suffered more than 70 external injuries; 17 metal nuts were found in her body.
In a year of grim records being broken, the Abedi trial was also a first: no one in an English court has ever been convicted of so many murders. He was only spared a whole life order — life imprisonment with no prospect of release — because he was under 21 when the atrocity was committed. Still, in all likelihood he will never breathe free air again.
And yet the trial seems to have come and gone with little comment. It briefly led the bulletins, then faded away. Granted, we've got a lot on our plates these days. But just as we seem to have completely forgotten the Reading knife attack barely two months back, in which three men were allegedly killed by a presumed Islamist zealot, Manchester – the deadliest terror attack on Britain's streets for a decade – risks fading from our collective memory and public debate.
Indeed, in the wake of Manchester we saw the crystallisation of a tendency, on the part of politicians and the media, to treat Islamist terror attacks as akin to natural disasters. 'Don't Look Back in Anger', that old Oasis anthem, was the refrain in the wake of that attack. We are now encouraged to mourn these atrocities and then swiftly move on, as if all this is terribly sad but probably couldn't be helped.
But what killed those 22 people, almost half of them kids and teenagers, was not some terrible accident. It was two individuals, devotees of the Islamic State, in the grip of a barbaric totalitarian ideology that sees British children as unbelievers deserving of death. Hashem Abedi, the court heard, set up an email address, 'Bedab7jeana', to purchase some of the bomb materials online. It means 'we come to slaughter' in Arabic.
Though Hashem wasn't present for the attack – he was in Libya, where his parents are from – he planned it meticulously with his brother. They spoke over the phone as Salman travelled to the arena. 'They are not kids caught in the headlights of something they don't understand', detective chief superintendent Simon Barraclough has said. 'This was all about the sick ideology of Islamic State and this desire for martyrdom.'
And yet, Islamist attacks are now routinely downplayed and depoliticised, in a way that would be unthinkable if any other ideology had motored so much carnage. The Counter Terrorism Policing statement, issued after Hashem Abedi's sentencing, made no mention of Islamism, jihadism or ISIS. In recent years, the great and good have become increasingly gripped by the threat of far-right extremism, even though Islamists have proved themselves a far greater threat.
Many in the media and politics appear convinced that even to discuss the Islamist threat is to fuel Islamophobia. This instinct is fuelled by its own kind of bigotry. It presumes that British Muslims will somehow be perturbed by us confronting an ideology that threatens them as much as it does non-Muslim Brits, and it presumes that the bigoted British people will fail to distinguish between the threat of Islamism and their Muslim fellow citizens.
The trial of Hashem Abedi revealed a man whose barbarism was matched only by his cowardice. Proceedings were delayed because he feigned illness, at one point claiming to be allergic to tap water. In the end, he sacked his legal team and refused to leave his cell. He was found guilty in his absence, denying the victims and their families a potential, partial moment of closure, as they bravely waited in vain to confront their loved ones' killer.
We would do well to emulate some of that bravery, and confront the ideology that continues to lead to barbaric, pointless atrocities on our streets.
Tom Slater is deputy editor at spiked. Follow him on Twitter: @Tom_Slater_
Picture by: Getty.
To enquire about republishing spiked's content, a right to reply or to request a correction, please contact the managing editor, Viv Regan.