Hank Azaria has nothing to apologise for
His voicing of Apu was brilliant. Shame on the woke zealots who abused him for it.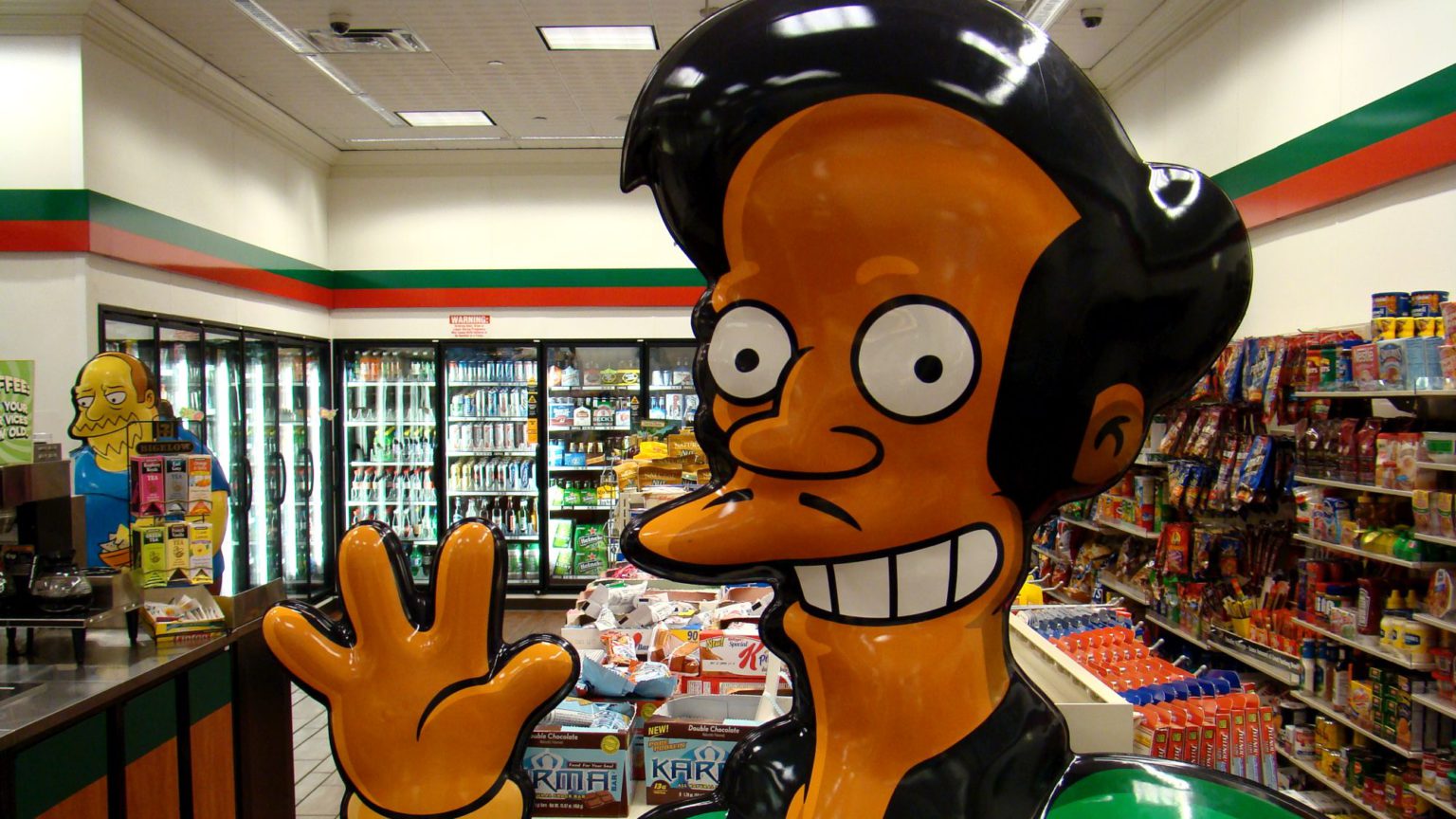 Apu, the beloved Indian cartoon character in The Simpsons, has been in the eye of a storm for a few years now.
Since I wrote about this loveable character for spiked in November 2017, describing him as a patriotic American Indian immigrant, we have learned that the creators of The Simpsons have quietly erased him from recent series.
Writer and director Jay Kogen said on Twitter in January 2020 that 'a few years ago people made it clear that they thought Apu was a hurtful racist stereotype. And Hank [Azaria] rightfully doesn't want to be a part of it. The Simpsons haven't used Apu in years. We don't want to hurt folks. We want to make them laugh.' Apu will appear in future, but he won't be voiced by Azaria anymore.
Azaria, a highly acclaimed voiceover actor, had been performing Apu's lilting, Indian-inflected voice since 1990. But in a podcast interview he gave this month, Azaria said he now realises that the show contributed to 'structural racism' in the US: 'I apologise for my part in creating that, participating in that. Part of me feels I need to go round to every single Indian person in [the US] and personally apologise.'
Azaria's eventual falling upon his own sword came about as a result of American Indian comedian Hari Kondabolu's 2017 documentary, The Problem with Apu. After watching the documentary, Azaria reflected on his relationship with the character by attending seminars about racism and reading articles about representation, eventually leading him to quit performing Apu's voice.
So, after the joyful innocence of playing a major part in bringing Apu to life, Azaria is now profusely ashamed of his past and wants to make amends. This is a depressing sign of the times. In recent years we have witnessed a growing reactionary demand for a rigid 'authenticity' in culture. Only Indians can perform Indian characters. And only East Asians can perform East Asian characters: Scarlett Johansson was lambasted for her lead role as fictional cartoon character Major Motoko Kusanagi in the cult manga comic-book film adaptation, Ghost in the Shell.
The woke campaigners who view white performers as cultural appropriators are taking the joy away from the art of performance, and the jouissance and artifice away from fiction. Actors and writers from the wrong ethnic background, echoing Mao's Cultural Revolution, are now publicly humiliated and shamed by social-media activists and the wokerati for stepping out of their own culture. Such cultural imprisonment is joyless and sanctimonious.
The under-representation of people from ethnic-minority backgrounds in the arts and media should not be ignored. But campaigns that lead to the temporary cancellation of Apu and to Azaria standing down as the voice of this much-loved cartoon character only reinforce a ghettoisation of culture. They also give free rein to white identitarians who equally rail against black actors performing white roles, as we saw in the racist backlash against black actor Leslie Jones starring in the 2016 remake of Ghostbusters and the casting of black actress Jodie Turner-Smith as Anne Boleyn in a Channel 5 period drama.
Actors and directors should be free to cast or perform anybody, and we should be open-minded enough to judge a performance by how good or bad it is. Let's stop racially imprisoning talented creators and performers.
Manick Govinda is an independent arts consultant, writer and artists mentor. Follow him on Twitter and Authory.
Picture by: istolethetv, published under a creative-commons license.
To enquire about republishing spiked's content, a right to reply or to request a correction, please contact the managing editor, Viv Regan.