Scarlett Johansson and the new cultural police
Why shouldn't a 'cis' actress play a trans man?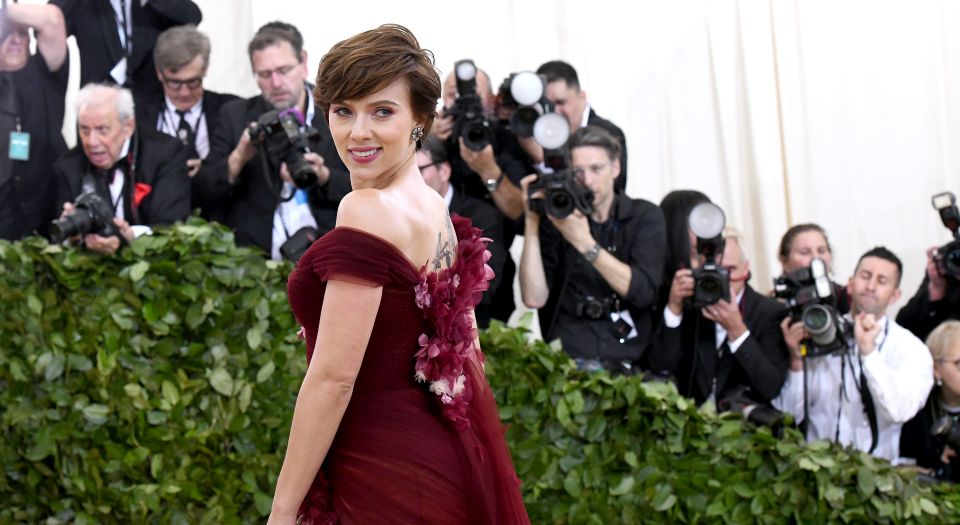 Once again, a minority is under threat from a movie that is yet even to exist. It was recently announced that Scarlett Johansson was due to star in a biopic of 1970s transgender Pittsburgh mobster Dante 'Tex' Gill. The film, titled Rub and Tug, is described as a 'fact-based story of a woman who flourished in a male-dominated business of massage parlours and prostitution by essentially taking on the physical identity of a man'. Twitter was swift to condemn the production, arguing that Gill was actually a trans man, and therefore a 'cisgender' woman had no right to portray him. The inevitable backlash was followed by Johansson dropping out of the film.
Gill's status as a trans person is actually still a matter of some debate. When he was a mobster boss, trans terminology did not exist as it does today. While it's true that Gill asked to be referred to as a 'he', as 'Mr Gill', there are conflicting accounts about whether Gill literally thought of himself as a man. Many sources affirming his trans status quote the same single obituary, which only stated that he 'may' have had reassignment surgery. Whether or not Gill would have identified as trans is far from clear. Apparently, identitarians, who claim to believe that people should be free to self-identify as anything they wish, are all too eager to identify on a dead person's behalf when it suits them.
What's more, those who are claiming Gill as a representative of the trans community do so without stopping to think of who they're celebrating. He was a hoodlum who made millions from pimping prostitutes. Many of the same commentators who want an end to films which portray women as sexual objects or glamourise sex work are now championing this pimp in the name of identity politics. Gill forced women to take lie-detector tests when suspecting them of theft and would dock entire shifts' pay for as little as a misplaced washcloth. What an inspiration to the trans community.
But the stepping down of Johansson is being celebrated as a victory nonetheless. As LGBT website 'Them' states, 'Let this all be a lesson that getting mad on Twitter and holding public figures accountable is indeed an effective way to make change'. But who is going to benefit from this? Johansson's resignation does nothing to improve the daily lives of trans people. Some identitarians' obsession with the casting of movies shows how privileged they are. It's as if getting a diverse actor a job is more important than actually improving the daily lives of the diverse communities these people claim to represent.
This superficial victory is, supposedly, even more profound as it ends Johansson's 'problematic' streak of roles. This follows, after all, from her alleged 'whitewashed' role in Ghost in the Shell, the live-action remake of the famous anime of the same name, which, like Rub and Tug is due to be, was directed by Rupert Sanders. But can we finally lay to rest the idea that Johansson played a Japanese character in that movie? To quote Mamoru Oshii, the director of the original Ghost in the Shell: 'The Major [Johansson's character] is a cyborg and her physical form is an entirely assumed one… there is no basis for saying that an Asian actress must portray her.' Besides, the film was awful. More 'accurate' casting would hardly have saved it.
Going back to Rub and Tug, those who state that 'of course' a trans actor should always play a trans character are simplifying a complex debate that is still raging among trans actors. Trace Lysette, a trans actress who has a recurring role in the Amazon show, Transparent, has said that Johansson's casting would be acceptable if trans actors could also audition for cis characters. Laverne Cox, the trans star of Orange is the New Black, has said, 'I would never want to tell another actor that they should or shouldn't play a part'.
In the end, what the rage against Rub and Tug really reflects is a strange, hair-trigger intolerance among some identity-politics types with regard to art and culture – which is now, with the stepping down of Johansson, having a real effect on how films are made. This identitarian policing of culture, the constant controversies over who plays particular characters, and who particular films are 'for', makes both creativity and solidarity impossible. This isn't contributing to the creation of culture, to the broadening out of 'representation'; it is snuffing out creativity.
Christian Butler is a spiked columnist. Follow him on Twitter: @CPAButler.
Picture by: Getty
To enquire about republishing spiked's content, a right to reply or to request a correction, please contact the managing editor, Viv Regan.