White supremacy isn't to blame for anti-Asian hate crimes
Most attacks on Asian Americans are not carried out by racist whites.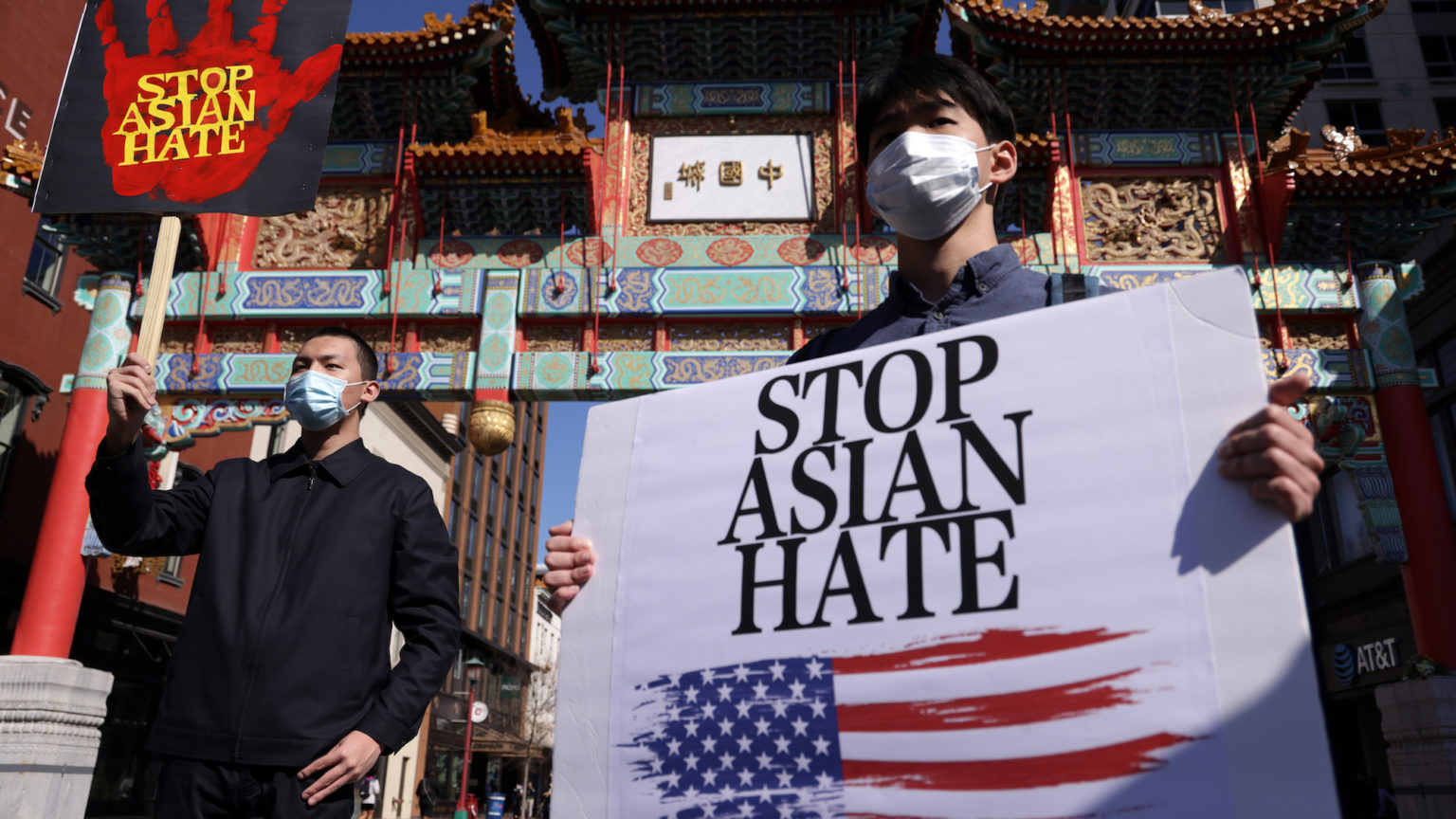 Hate crimes against Asian Americans have increased substantially across the largest US cities. Recent killings in Atlanta, at Asian-owned massage parlours, have drawn international attention. Eight people were murdered, six of them women of Asian descent.
Some in the media have tried to blame the attacks on 'white supremacy'. 'White supremacy and hate are haunting Asian Americans', says one CNN headline. The article even tries to link the killings to Donald Trump's jibes about the 'China virus' last year. But it is highly unlikely the Atlanta killings were motivated by anti-Asian hatred. All of the data suggest that violent crimes against Asians have nothing to do with white supremacists.
Some have argued that the Atlanta killings are best understood as crimes against sex workers. Tracy Quan of the LA Times argues that the killer's goal was 'sexual, not racial purity'. The suspect is known to have attended rehab for 'clinically effective and Christ-centered' treatment for sexual addiction. According to the Associated Press: 'All three businesses where people were fatally shot on Tuesday have detailed recent reviews on an online site that leads users to places that provide sexual services.'
Of course, white supremacists must be vigorously challenged. But very few of them live in the city centres where most hate crimes are committed. In fact, when it comes to most of the hate crimes committed against Asian, Latino, and LBGTQ victims, the perpetrators are black men. Looking at FBI hate-crime statistics from 2019, compared to the proportion of men who are 18 to 44 years old in their populations, the rate of black perpetrators is 40 per cent, 76 per cent, and 303 per cent higher than the white rate for hate crimes against the Asian / Pacific Island, Latino and LBGTQ communities, respectively. When you look at the types of hate crime, the perpetrators of assaults were also disproportionately black, though whites committing hate crimes were more likely to vandalise or destroy property.
Evidence from Los Angeles also shows the limits of blaming hate crime on 'white supremacy'. According to the Los Angeles County Commission on Human Relations, even as white-supremacist acts have increased overall since 2008, white-supremacist crimes accounted for just 22 per cent of all hate crimes in 2019. And even then, seven out of 10 of these white-supremacist crimes involved vandalism – and more than half targeted the Jewish community. In other words, white supremacy is not a major factor in violent attacks on Asians.
As Bret Stephens notes in the New York Times, in 2020 the New York Police Department found that out of the 20 anti-Asian hate crimes in which arrests were made, two arrestees were white, five were white Hispanic, two were black Hispanic and the rest were black.
The disproportionate share of black assailants has been well-known to Asian communities for some time. But concerns about racial tensions have distorted the discussion. A New York Times story notes that many Asian-American community leaders 'say tougher enforcement could end up pitting Asian-Americans against black and Latino communities, inflaming racial tensions'. The head of a Chinese social-services agency told the paper that 'many of his Asian colleagues were verbally harassed during the pandemic, but chose not to alert law enforcement because they worried the perpetrators, who were often people of colour, could be mistreated by the police'.
But the narrative of white supremacy is impervious to the facts. Author Cathy Park Hong admits in the Atlantic that it's 'tricky' to talk about 'the optics of a black or brown person assaulting or attacking the Asian elderly'. She feared that 'with older Asian immigrants, these crimes may reaffirm their anti-blackness and drive them toward the right'. She even laments that 'Whenever I say on social media, "These attacks are symptomatic of white supremacy", white people say, "How is it white supremacy when it's not white people committing the crimes?"' 'I fear that… white people will not hold themselves accountable', she says.
Clearly, white supremacy has nothing to do with these attacks. This narrative is not only wrong, it also risks rationalising some incredibly violent, anti-social and destructive behaviour.
Robert Cherry is a recently retired Brooklyn College economics professor and author of Why the Jews? How Jewish Values Transformed Twentieth Century American Pop Culture, published by Rowman & Littlefield.
To enquire about republishing spiked's content, a right to reply or to request a correction, please contact the managing editor, Viv Regan.