The precautionary principle kills
The decision of EU states to suspend the use of the AstraZeneca vaccine is not cautious – it's dangerous.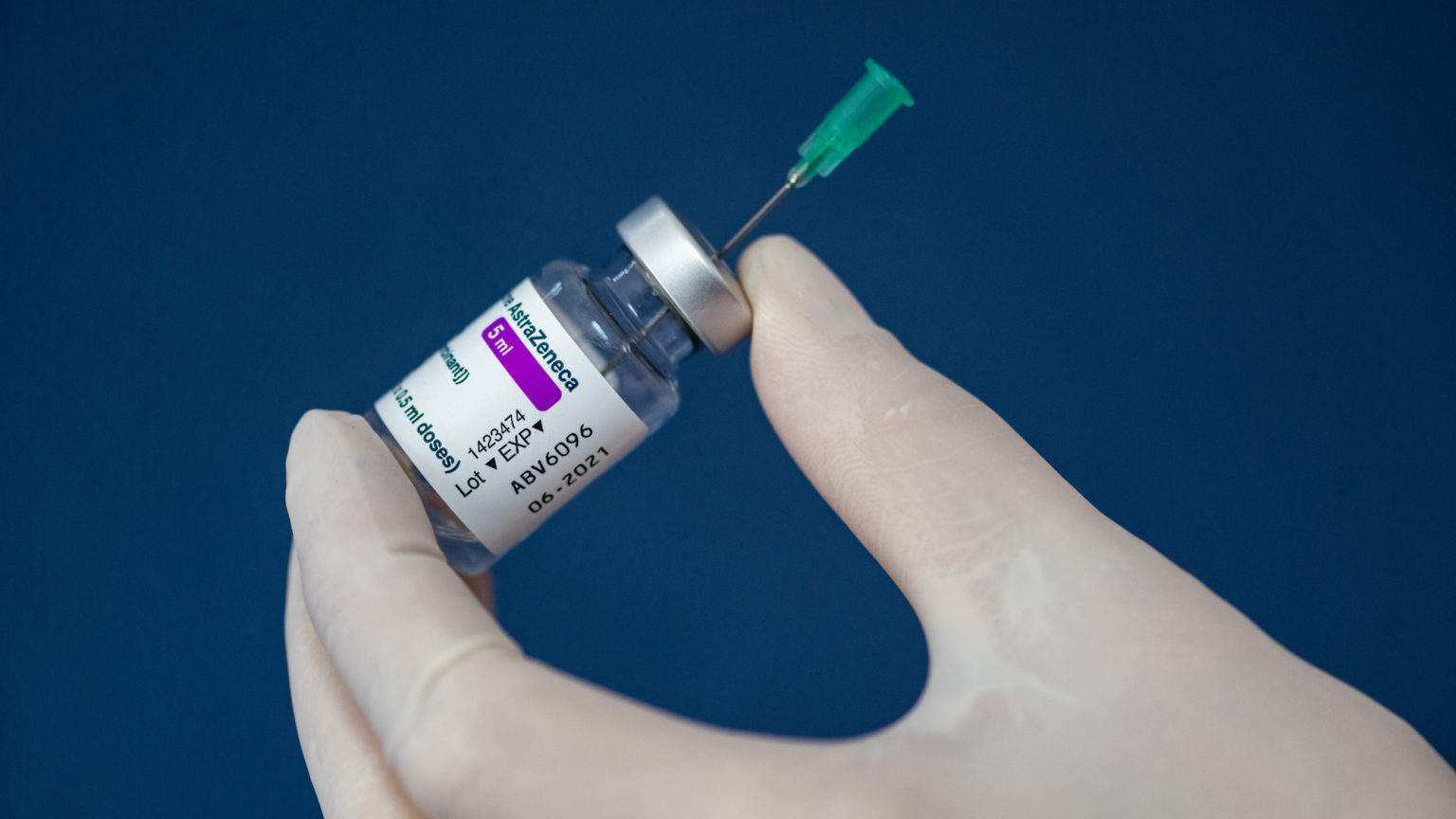 The EU seems determined to make a complete mess of rolling out the vaccines against Covid-19. The latest bout of stupidity is the decision by several countries to suspend the use of the Oxford / AstraZeneca (AZ) vaccine.
First, a quick recap. Last summer, several EU member states decided to start negotiations on securing supplies of the AZ and Pfizer vaccines. However, this can-do approach was quickly snuffed out in favour of an EU-led approach. After months of wrangling, deals with AZ and Pfizer were put in place far too late. In addition, EU medicines regulators took far longer to approve the vaccines than elsewhere, only giving the green light to Pfizer in late December and AZ at the end of January.
Then there was an almighty spat between the EU and AZ over supplies. While the UK was ramping up its vaccine programme, the EU was fuming at AZ's warning that there were production problems, leading to a temporary shortfall. Things got so bad that the Commission unilaterally decided that it would effectively tear up the Northern Ireland Protocol on the off chance that some vaccine doses might get to the UK via Ireland – a decision that was swiftly reversed.
In January, a German newspaper, Handelsblatt, caused ructions by claiming that 'the AZ vaccine apparently has an effectiveness of only eight per cent in the elderly'. 'The government's vaccination strategy is shaky', it argued. The eight-per-cent figure had apparently come from Germany's health ministry, although some claimed this was just a misunderstanding. That didn't stop French president Emmanuel Macron from claiming the vaccine was 'quasi-effective' for over-65s. It also didn't help that German chancellor Angela Merkel was wrongly reported to have refused to have the AZ vaccine. (At 67, she was just in the wrong age group.)
After all this fuss, few could be surprised that vast numbers of Europeans refused to have the AZ vaccine. Continuing the schizophrenic approach, Italy then blocked the export of 250,000 doses of the AZ vaccine destined for Australia. This 'love you, hate you' behaviour is more akin to a teenage love affair than the serious matter of dealing with a pandemic.
Now, just to put the tin lid on this mess, several EU countries have decided to suspend use of the AZ vaccine in response to claims that it may be linked to an increased risk of blood clots. German health authorities have not covered themselves in glory on the issue. On Friday, health minister Jens Spahn said: 'I regret that … some countries in the European Union have suspended vaccination with AstraZeneca. From what we know so far, the benefit… is far greater than the risk.' By Monday, the government had decided to suspend use of the vaccine.
What is amazing is the paucity of evidence about an elevated risk of blood clots after taking the vaccine. It seems to be a classic example of the post hoc ergo propter hoc fallacy. Basically, just because B follows A does not mean that A caused B. In this case, Denmark was first to suspend the use of the AZ vaccine last week due to reports of clotting, including one fatal case. Other countries, including Norway and Iceland, quickly followed suit.
However, AstraZeneca has been quick to point out that there is no evidence of a problem. Yes, there have been cases of blood clots, but there don't appear to be any more than one might expect. As David Spiegelhalter has pointed out, the European Medicines Agency says there have been 30 'thromboembolic events' following around five million vaccinations. But, he notes, 'Deep-vein thromboses (DVTs) happen to around one person per 1,000 each year, and probably more in the older population being vaccinated'.
Looking more broadly at the side effects from the vaccines, he concludes that 'these vaccines have shown themselves to be extraordinarily safe'. He compares the logic to the misplaced scares around MMR and autism, which have led to many parents rejecting another safe vaccine. Of course, we should monitor the data in case a risk does arise – which is why we have a reporting system for side effects – but the data so far do not justify such extreme action.
So what is with the madness? EU countries are almost all way behind the UK and the US in vaccinating their populations. Supplies are thin on the ground, with every dose urgently needed. Yet they have chosen to reject, at least temporarily, an effective and safe vaccine.
The clue is in an idea that has dominated EU policymaking for decades: the precautionary principle. This suggests that precautionary action should be considered 'even before a causal link has been established by absolutely clear scientific evidence'. That's fine as long as the action taken has no downsides. But it's mad when there is a clear and present danger to taking that action. In this case, refusing to use one kind of vaccine would be fine if there were plentiful supplies of alternatives or no health emergency. But evidence of the vaccine's harm is still thin, bordering on non-existent, while Covid-19 is still killing far too many people.
Ireland's deputy chief medical officer said on Sunday: 'It has not been concluded that there is any link between the [AstraZeneca vaccine] and these cases. However, acting on the precautionary principle, and pending receipt of further information, the NIAC [National Immunisation Advisory Committee] has recommended the temporary deferral of the… AstraZeneca vaccination programme in Ireland.'
Even if this suspension comes to an end and the AZ vaccine comes back into use, it will be no surprise if many people are hesitant about accepting it. The whole vaccination programme will be slowed down, more people will die and lockdowns will remain in place for longer. It's hard not to wonder if there is a political element to all this – an attempt in some quarters to justify the EU's vaccine failures by finding fault with a vaccine that was developed elsewhere. But even on the face of it, the decision to stop using the AZ vaccine is nuts.
You don't have to be a Union flag-waving patriot, proudly extolling the virtues of a vaccine developed in the UK, to think this is all bonkers. Indeed, the gushing discussion last year of the development of the Oxford vaccine, as it has been called routinely, was a bit grating. This is not about national pride – it's about looking across to the continent, shaking your head, and wondering what on earth the authorities are thinking.
For once, the UK has managed to dodge this nonsense, with almost 46 per cent of all adults now having had at least one dose of either the AZ or Pfizer vaccine. (Three per cent have now had both doses.) With the chaos on the continent, it's another good reason to be thankful for Brexit.
Rob Lyons is a spiked columnist.
To enquire about republishing spiked's content, a right to reply or to request a correction, please contact the managing editor, Viv Regan.