The EU's ruthless vaccine protectionism
Now it is blocking vaccine shipments to Australia. So much for international cooperation.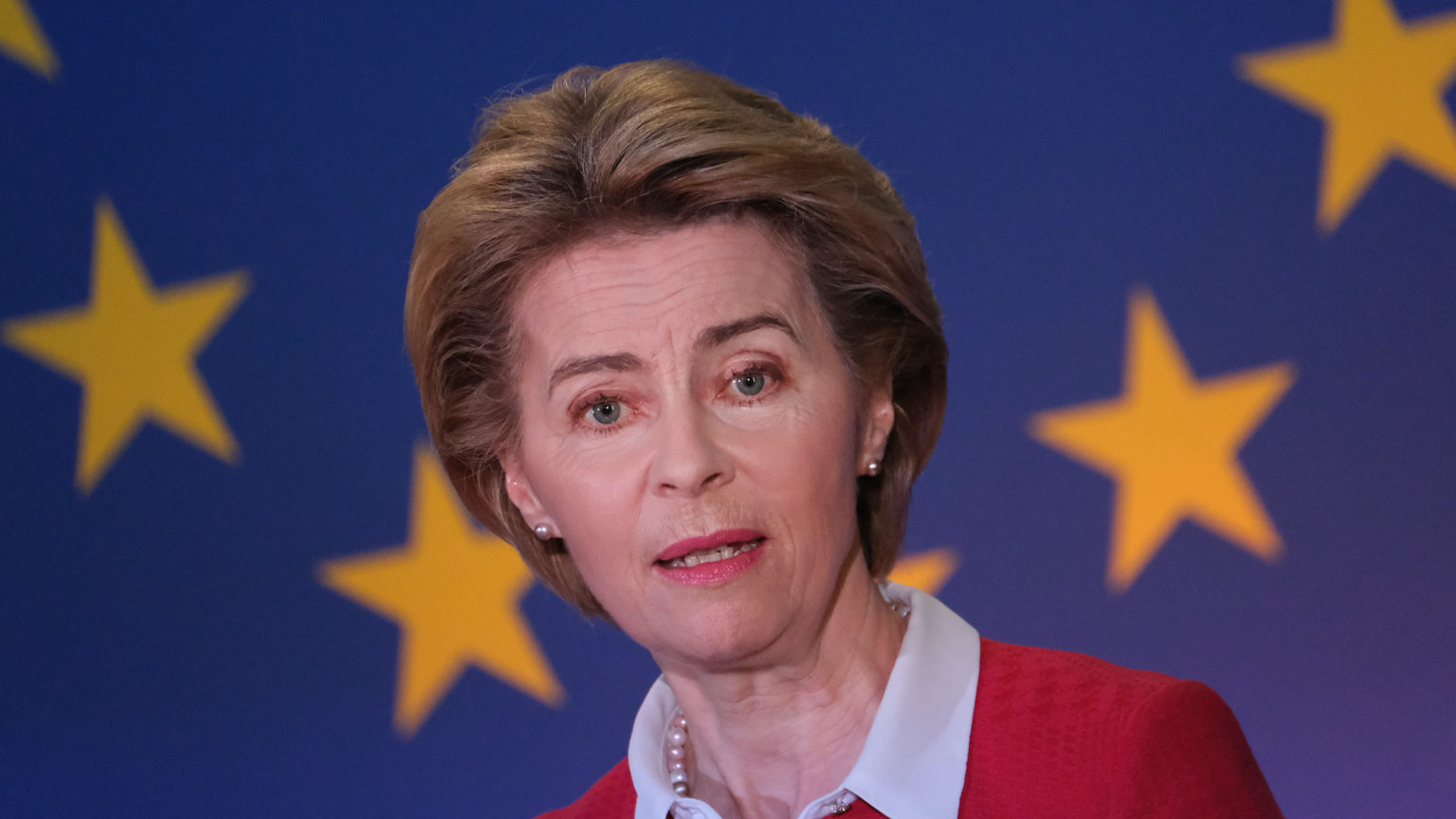 It is something of a post-Enlightenment miracle that we have produced several effective vaccines against a novel virus in less than a year. No doubt, schoolchildren will be taught about it in years to come.
This achievement is particularly impressive when we remember that, barely a century ago, the Spanish Flu killed between 50 and 100million people, who were helpless in the face of nature's capriciousness. And just over a decade ago, the same H1N1 influenza virus returned and killed an estimated 300,000 people.
But coming up with the vaccines is not enough. We have to produce and distribute them, too – which is where the real problem lies for Brussels. The EU, whose oxymoronic motto is 'United in Diversity', likes to boast about how it has led in bringing about peace, justice, enlightenment, prosperity and human rights. But where were these lofty values last week, when Italy used a new EU export mechanism to block a shipment of 250,000 doses of the Oxford / AstraZeneca vaccine to Australia? This is despite unused doses piling up in France and Germany, in part due to both governments' initial refusal to approve the jab for those aged over 65.
The new EU 'transparency mechanism' gives member states the right to stop the export of vaccines made by factories within their borders, if the manufacturer has not fulfilled existing contracts with the EU. This new mechanism could affect up to 100 countries worldwide who are expecting vaccine shipments, including the UK, the US and Canada.
The EU's vaccine rollout, like many of its continent-wide exploits, has been sluggish and ineffectual. Meanwhile, the UK, freed from Brussels' bureaucratic leash, has managed to get organised remarkably well. By last Saturday, Britain had distributed 34.37 doses for every 100 people, whereas the equivalent figure for the EU was only 9.11.
A central cause of the EU's failings is its endless red tape. Freed from EU regulations, the UK approved the Pfizer / BioNTech vaccine almost three weeks ahead of the EU. And the EU's delays are also due to the usual jostling for gain among supposedly harmonious member states. France and Germany are alleged to have insisted on preferential treatment for vaccines made by French and German companies.
Unsurprisingly, Europeans have lost confidence in their leaders. Over half of all Germans say the EU has handled the vaccine rollout badly.
Panicked by its own failures, Brussels is trying to save face by denying to others what they have legally purchased. Needless to say, lives have been put at risk by the EU's actions – European lives through EU incompetence, and now, potentially, Australian lives through EU protectionism. So much for international cooperation.
Just like the migrant crisis in the early 2010s and the economic crisis of the late 2000s – whose effects still plague Southern Europe today – this latest episode demonstrates the EU's tendency toward catastrophic incompetence. Yet again, it has failed to protect the interests of the people it professes to represent.
The EU may have a Nobel Prize and a big PR budget. But we can all see how badly it has got the vaccine rollout wrong. This disaster has shone an unforgiving light on the difference between the EU in action and the EU in theory. In short, the EU is the proof of the old adage that we should not judge someone's actions by their reputation, but judge their reputation by their actions.
Xin Du is a writer based in Australia.
Picture by: Getty.
To enquire about republishing spiked's content, a right to reply or to request a correction, please contact the managing editor, Viv Regan.