The dangerous rise of climate censorship
Stop Funding Heat has pressured a newspaper to delete a series of eco-sceptical articles.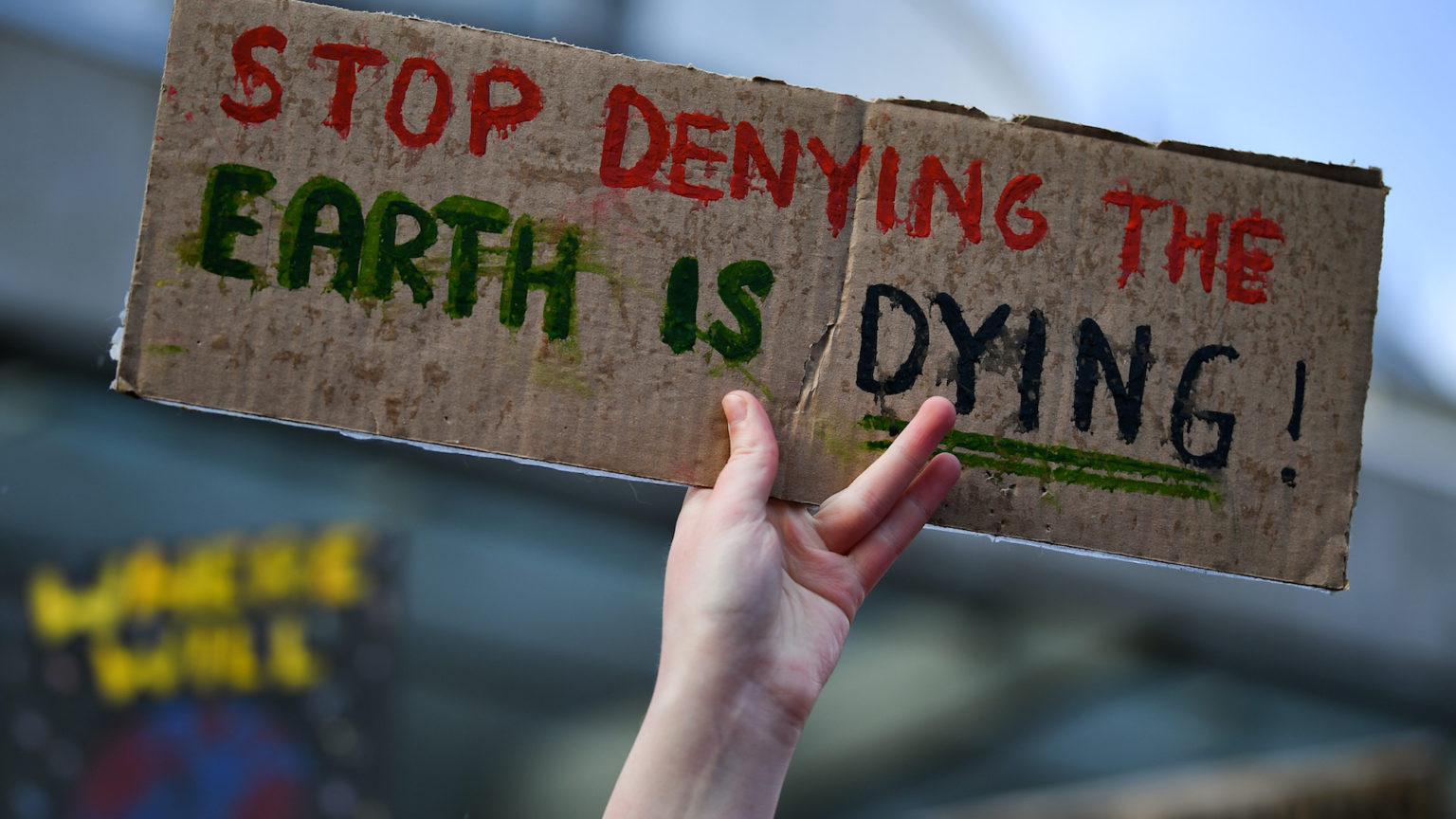 Six retweets. That is all the censorship campaign, Stop Funding Heat, needed to have a series of articles taken down by a major British news website and erased from the web. The activists also extracted a groveling apology from the paper's editor, who promised not only to join the campaign, but also implied his journalists would stop reporting negatively on their cause and would no longer hold them to account.
Stop Funding Heat is a spinoff of campaign group Stop Funding Hate, which pressures advertisers to withdraw funding from newspapers and media outlets which publish articles it disagrees with. Stop Funding Heat is a mysterious outfit which appeared online in 2019. According to its Facebook page, it aims to 'defund' and de-platform its ideological opponents in order to make criticisms of green politics 'unprofitable'. It has no official website and only a Gmail contact address. Yet it has managed to solicit a swift response from a major newspaper.
'As soon as I became aware of these stories I removed them as they fail to reflect our direction of travel in pursuing a greener, environmentally friendly agenda', Gary Jones, editor-in-chief of the Daily Express and Express Online, told the DeSmog climate blog after he was contacted by Stop Funding Heat. 'The Express is committed to promoting green issues and reporting on developments in the ongoing battle to combat climate change, and bring real, sustainable change to the way we all lead our lives. I am absolutely determined to report positively on efforts not only to make Britain greener, but to look at the global picture which impacts on us all', he added.
That is, the Express will be 'pursuing' Stop Funding Heat's 'agenda'. Never have I seen such an astonishing statement from a newspaper editor in a democratic society. And never have I known a campaign to win such an easy victory over our supposedly free press.
It is, of course, hard to know what was in the censored articles. One, which has been archived, is about Naomi Seibt, a critic of Greta Thunberg. It says that Seibt 'argues people should "think before panicking"', although she 'agrees carbon dioxide… does affect climate change'. Hardly climate 'denial'.
The campaigners didn't even need to leave their bedrooms to get results. A few tweets were directed at a prominent Express advertiser, saying 'Is this really a message that @Octopus_Energy wants to endorse?'. Six retweets and 17 likes later, Octopus Energy replied, causing the Express to back down immediately.
Just six months ago, people from across the political spectrum rallied around the Spectator after the Co-Op – prompted by Stop Funding Hate – attempted to influence the magazine's editorial line on trans issues by joining an advertising boycott. Spectator chairman Andrew Neil promised to ban Co-Op from placing ads in future. More than 1,000 people subscribed to the magazine in a single day in a show of force and solidarity. Co-Op promptly apologised and a victory for the free press was declared. That victory, however, now appears to be just a minor battle in a longer war that is rapidly being lost.
Wherever one stands on the issue of climate change, it should concern us all that it is now, in effect, only possible to cover and report on this issue in one light. All those who support the Net Zero agenda should welcome scrutiny if they are confident in their policies and ideology. Either that criticism is debunked and ridiculed, and their case is strengthened, or it can expose some weakness in their policies and ideas, which can then be corrected. But if all your critics are silenced, we can and should conclude that you have things to hide.
The difference between the Spectator and Express Online cases is that the latter is reliant on advertisers, rather than subscribers, and is financially struggling generally. This is the case for almost all of our newspapers and news websites. As a result, they are much more responsive to the views of advertisers, even though these are notoriously out of step with the views and economic interests of working people.
Nearly every paper in the country is now either backing the government's campaigns on climate and Net Zero, or is calling for it to go harder and faster. The Express has its 'Green Britain Needs You' campaign, which claims green policies will generate £21 billion for the economy. And the Sun has its 'Green Team' campaign, which promises to save readers' money and the planet.
Reaching Net Zero may or may not be a worthy cause. But is it really true that suddenly abandoning fossil fuels, on which all modern civilisation has been built, can be achieved with no adverse economic effects? Who is scrutinising these claims if once sceptical papers like the Express are now committed to 'campaigning' on the issue and rather than reporting on it?
Big Tech is compounding the problem, too. Open online debate around the proper policy response to climate change is becoming all but impossible. Videos on YouTube come with a health warning and a link to the Big Tech-approved stance. There has also been widespread 'shadow banning' of articles on Facebook, even those based on peer-reviewed science, which counter the accepted climate narrative. No doubt newspapers, already fearful of advertisers, will self-censor in turn to avoid losing the 36 per cent of people who now get their news on Facebook.
Things will only begin to change when we see new online platforms and publications, representing a real diversity of views, and when readers begin to pay for the journalism they support. We cannot continue relying on Facebook moderators and advertisers, or Octopus Energy and other corporations with a commercial and ideological agenda, to decide what news gets funding and exposure.
During the coronavirus crisis, we have grown used to the media, often at the behest of the government, framing everything in the most alarmist terms possible – while shaming those who dissent from government policy. I fear this is also the case with climate. The public are not trusted to read or hear criticism of green policies or positive news on climate because elites think that they know better and believe the cause is more important than the truth.
If this settlement becomes the norm – upheld by big corporations, a cowardly media and monopolous Big Tech firms – we will have shut down debate on one of the most important issues of our time.
Liam Deacon is the Brexit Party's former head of press.
To enquire about republishing spiked's content, a right to reply or to request a correction, please contact the managing editor, Viv Regan.