Lockdowns are weakening family life
Combining homeschooling with work is proving impossible for some parents.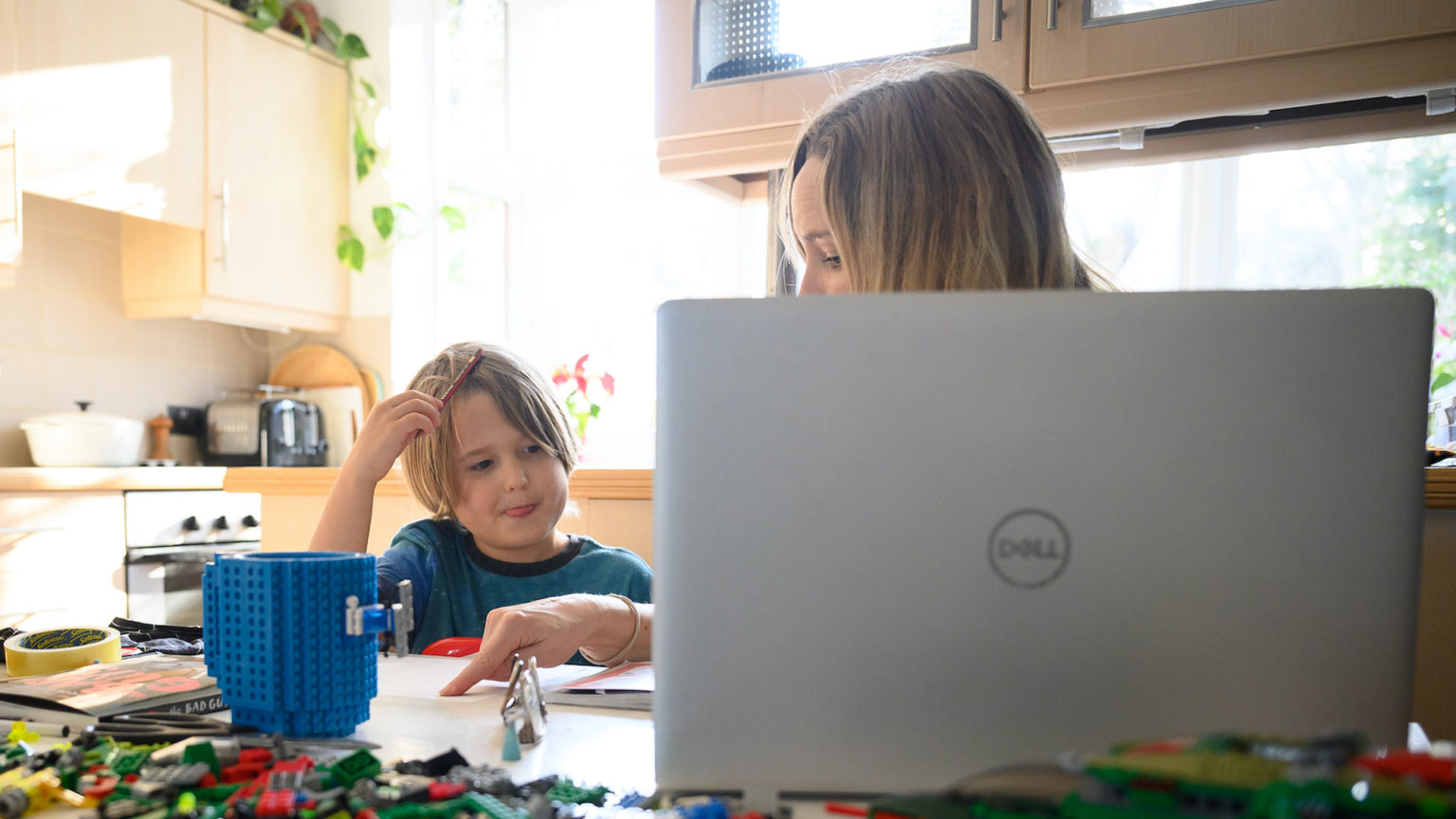 Nobody has been having it easy in this lockdown. Take parents of young children.
They have been under real strain. The pressure of trying to homeschool kids while holding down a job and, for some, taking care of elderly parents, has left them feeling exhausted and worn down. As one tearful and shattered mother of five said in a talkRADIO interview this week, 'I can't see an end in sight'.
The relentlessness of trying to juggle literally everything in their lives without any respite has undoubtedly taken a huge toll on parents. When the third lockdown and school closures were announced, popular forum Mumsnet released the following statement on Twitter:
'Covid-19 has had a sudden and catastrophic impact on women, and yesterday's announcement has left many of our users devastated and fearful about how they will cope. Thousands of women will once again have the impossible task of juggling work, childcare and homeschooling. Many will be furloughed, laid off or forced to reduce their hours while others will be catching up on work into the wee hours after the kids have gone to bed and will simply be exhausted and miserable.'
There is plenty of evidence already of the effect lockdowns are having on mothers. In the US, a huge number of women have dropped out of the labour force during the lockdown because they were unable to balance work and childcare. And postnatal depression and anxiety are reported to have risen sharply as women are cut off by social distancing from their usual support networks. I honestly don't know how I would have gotten through my first year of motherhood without mum groups, coffee shops and soft play. It would have been a very lonely time.
It's not just women affected by lockdowns, of course. I know men who have suffered intense anxiety after losing their jobs, not knowing how they are going to support their families. In one case, one male friend said he had had suicidal thoughts after he lost a thriving business he had spent years building up.
The situation for parents is incredibly stressful. They are looking after their children, while worrying about losing their jobs, or finding new ones. Parenting can seem so mundane and ordinary that people underestimate how overwhelmed some can get with just the daily grind of paying bills and raising kids. And now they're having to cope with the extra pressure of homeschooling.
Thanks to lockdowns, kids are living in often stressed and tense households. One of the darker effects of all this has been the increased number of eating disorders diagnosed among chilldren. This will have long-term consequences for the children and for the people who take care of them.
What is the plan for mental health here? There are a lot of macho metaphors about 'wrestling the virus to the ground', but very little kind, empathetic language about how people might manage under the pressures of lockdown. I was astonished to hear a doctor during a debate on BBC One's The Big Questions describe lockdown as 'a medicine' and eating disorders among children as a mere 'side effect'.
We need to start asking hard questions of the government. How many people need to be vaccinated before things start opening up again? And when will schools be fully open? Parents need to have some idea of when this will end, because right now it is like an interminable prison sentence. Most people can get through difficult times when they know there is an end in sight or a goal to be reached. Many parents I know have made an absolutely heroic effort to keep everything together. But they are human and they need to rest, sleep and have some time for themselves.
We may yet have the 'great British summer' that health secretary Matt Hancock is so optimistic about. But many parents and children will be recovering from this for years.
Candice Holdsworth is a writer. Visit her website here.
Picture by: Getty.
To enquire about republishing spiked's content, a right to reply or to request a correction, please contact the managing editor, Viv Regan.