Why schools must open – and stay open
We need to treat schools as we do hospitals and food stores – as too important to do without.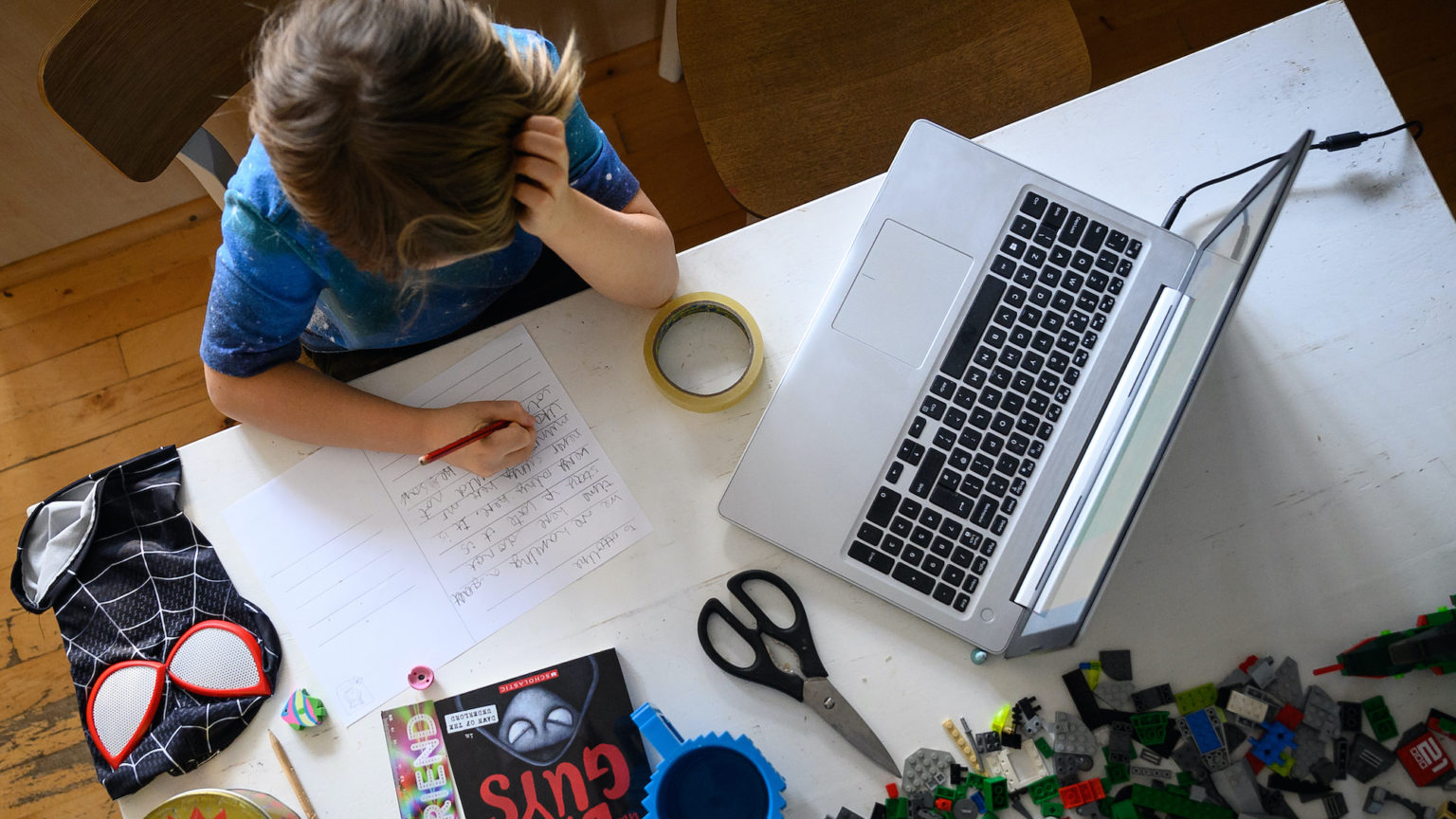 The Scottish and Welsh governments are planning to start reopening schools for all children from 22 February, with a gradual phased return of first younger and then older pupils. Their English equivalent is talking about doing similar two weeks later, from 8 March.
Such moves, though shot through with caution and caveat, are welcome. At least they show some semblance of political will to go beyond lockdowns. Indeed, such has been the volume of comfortable-class doomsaying over the past month, resounding with the lugubrious phrase 'there is no return to normal', that the very idea those in power might relax restrictions had started to seem positively utopian.
So schools opening for all kids – not just keyworkers' children or those deemed vulnerable – is good news. This time, though, we must resolve to keep schools open. Politicians mouthed this commitment during the summer and into the autumn, with hapless education secretary Gavin Williamson even 'vowing' that schools wouldn't be closed again. Until they were.
So there has been no shortage of a rhetorical commitment to keeping the school gates ajar. Last to close, first to open, and all that. But it has lacked substance. Lacked conviction.
And it is a bit of conviction we are going to need if we, as a society, are going to be able to fight the safety-first, close-the-gates tendency, which surfs any rising wave in infections. Because rest assured there are plenty out there just itching to pull on their wetsuits again. Teaching unions are already challenging the plans in Scotland and England, insisting that schools will continue to be a 'vector' for viral transmission. Which is one way of talking about your workplace.
So we need to be resolute. We need to assert that educating and socialising our young people – in a classroom, before an actual teacher – is indispensable. Vital. It's not a fungible asset to be traded off in one of those mythical cost-benefit analyses so coveted by the lockdown debaters. It is a social and moral good. In and of itself.
Yes, the case for opening schools can be built on empirical evidence. There's the simple fact that the risk of children and teenagers being severely affected by Covid is 'vanishingly small', as the British Medical Journal put it. Schools are also not major vectors for Covid's spread. The World Health Organisation itself makes that clear. Under-10s, it says, tend to be less infectious than the population as a whole. And what transmission there is in schools tends to emanate from and among staff, rather than students, certainly in primary schools. Recent studies from Norway and Germany back this up.
In fact, so convincing is the evidence that schools at most reflect an existing rate of transmission rather than contribute to its acceleration that it has persuaded even public-health expert Professor Devi Sridhar – a prominent champion of Zero Covid, and an adviser to the lockdown-happy Scottish government. 'I'm increasingly convinced by data from countries across the world that we are underestimating the harms of keeping young kids out of school and overplaying their role in transmission', she admitted, adding: 'Children should be in school.'
Quite. But what happens when another, perhaps even more transmissible variant appears? What happens when the likes of Sridhar cannot say for certain that schools aren't playing a significant role in community transmission? What then?
And this is where conviction and principle come in. We must keep kids in schools, not because we are absolutely certain they are 'safe' to open, but because we deem them too important to close. This requires a shift in moral perspective, not just a survey of peer-reviewed research. We need to start treating schools as we do hospitals and food stores – that is, as a vital component of our critical infrastructure. We need to understand that what they provide – for children and their parents – is too valuable to do without.
Their closure has rammed that home. Thanks to the grim social experiment of the past 10 months, we can clearly see the vital contribution schools make in the midst of their absence. Research suggests that primary-school kids are now on average two months behind previous cohorts. And the most disadvantaged young kids are even more severely affected, with researchers claiming that many have fallen behind by seven months.
This is hardly a surprise. Some children don't have access to the requisite tech, wifi etc to pursue 'remote learning'. And even if they do, teaching is tough. It requires patience, time, knowledge. That's why we have trained committed, often passionate professionals to do it for us. To think otherwise denigrates teachers. It suggests that their knowledge, their training and their commitment to education can be dispensed with. That teaching can be reduced to a few daily worksheets and a glitchy once-a-week appearance on Google classrooms.
But it can't. And certainly not for nearly a year.
Then there's the social importance of schools, the freedom they allow children and young people to develop and explore their relationships with one another. That certainly can't be replicated in our locked-away silos. As Professor Russell Viner, president of the Royal College of Paediatrics and Child Health, put it: 'When we close schools we close their lives.'
That is what we have to remember. Shutting schools is not just hugely inconvenient. It is socially and morally wrong.
Tim Black is a spiked columnist.
Picture by: Getty.
To enquire about republishing spiked's content, a right to reply or to request a correction, please contact the managing editor, Viv Regan.