'Covid "denier" is a disgusting, dog-whistle slur'
Peter Hitchens on the witch-hunting of lockdown sceptics.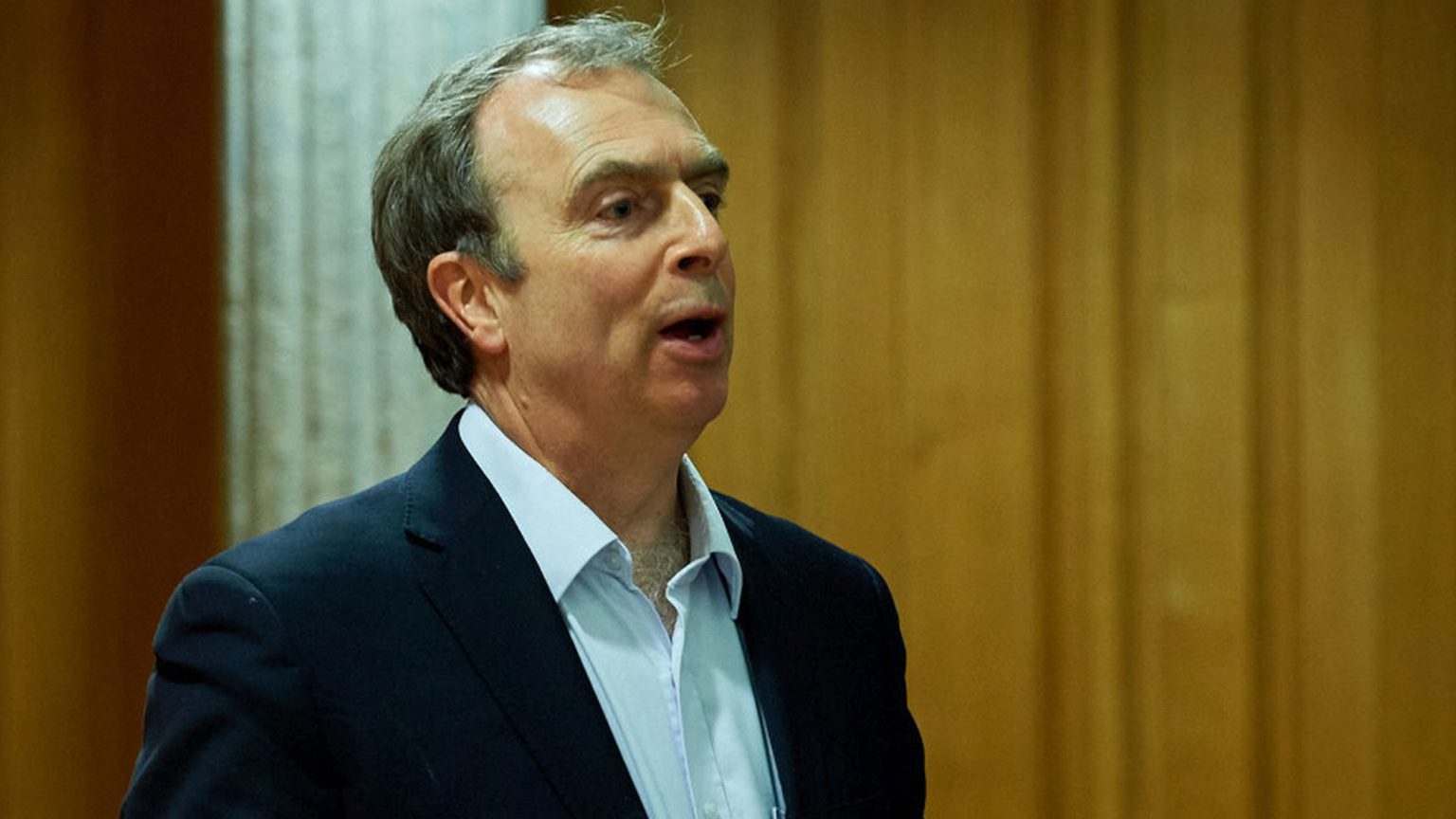 England is in its third national lockdown. Despite the obvious costs lockdowns have for the economy, education and health, critics of lockdowns are being attacked, demonised and delegitimised more than ever. In the press they are painted as Covid 'deniers' and blamed for the recent surge in Covid deaths. Peter Hitchens is a columnist for the Mail on Sunday and prominent lockdown sceptic. He joined spiked editor Brendan O'Neill for the latest episode of The Brendan O'Neill Show to discuss the growing witch-hunt of sceptical voices. What follows is an edited extract from their conversation. Listen to the full episode here.
Brendan O'Neill: I want to start off by asking you about the political climate in late-stage lockdown Britain. It's getting worse and worse. Anyone who raises any questions whatsoever about the efficacy or wisdom of lockdown, or even about how long lockdown will go on, is rounded upon, denounced, demonised and in some cases shunted from polite society. What do you make of this climate? How bad do you think it has got?
Peter Hitchens: It's bad and rapidly getting worse. The whole debate, such as there is a debate at all, is being shifted away from asking whether lockdown is worth doing. Now, people are telling sceptics to shut up, telling them people are dying and blaming them for that. It's all our fault. It's our fault for having had Christmas and it's our fault for having spoken to or met anybody.
The government has appropriated all virtue. As a result, it can tell us what to do and no longer wants to hear anything from us whatsoever. There are a lot of people who are understandably intimidated by this. My resolve is that when pushed around in this fashion, I push back – so I return yet again to the fundamental question which has been asked since the beginning: is this justified and proportionate? And my continuing answer is I have seen absolutely nothing to suggest it's either justified or proportionate. And I care just as much about people dying as anybody else, thank you very much, and don't you dare tell me otherwise.
O'Neill: The notion that even to raise questions is virtually to kill people has to be one of the slimiest methods that is used to silence dissent. The other way in which people try to shut you down is through the use of the word 'denier'. For most people this is said about, it is not true. Most of the experts and critical voices fully accept Covid is a real virus which poses a challenge to our country. But it seems the word is used as a way of demonising anyone who raises questions – to such an extent that they are essentially put on a par with Holocaust deniers. Have you been referred to as a denier? How do you respond to that?
Hitchens: Only about 30 times per day. I respond to it by saying it's a revolting, dog-whistle slur, designed to suggest the person involved is equivalent to those who deny the Shoah took place. One of the first principles of political argument is that if you are explaining, you are losing. So my response to this is not to explain. If anybody actually thinks I am a denier of the Holocaust, let them say so somewhere public, where we can deal with it.
It's disgusting behaviour. It's poisoning the wells. What these people are basically saying is that they are not prepared to argue with you. They would rather slur and slander you than argue with you and anyone who does that is immediately admitting that they have no case.
But when you hear it, you know that the people who are using it against you are worried by your very existence. And that's another problem. Lockdown sceptics were recently described by one commentator as dangerous. I pointed out he was not saying our ideas are dangerous, but that we are dangerous – and that is a direct staircase to the showtrial. What do you do with a dangerous person or thing? Confine and destroy them.
O'Neill: One of the things I have been most shocked by is the bile thrown at experts like Professor Karol Sikora and Professor Sunetra Gupta. What has been said and done to them over the past few weeks in particular has been genuinely shocking. You use the term showtrial, which is not an exaggeration. There has at least been a media showtrial. A writer for the Observer described these people as 'agents of disinformation'. Disinformation doesn't mean getting things wrong; it means purposely deceiving the public for wicked ends. What do you think all this does to the culture of scepticism?
Hitchens: I am concerned about what it does to the culture of scepticism, but I'm much more concerned about what it does to respect for the scientific method. Since the Enlightenment, the pursuit of true knowledge has been seen as one of the fundamental tasks. Anybody who sets out in pursuit of real knowledge must be wholly objective and must tell the truth. This is how human knowledge advances. But here we have a complete barricade placed across the road of advancing knowledge.
Now, if you have the wrong opinion in a scientific debate, you are not to be listened to, you are to be derided and in some cases insulted. All this is a great blow at the pursuit of knowledge, at the Enlightenment and at civilisation. It's also a great blow at freedom, which seems to be diminishing visibly all around us as we speak.
I have become more and more convinced over the past several years that people don't actually value freedom as much as they pretend to. So I'm not especially surprised after the past surrenders of freedom – like on the pretext of counterterrorism – to find people are not rushing to defend it.
Peter Hitchens was talking to Brendan O'Neill in the latest episode of The Brendan O'Neill Show. Listen to the full conversation here:
To enquire about republishing spiked's content, a right to reply or to request a correction, please contact the managing editor, Viv Regan.