Navalny: persecuted by Russia, exploited by the West
The case of the anti-corruption activist is fuelling the new Cold War narrative.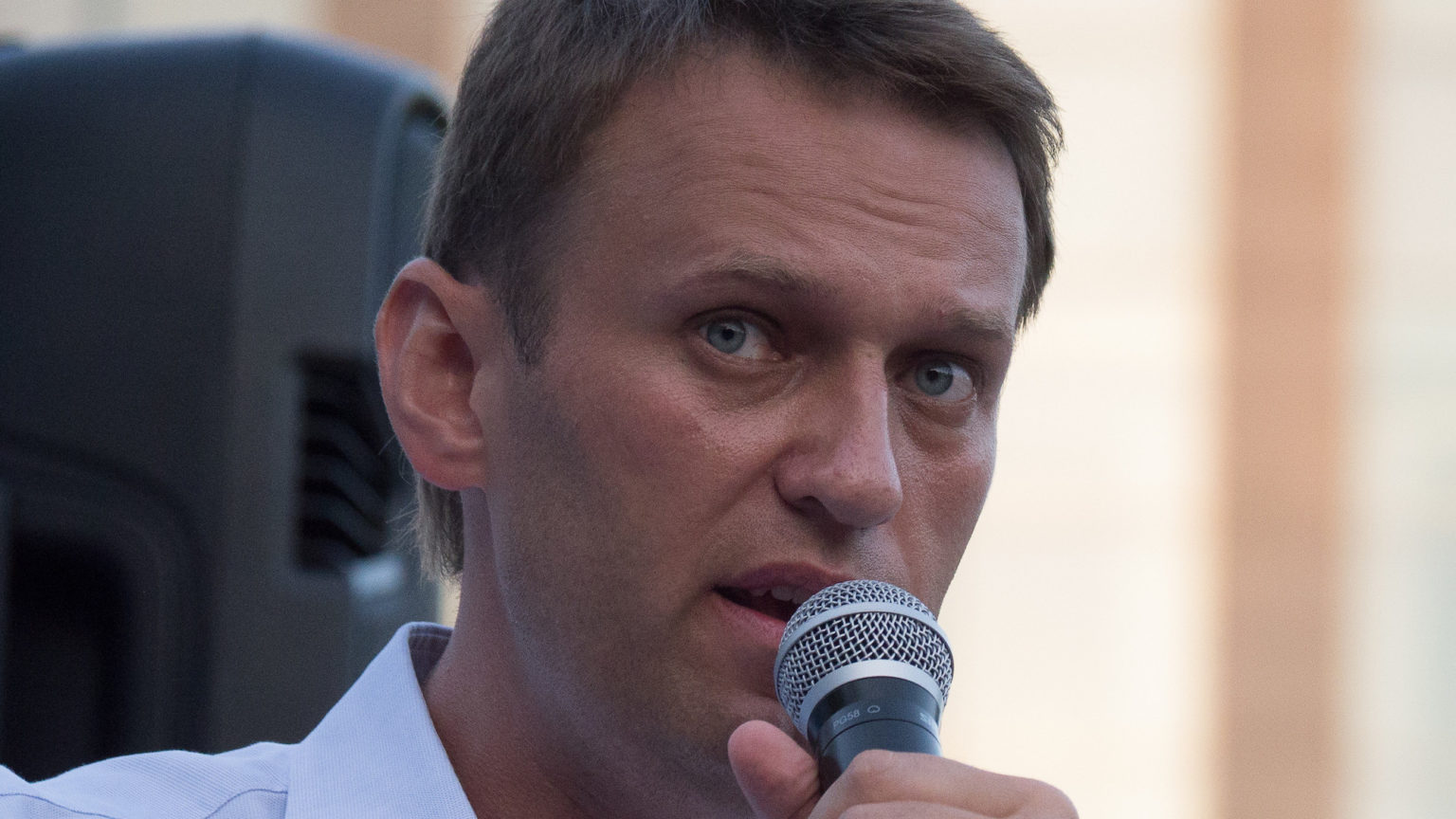 The flight taken this weekend by Russian anti-corruption activist Alexei Navalny, from Germany back to Russia, revealed a lot.
It revealed, as numerous commentators have pointed out, something of Navalny's courage. This, remember, was a journey he undertook knowing full well that he faced certain arrest and detention upon landing in his hometown of Moscow. This was partly because the Russian authorities had already asserted as much when – after a court ruled that Navalny had breached the terms of his suspended sentence earlier this month by remaining in Germany – they stated they would do 'everything possible' to detain him on his return. But it was also because of Navalny's experiences over the past 10 years, principally as a Moscow-based blogger detailing municipal failings and corruption, and then as a prominent activist taking on what he views as Russia's kleptocracy.
During that time he has experienced genuine state-backed repression. There has been the trumped-up charge of embezzlement, which ultimately secured Navalny's conviction, and landed Navalny with a suspended sentence, the terms of which he now stands accused of violating. There have also been various other momentary incarcerations at the hands of the authorities. And, of course, there was his reason for being in Germany in the first place – to recover from the supposed nerve-agent poisoning he suffered in Siberia in August last year. Given the nerve agent is alleged to be Novichok, the Soviet-era favourite beloved of the FSB, it certainly points to state involvement.
Yet knowing all this, knowing what surely awaited him – imprisonment and perhaps worse – he still took the flight. And so here we are. Navalny has been arrested on arrival, subjected to an impromptu judicial hearing and detained until 15 February. By then it is likely his suspended sentence of three-and-a-half years will have been replaced by a jail term.
But that flight revealed something else, too. For as brave an individual as it showed Navalny to be, that flight's sizable passenger contingent of Western journalists showed that he is also playing a political game. Sure, his manhandled exit from the airport, complete with a tearful parting from his wife, was emotionally arresting. But it was videoed, photographed and narrated by journalists. As was the rest of Navalny's Last Flight. It was a media spectacle, designed and presented for a Western audience.
And that is the problem with the spectacular nature of Navalny's poisoning, recovery and now detention at the hands of the Russian state. It has been too neatly packaged up by Western media as yet another symbol of all that is rotten in Putin's Russia. Yet another example of the sinister lengths Vladimir Putin and his supposedly mafia-like regime will go to to preserve their power and ill-gotten, post-Soviet gains. Yet another sign of Russia's descent into 'a lawless and murderous autocracy'.
There is never any attempt to introduce nuance, insight or understanding into a discussion of Russian affairs. No analysis of the competing factions that make up Putin's far from monolithic rule. No attempt to look at the political significance (or lack of it) of Navalny (one journalist absurdly likened him to Lenin!). And no attempt to reckon with the reality of today's Russia, rather than the fantasy of the long-gone USSR.
No, for those in the West who have long demonised Russia, determinedly viewing it through the New Cold War lens as an existential threat, Navalny's fate merely confirms all their prejudices. It is further proof, if they needed it, that Putin's Russia, always 'ruthless' and always 'autocratic', is the antithesis of all that Western liberal democracies stand for. And it is further motivation, they hope, for Western action against it. As the Guardian put it in a typically sabre-rattling editorial, '[Navalny's] predicament deserves a more vigorous response [from the West] than the one that followed his near-death experience in the summer'.
And in words, if not yet in action, Western powers have indeed offered a more vigorous response. Throughout the EU, foreign ministers have condemned Navalny's detention as 'unacceptable' and almost uniformly called for his 'immediate release'. Predictably, perhaps, incoming US national security adviser Jake Sullivan, who learned his trade at the side of the Russia-baiting Hillary Clinton, was the most outspoken of all. 'The Kremlin's attacks on Mr Navalny are not just a violation of human rights', he tweeted, 'but an affront to the Russian people who want their voices heard'. And Latvia, the EU member state long stood at the frontline in the West's slow-mo military stand-off with Russia, called for the Council of Europe and 'relevant international organisations' to intervene, and the EU to initiate new sanctions.
So much New Cold War heat, and so little light. Such excitable posturing on the part of Western powers may well project the 'liberal democratic' image on the international stage they frequently betray on their own national ones. But at what cost? Is transforming Navalny, a journalistic gadfly of whom many Russians beyond Moscow are ignorant, into the 'leader of the opposition' really helping anyone, especially Navalny? More importantly, is conjuring up Russia, a nation that is certainly governed repressively and illiberally at times, as something more threatening and oppressive than it is worth the international conflict it fuels?
Perhaps for those peddling the fantasy of the Russian threat it is. It certainly provides Western nations with an evil Other against which they can affirm their status as the good guys. But for the rest of us, the constant demonisation of Russia in the press and beyond is doing no one any good, Navalny included.
Tim Black is a spiked columnist.
Picture by: IlyaIsaev, published under a creative-commons license.
To enquire about republishing spiked's content, a right to reply or to request a correction, please contact the managing editor, Viv Regan.