Why Trump should pardon Assange
Pardoning Julian Assange would defend free speech – and fire a parting shot at the Washington swamp.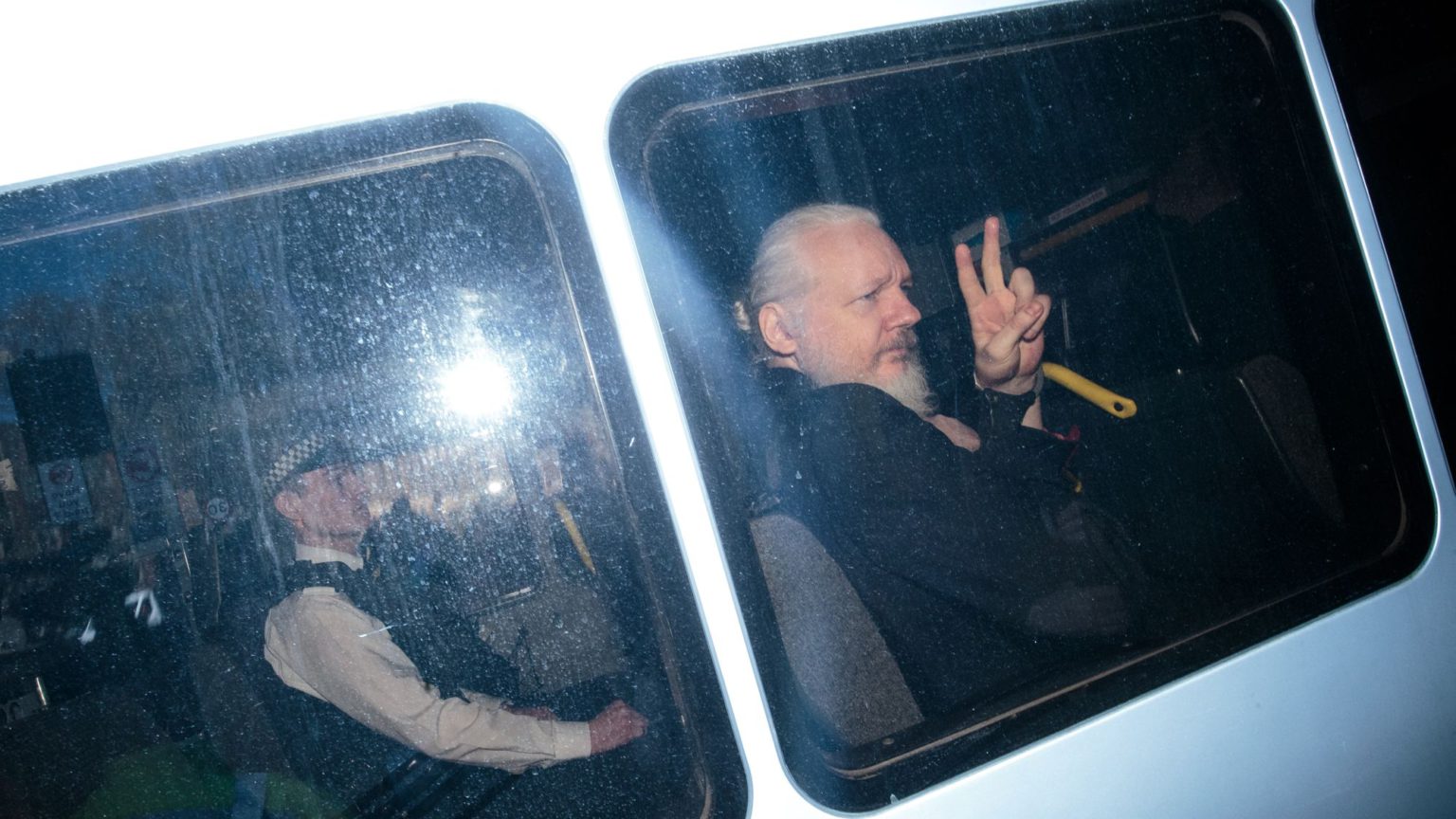 Donald Trump is expected to issue more than 100 pardons before leaving the White House. One man ought to be at the top of that list: Julian Assange.
Earlier this month, the British courts unexpectedly rejected the US's attempts to extradite Assange due to concerns over his mental health and a risk of suicide. But he has been denied bail and is still languishing in a high-security prison awaiting a US appeal. If he is eventually extradited and convicted of all the charges against him, he could be sentenced under the Espionage Act to 175 years in prison.
Assange may have been charged with espionage, but what he is really being persecuted for is journalism. For 10 years, ever since Wikileaks published its most significant leaks, the US authorities have been investigating him for the simple reason that he revealed things that the state wanted to keep hidden.
Assange was not the 'source' of the leaks. He did not 'hack' into Pentagon computers, as is often alleged. He published the leaks. A successful prosecution would open the floodgates for the government to target other publishers of inconvenient truths.
In 2013, the Justice Department recognised this. DoJ officials told the Washington Post that although it was gathering evidence on Assange, he was unlikely to be prosecuted, because then they 'would also have to prosecute the New York Times and other news organisations and writers who published classified material, including the Washington Post and Britain's Guardian newspaper'. After all, Wikileaks was responsible for a vast number of news stories, which were covered in some form by practically every newspaper in the free world.
But any hesitation or concern for press freedom has since disappeared. The state wants revenge at all costs. When he became CIA director in 2017, Mike Pompeo used his first public address to denounce Wikileaks as a 'hostile intelligence service'. He called Assange a 'fraud' and a 'narcissist'. He even took explicit aim at the First Amendment: 'We can no longer allow Assange and his colleagues the latitude to use free-speech values against us. To give them the space to crush us with misappropriated secrets is a perversion of what our great Constitution stands for. It ends now', he said. That free speech would be the first casualty of targeting Assange is of no concern to his enemies.
Of course, Trump is probably not motivated by high-minded ideals. He's not exactly a fan of free speech or the free press. Few could forget the many times he has branded the 'fake-news media' as 'enemies of the people'. So appeals to these values might fall on deaf ears.
But there is one aspect of the Assange saga that ought to appeal to Trump. Trump was elected in 2016 on a pledge to 'drain the swamp'. And few journalists have done more to damage the reputation of the DC swamp than Assange. Leaks published by Wikileaks have embarrassed and shamed every wing of the DC establishment – from the military, the security services and the diplomatic corps to the elites of both political parties.
Even if Trump ignores the more enlightened reasons to pardon Assange, he should not resist the opportunity to take a petty parting shot at the swamp.
To enquire about republishing spiked's content, a right to reply or to request a correction, please contact the managing editor, Viv Regan.