Julian Assange: on trial for journalism
Prosecuting him for espionage would eviscerate press freedom.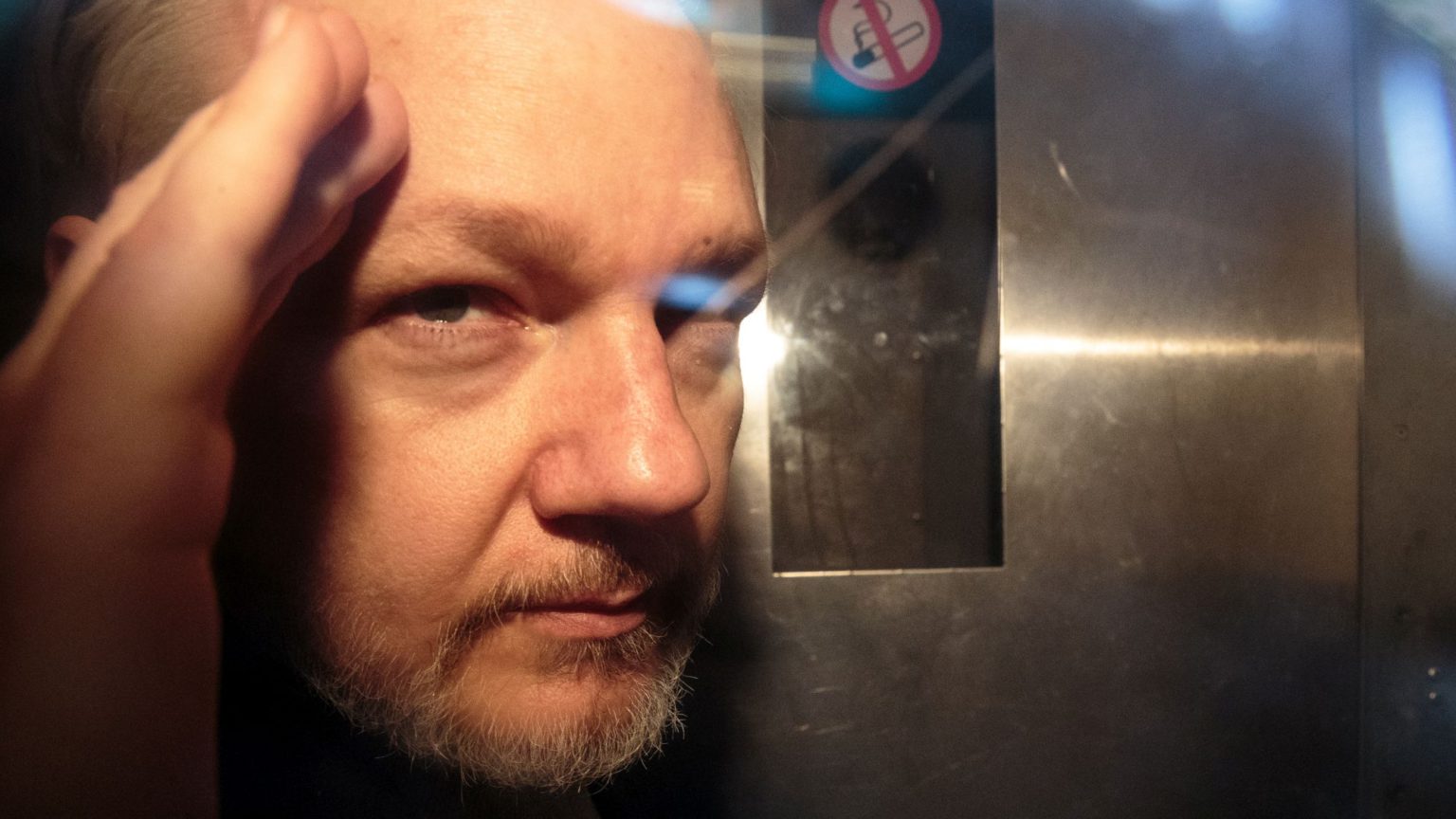 Nearly 10 years ago, in 2010, prosecutors in Sweden issued an international warrant for the arrest of Julian Assange, the silver-haired Australian co-founder of Wikileaks – a media outlet which publishes news leaks and classified information from anonymous sources. Assange was suspected of rape, three cases of sexual molestation, and illegal coercion. He famously fled the charges by holing himself up in the Ecuadorian embassy in London. The Ecuadorian government granted him diplomatic status, allowing him to evade arrest. He maintained that his biggest fear was that, in being arrested, he could face extradition to the US. Clearly, that fear has been vindicated. Assange's extradition hearing began in London on Monday.
The Swedish investigation against Assange was dropped at the end of last year, following a review of the evidence. The outstanding cases against him now relate entirely to his work with Wikileaks – in other words, to his journalism. Assange faces 18 criminal charges in the US, including violating espionage laws. If convicted of all charges, he could be sentenced to 175 years in prison.
US authorities had been investigating Assange since at least 2010, when Wikileaks published its most significant series of leaks. These included the 'Collateral Murder' footage, the 'Afghan War Diary', the 'Iraq War logs' and the US State Department's diplomatic cables. The leaks generated an enormous number of stories that were reported by practically every newspaper in the free world.
Three years later, according to the Washington Post, Justice Department officials gathering evidence on Assange said he was unlikely to be prosecuted for publishing the leaks, because then they 'would also have to prosecute the New York Times and other news organisations and writers who published classified material, including the Washington Post and Britain's Guardian newspaper'.
It was a different story for Chelsea (née Bradley) Manning – the source of the leaks in question, who worked for the US Army and had access to classified databases. Via Wikileaks, Manning leaked over 750,000 classified and sensitive military and diplomatic documents. For this, Manning was convicted under the Espionage Act (among others) and sentenced to 35 years imprisonment, though the sentence was commuted by President Obama after six years. The Espionage Act was also used on numerous occasions by Obama's Justice Department to prosecute government officials who leaked to journalists. According to the New York Times, in its eight years the Obama administration 'prosecuted nine cases involving whistleblowers and leakers, compared with only three by all previous administrations combined'. But even in an era of government hostility to press freedom, charges were not then brought against Assange for his journalism.
While it is bad enough that whistleblowers are being prosecuted for making the truth public, what is even more terrifying about the Assange case is that the current Justice Department, under Donald Trump, has the publisher of the leaks in its sights. 'For the first time in the history of our country, the government has brought criminal charges against a publisher for the publication of truthful information', said Ben Wizner of the American Civil Liberties Union in response to Assange's indictment.
It gets worse. The case against Assange seeks to present routine journalistic practice as spying. He is essentially accused of cultivating a source (Manning in this case) and persuading them to disclose more information. He is also charged with helping Manning to remain anonymous. These are normal and sensible things for a journalist to do. They are absolute necessities for investigative journalists to obtain the most information possible and to keep their sources safe – and even more so when your journalism concerns a body as powerful as the US security state.
The extradition hearings are taking place in Woolwich Crown Court, which is adjoined to HMP Belmarsh and is usually used for terrorism cases. Assange is clearly being treated as an enemy of the state. On Monday, the judge asked if the prosecution was arguing that it was not only illegal to 'aid and abet' Manning (that is, to collaborate in a normal way that journalists do with sources), but also to 'obtain' the leaks, full stop. Several reports note that the prosecution was taken aback by this question, but it eventually agreed that, yes, obtaining classified documents could in itself be illegal. The implications for all journalists here could not be more clear. If this is held to be true than the Guardian and the New York Times were also involved in a 'criminal conspiracy' for working alongside Wikileaks. And if this is the standard going forward then every big news organisation would be guilty of committing treasonous crimes.
As the trial continues, there will be a lot of noise about the potential national-security implications of the leaks, Assange's 'problematic' personality, and whether or not he is a 'real' journalist. These questions are now irrelevant. It is not only Assange in the dock, but also journalism itself.
To enquire about republishing spiked's content, a right to reply or to request a correction, please contact the managing editor, Viv Regan.